Museums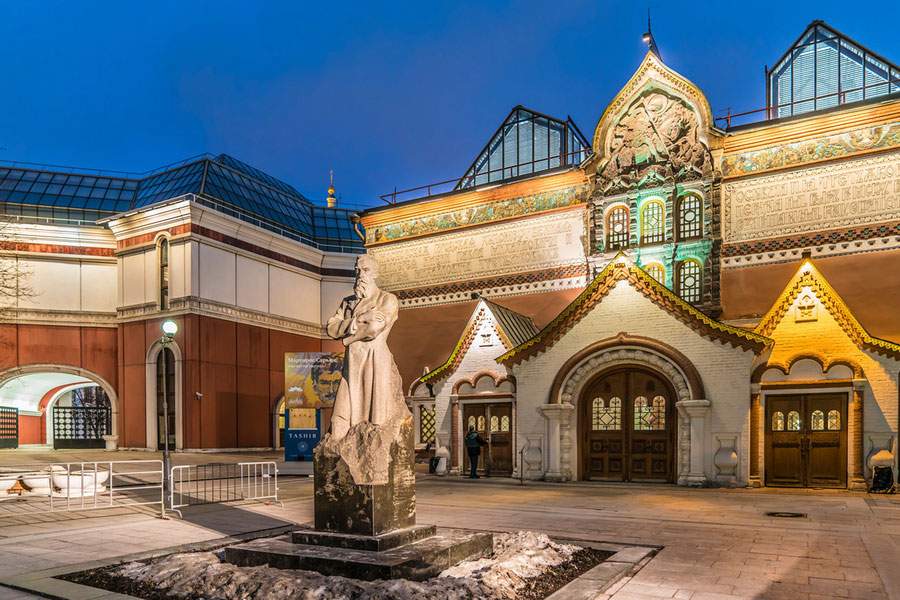 State Historical Museum
The name of this museum speaks for itself. This is the main museum of Russia, its biggest national treasure, and the repository of historical relics of global scale. Besides, it is among the five largest museums in the world. This is a huge collection, the only in the country in size and completeness, representing the history and culture of multinational Russia from the earliest times to the present day. In addition, the building of the State Historical Museum is a unique historical and architectural monument. More...
The Battle of Borodino Panorama
In the center of Moscow, on Kutuzov Avenue, there is the historical and memorial complex dedicated to the Patriotic War of 1812, the center of which is the museum-panorama Battle of Borodino. This is the only museum in Russia displaying the details of 1812 war - from the invasion of Napoleon's army in June to its expulsion in December. More...
Pushkin Museum of Fine Arts
The State Pushkin Museum of Fine Arts is one of Russia's largest collections of the world's art from ancient times to the present day. The museum is located in the center of Moscow on Volkhonka. The museum was founded on August 17, 1898. In 1912 its grand opening took place. Initially, the treasury of the masterpieces of the world's art was called the Museum of Fine Arts named after Alexander III, the basis of which was the Cabinet of Fine Arts and Antiquities of the Moscow University. More...
Tretyakov Gallery
Moscow-based temple of painting, the unique collection of Russian creative art, the famous Tretyakovka is located in the oldest part of Moscow – Zamoskvorechye in Lavrushinsky Pereulok. Hundreds of thousand people come there every year to see the authentic treasures of Russain painting. This world's major museum of Russian art is ranked among the most famous. The museum was called after its founder, Moscow merchant and factory owner, well-known patron and fan of painting – Pavel Mikhailovich Tretyakov (1832 – 1898). Pavel Tretyakov spent most of his life collecting works of Russian artists. His first purchases were made in the mid-1850s, which are considered the beginning of the Tretyakov Gallery. At first he bought the works of little-known contemporaries. Then, the collection expanded thanks to such masters as Repin, Kramskoy, Savrasov and other. The collector himself commissioned the portraits, he was very much interested in their work, thus helping the development of this genre. Tretyakov and many outstanding artists were good friends. More...