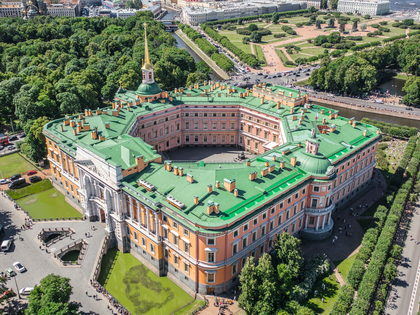 Tour itinerary:
During this tour you will see the Mikhailovsky castle founded in 1797—1801 as a gala residence of the emperor Paul I. It is the only building of the Romantic Classicism in Russia. The emperor himself took part in its designing. The castle was named after the patron saint of the Romanovs – Archangel Michael.
The main point of the history of the castle and of the excursion is the murder of Paul I that took place right in this castle at the night (from 11.03 to 12.03 of the year 1801). After the murder of the emperor the castle was controlled by the Ministry of the Emperor's Court and in 1823 the Engineering College was placed in its building. Thus the castle got its second name – Engineering castle.
During the excursion you will see the exposition named "The history of the castle and its inhabitants" and hear some mysterious stories. And, of course, you will visit the chambers of Paul I (where the murder took place).