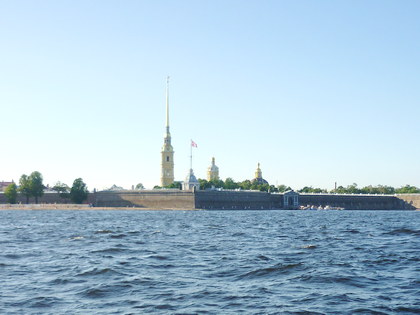 Tour itinerary:
We would like to offer visiting the Peter & Paul's Fortress in addition to the standard guided city tour.
The Peter and Paul Fortress is the historical center, which gave rise to the brilliant city on the Neva River. As we know, all the cities start with a fortress, which was built by the order of Peter the Great during the Northern War. The fortress was to fulfill a defensive mission, however, it practically did not participate in battles and soon lost its military significance. The Peter and Paul fortress, a major tourist attraction in St. Petersburg, stands out as the emblem of the city. The cathedral is the final resting place of many tsars, the last being Nicholas II and his family. Its corner-stone was laid by the emperor Peter the Great himself.
You will also see the grim cells of what used to be the main political prison of tsarist regime and can be called "Russian Bastilles".
You will have an opportunity to take pictures from the granite Commanders' pier – one of the most impressive places on the banks of the Neva River - a realm of water and stone.