When is the Best Time to Visit Uzbekistan?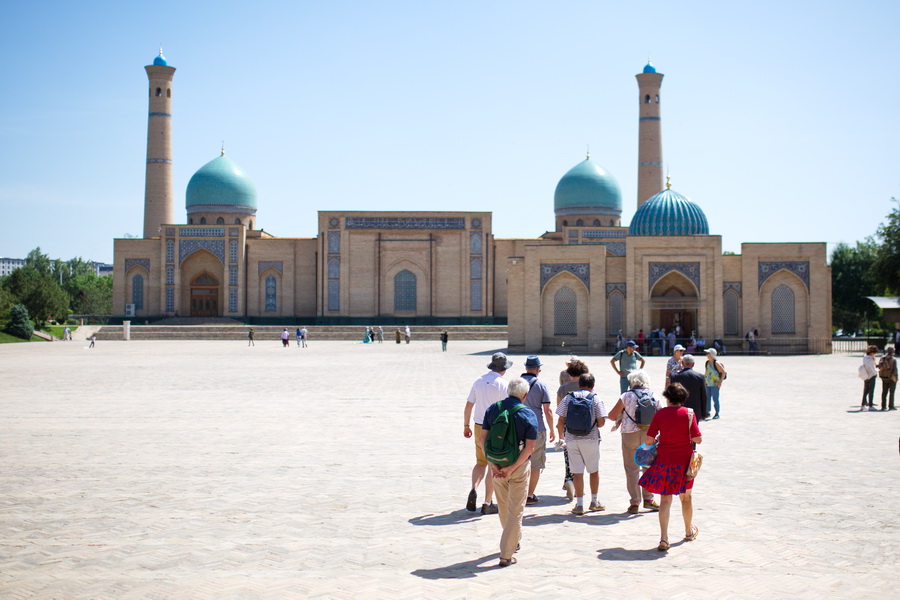 The best time to visit Uzbekistan is in spring (April and May) and autumn (September and October), when the weather is pleasant for sightseeing ancient cities that are main tourist attractions of the country. The mountainous east tends to have a cooler, wetter climate, while the central and western region is dominated by desert.
Summer in Uzbekistan is hot and dry, with temperatures often reaching 40°C. Traveling long distances at this time of year can be slightly uncomfortable, especially if you are on a mode of transport without air conditioning. In the mountains of eastern Uzbekistan, the temperature is lower than in the plains and deserts, allowing for trekking and other outdoors activities. Alternatively, all the major cities can be toured in summer by exploring sights in the mornings or evenings and remaining inside air-conditioned establishments during the heat of the day.
---
Autumn in Uzbekistan sees green mountain foliage melt into beautiful shades of red and brown, while the markets overflow with melons, mulberries, figs and persimmons. Pleasant temperatures make it tallow for unhindered exploration of the country, leading many to claim that autumn is truly the best time of year to visit Uzbekistan. The cool temperatures are also perfect for cross-country train travel and camel rides in the desert. Autumn is a relatively long season in Uzbekistan and can be enjoyed up until December in the plains.
---
Winter in Uzbekistan lasts from December through February. During this period temperatures can drop below 0°C, making traveling more challenging, particularly in the mountains where heavy snowfalls are frequent. For winter sports enthusiasts, Uzbekistan's ever-expanding ski resorts are growing in popularity. Winter in the cities, while sometimes cold, are bearable with appropriate clothing, and with the weather generally sunny and clear, you'll have the perfect backdrop to your photos. However, if you're asking "When is the best time to visit Uzbekistan?" and you schedule is flexible, it's recommended to delay your travels until the springtime.
---
Spring in Uzbekistan starts in early March and is normally announced with rains across the region. With the rain comes a hive of activity as the country prepares for the Persian New Year (Navruz), celebrated on March 21st. During these celebrations work ceases in lieu of carnivals and parties featuring national dances and seasonal foods. The rains die down in April, and once again the country is easy to explore. Festivals and holidays such as Victory Day and the Silk and Spice Festival continue through May. Spring remains the best time to visit Uzbekistan, particularly the southern areas which tend to be far hotter than the rest of the country in summer.