Adventure Tourism in Uzbekistan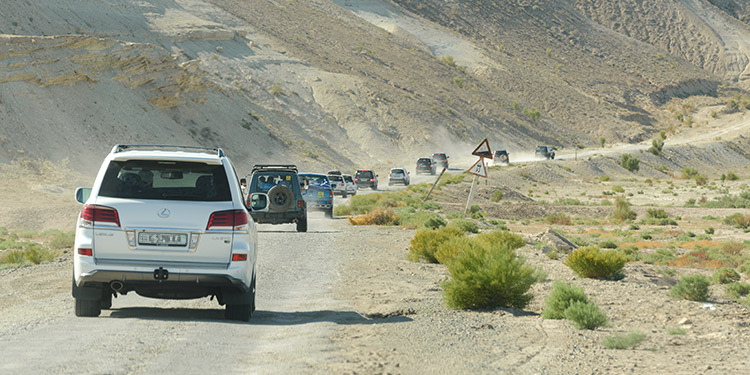 Jeep-safari
Hiking trips, ski resorts and safari
There are a lot of opportunities for adventure tourism in Uzbekistan, full of adventures, drive and expression. First of all, there are fantastical mountains, attracting tourists with romantic walking trips and risky climbing. There are endless fervent deserts and steppes, the ideal place for jeep-safari. The paradox that today a chance to come to a scorching desert, live in the tent and every day ride through kilometers of sand and rock on the iron horse does not frighten but attracts!
For adventure tourism in Uzbekistan there is the wonderful ski area in foothills of Chimgan Mountains. In winters when mountains are covered with snow, admirers of ski and sledges activities come here from the whole country. Combination of soft sunny winter and fresh mountain air, abundance of snow and presence of safe gentle slopes create favorable conditions to enjoy skiing and sledging.
In summer these places are not less popular. Guests and residents of the capital go to the largest artificial reservoir of the country the Charvak reservoir. This man-made lake became the main metropolitan resort. There are comfortable beaches, fashionable hotels, resorts and boarding houses stretching along the shore. Here you can perfectly combine a beach rest with hiking and mountain walking trips as well as with all kinds of water entertainment.