Cultural Tourism in Uzbekistan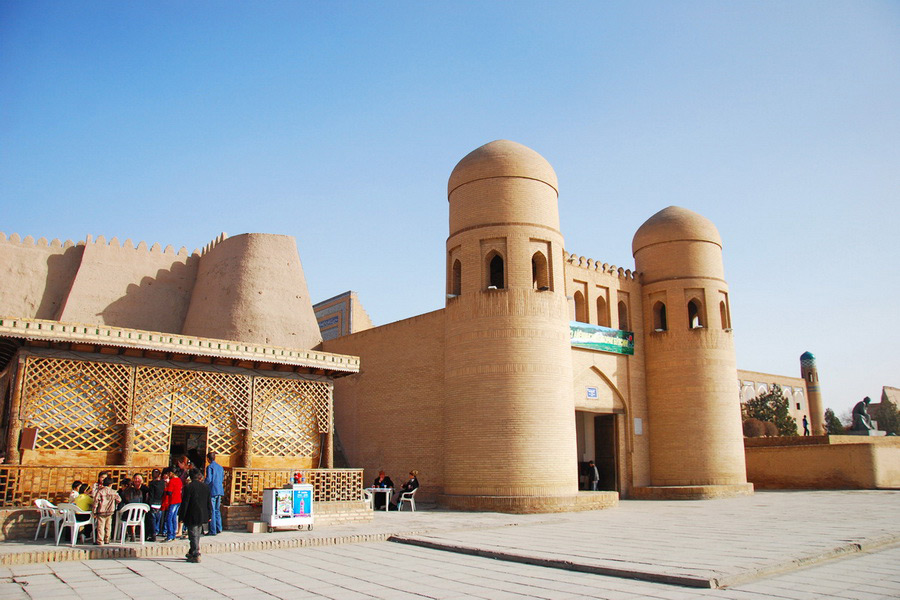 Western Gates (Ota-Darvoza) of Itchan-Kala, Khiva
Golden journey to ancient cities
Cultural tourism in Uzbekistan promises to be not less interesting and fascinating than a tour around such centers of tourism as China, India, Greece, Turkey etc. Uzbekistan maintained historical sites similar to ancient countries of similar age or of cultural weath and historical heritage. Uzbekistan has common historical past with each of these countries. Greeks under the leadership of Alexander the Great came to our land in the 4th century BC, initiating the endless change of ruling dynasties. The Great Silk Road passed from China through the major cities of Uzbekistan to Iran, Turkey and Italy. India has been under the leadership of the Great Moguls dynasty over 200 years. Turkey was conquered by Amir Temur in the beginning of the 15th century.
Cultural tourism in Uzbekistan contains interesting facts about this ancient land and its heritage. During historical tours you will see material evidences of ancient heritage – historical and architectural monuments: slipped-down remains of fortress walls, ancient mosques and madrassahs, minarets, burial vaults, palaces, caravansary…
This invaluable heritage of the past has survived up to the present days and now it turns Uzbekistan cities into the modern oriental fairytale. Certainly you have heard about many of them. There are worldwide famous centers of ancient states, which borders spread far beyond Central Asia. Samarkand is the legendary capital of Amir Temur's Empire, supposed to be the most beautiful city in the world. Bukhara is the most important point on the Great Silk Road, the capital of the Persian Dynasty of Samanides, the centre of unprecedented cultural growth of 9-10th centuries. Khiva is the main city of Khiva Khanate, the museum city, where the each quarter meter has the great number of ancient monuments. Tashkent is the ancient center of oriental culture and spirituality. Every Uzbekistan city will tell you its unique history, and its monuments, museums and sightseeing will tell you more than any guides.