Health Tourism in Uzbekistan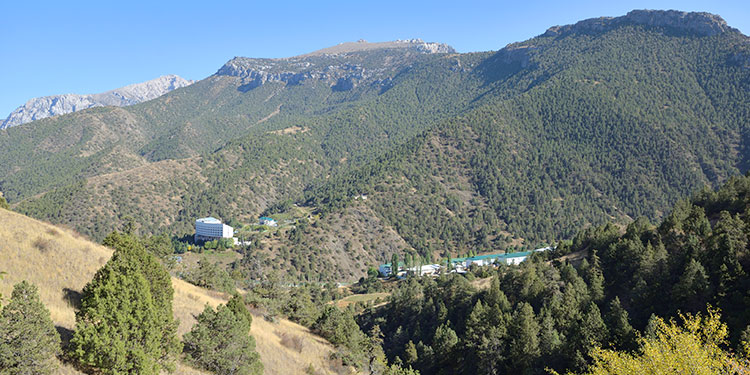 Zaamin Resort
The healing power of nature
Uzbekistan is the country with unbelievable beautiful nature, soft climate, abundance of sun and warmth, pure fresh air, closeness of mountains. All these factors are the real healers for those who come to our country to improve their health and find a spiritual harmony.
Health tourism in Uzbekistan is the healing property of nature and achievements in modern medicine, united in various sanatoriums and health-improving resorts, which are situated in wonderful ecological areas, surrounded by mountains and in close proximity to natural reservoirs.
Zaamin resort is called the "Uzbek Switzerland" for its alpine landscape and abundance of venerable conifers saturating the salutary mountain air. Aktash is another popular climatic health resort with marvelous landscapes of broad-leaved forests. Also mountain rivers Aktash and Ayubsay run here. The well-known health resort Chimyon is located high up in the mountains not far from Fergana. Here the treatment is based on hydrosulfuric springs and healing mud, which were found here. In sanatoriums of Uzbekistan the sickness of respiratory tracts, neurological and cardiovascular diseases, problems of gastrointestinal tract and musculoskeletal apparatus are treated due to salutary mountain air and natural springs.