Geography of Armenia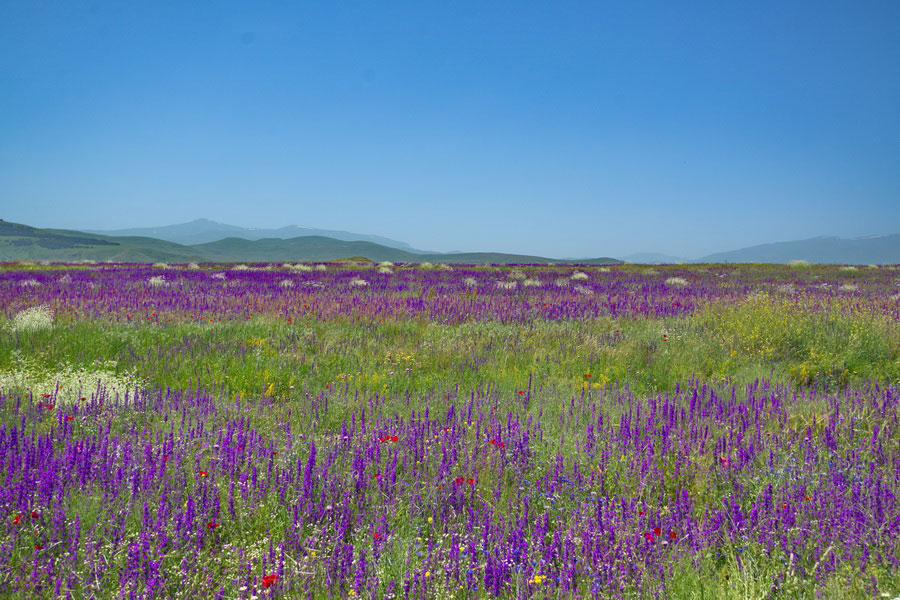 Armenia is located in the south of Transcaucasia and covers the northeast part of Armenian uplands (located in Alps-Himalaya range).
Armenia is landlocked and on the north shares borders with Georgia, on the east with Azerbaijan, on the west with Turkey, on the south with Iran. The greatest extent from the northwest to the southeast is 360 km, from the west on the east - 200 km. The area of Armenia is 29.8 thousand sq km.
Relief
Geography of Armenia lies on the territory of Armenian uplands, consequently, its relief is basically mountainous and consists of numerous high mountain ridges (about 47 % of the territory), intermountain hollows, extinct volcanic mountains, plateau and plains. Read more...
The Highest Mountains
Aragats – 4,090 metres above the sea level (the highest point)
Kaputdzhukh – 3,906 m above the sea level
Adzhaak – 3,598 m above the sea level
Spitakasar – 3,555 m above the sea level
Vardenis – 3,522 m above the sea level
Climate
Armenia is located in subtropics, however, because of the high-mountainous character the climate there is rather dry continental with hot summers (average temperature +25 С ) and cold winters (average temperature -6C). Read more...
Rivers
Armenia is not rich in water resources despite having quite a network of rivers – they are rather small. All in all there are more than three hundred rivers of 10 km and longer. Some of them cut deep gorges and canyons in steep stony rocks. Read more...
Lakes
Armenia has one large fresh water lake – Lake Sevan and dozens of smaller shallow ones. Lake Sevan is located 1,900 m above the sea level in the mountain hollow in the country's east. Its area is 1,240 sq km, depth - 83 m. Read more...
Underground Waters
But the main water riches of Armenia are not above the earth but under it. They are underground mineral waters of various chemical compositions. Read more...
Minerals
The bowels of Armenia conceal the deposits of ores. In Alaverdi and Kafan there are copper deposits, molybdenum was found in the southeast (Dastakert deposit), in the central and southeastern areas are iron ore deposits (Razdan, Abovyan and Svarants deposits). Read more...
Flora
The flora of Armenia is very diverse since it is situated on the joint of two geobotanical provinces – Caucasian and Iranian. The prevailing are semidesert, mountain-steppe, mountain-meadow and Alpine vegetation. Read more...
Fauna
The fauna of Armenia consists of 76 species of mammals, 304 kinds of birds, 44 kinds of reptiles, 6 kinds of amphibious, 24 kinds of fishes and about10 thousand invertebrates. Read more...