Top 10 Things to Do in Armenia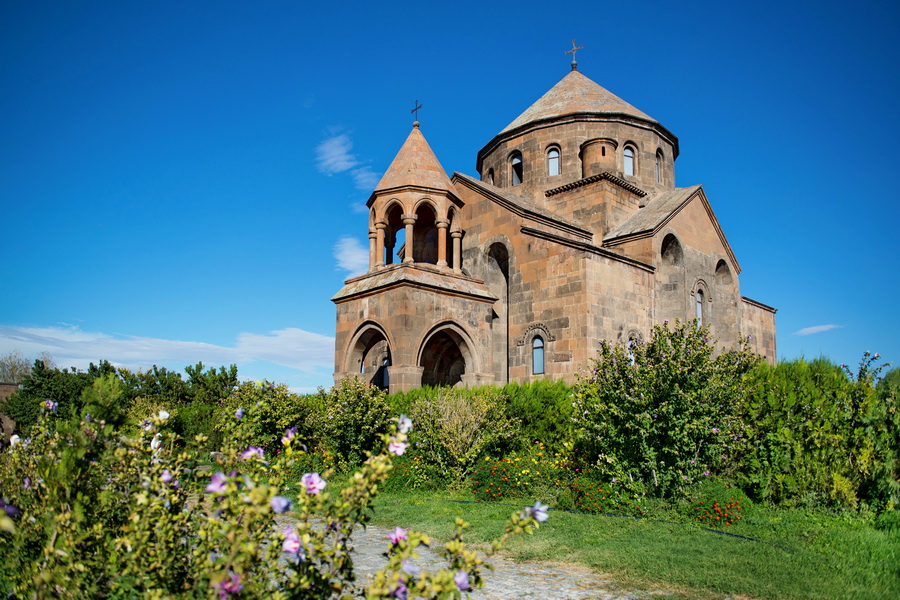 Sheltered by the silhouette of Mount Ararat is beautiful Armenia, a land as gorgeous as it is ancient, as artistic as it is unique. Travelers to Armenia are consistently delighted by its gourmet cuisine, world-famous brandy and mountainside monasteries, while the naturally artistic flair of the Armenian people has left its mark on everything from haunting national tunes to colorful handmade souvenirs.
A vacation in Armenia could easily span a couple of weeks, yet even a few days in this Caucasian wonder can give you a feel for local customs. Some visitors prefer to plan their travels exclusively around historic, religious or cultural tourism, although most travelers opt for a taste of everything. Without further ado, our list of Top 10 Things to Do in Armenia:
1. Snap a photo against the backdrop of Mount Ararat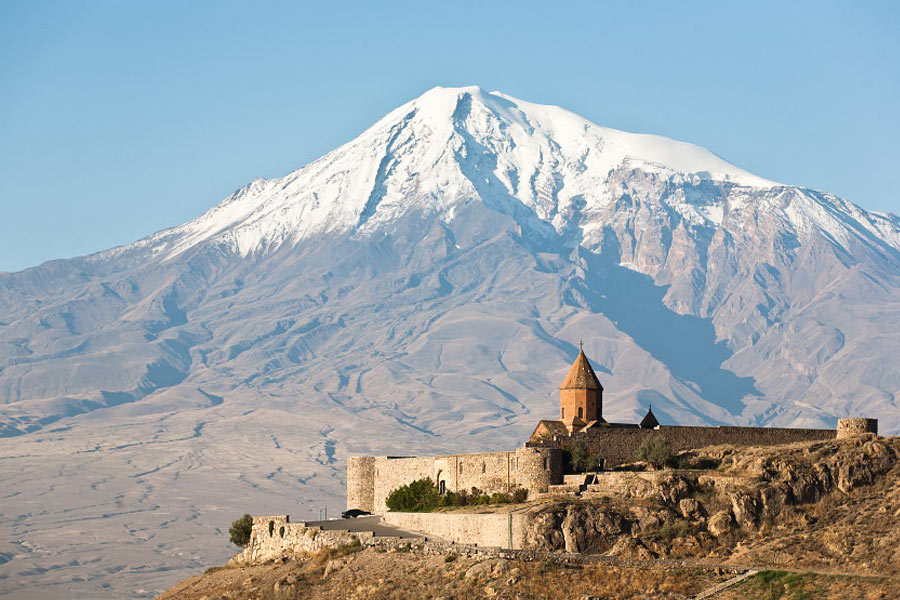 Even though Mount Ararat is located in Turkey, Armenians regard it as a sacred symbol of their state. Not surprisingly, then, the image of Mount Ararat can be seen on everything from Armenian postcards to cognac labels. Almost anyone in Armenia can point you to the best spot for a photo shoot against the backdrop of the majestic Biblical mountain, which in clear weather is visible in its entirety. Once you have your perfect photo, be sure to lay your phone aside to simply admire this towering age-old beauty.
2. Enjoy Armenian brandy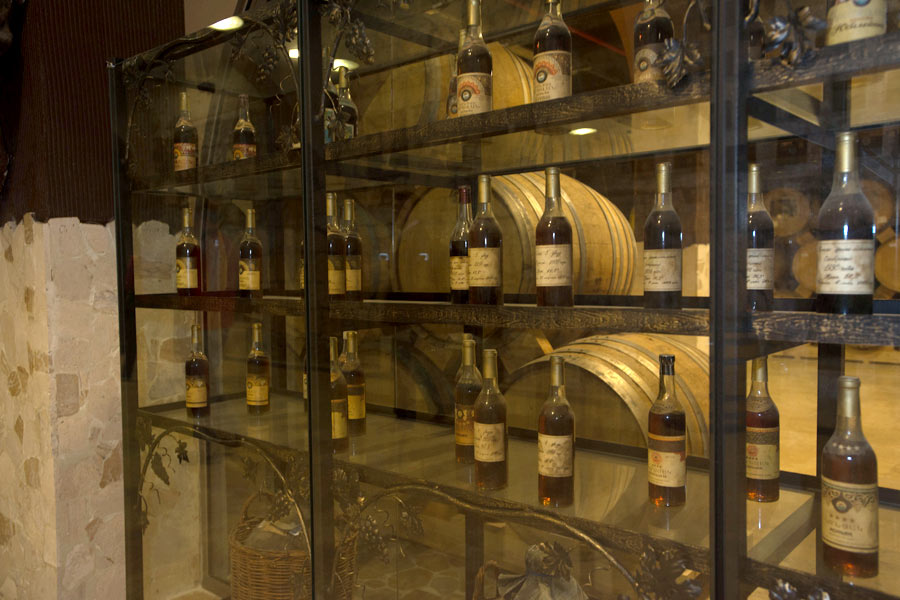 Armenian brandy can be found at restaurants and bars across the country, but the absolute best environment for tasting this national drink is on an excursion at the famous Yerevan Brandy Factory. In the brewery's cellars are barrels of aged brandy, some of which date back to 1887. Six varieties of local grapes grown in Armenia are used in the production of vintage cognac, incidentally one of the country's most popular souvenirs which makes a great gift for friends and family back home.
3. Climb the Cascade in Yerevan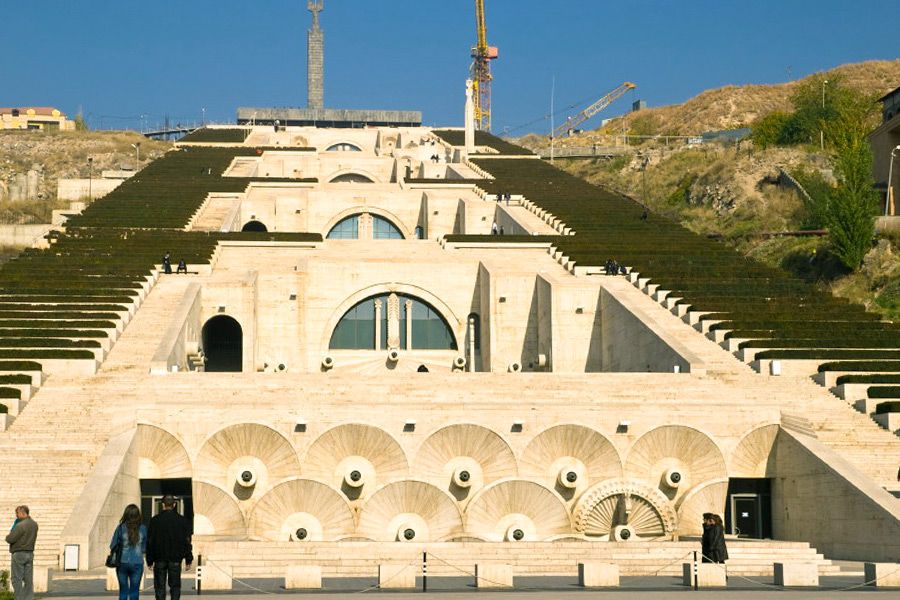 The construction of the Cascade Complex in the Armenian capital began in the 1970s and continues to this day. Climbing the multi-tiered Grand Cascade and its labyrinth of huge staircases, reminiscent of the Tower of Babel, is now among the most popular things to do in Yerevan. From the city center, which lies in the lowlands, Yerevan Cascade rises high into the mountains. For a fantastic panoramic view of Yerevan, be sure to climb all the way to its upper observation deck.
4. Bargain at Vernissage Market
While the name conjures up images of an upscale art gallery, at the famous Yerevan Vernissage Market you can find almost anything. This outdoor bazaar contains no shortage of wonderful local canvas paintings, alongside which are national trinkets, Orthodox icons, cezves and other coffee accessories, cheap handicrafts, expensive antiques and everything in between. One of the most colorful places to visit in Armenia, it is hard to pass through Vernissage without finding something special to take home with you. Remember that when purchasing items at Vernissage Market, bargaining is a time-honored tradition and part of the fun!
5. Taste khorovats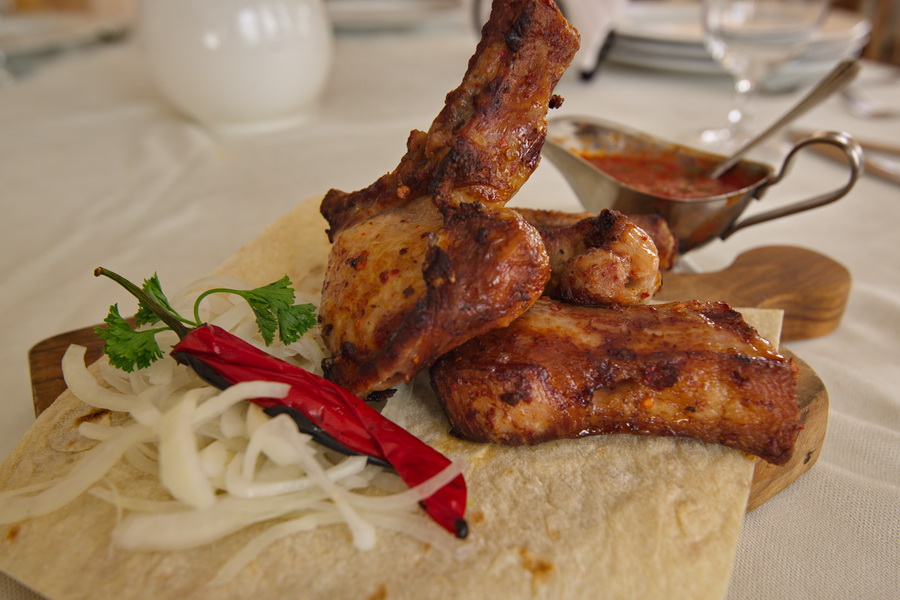 Many people mistakenly believe that khorovats is a vegetable seasoning for barbecue, when in actuality the word "khorovats" in Armenian refers to the meat itself. Local barbecue cooked on the grill is called "karsi khorovats", and when cooked in a saucepan is "khazani khorovats". Armenian cuisine contains no less than two dozen varieties of kebabs, most of which are traditionally served with fresh herbs and vegetables. If you're wondering which type of khorovats to sample while in country, we personally recommend trying them all!
6. Purchase an Armenian carpet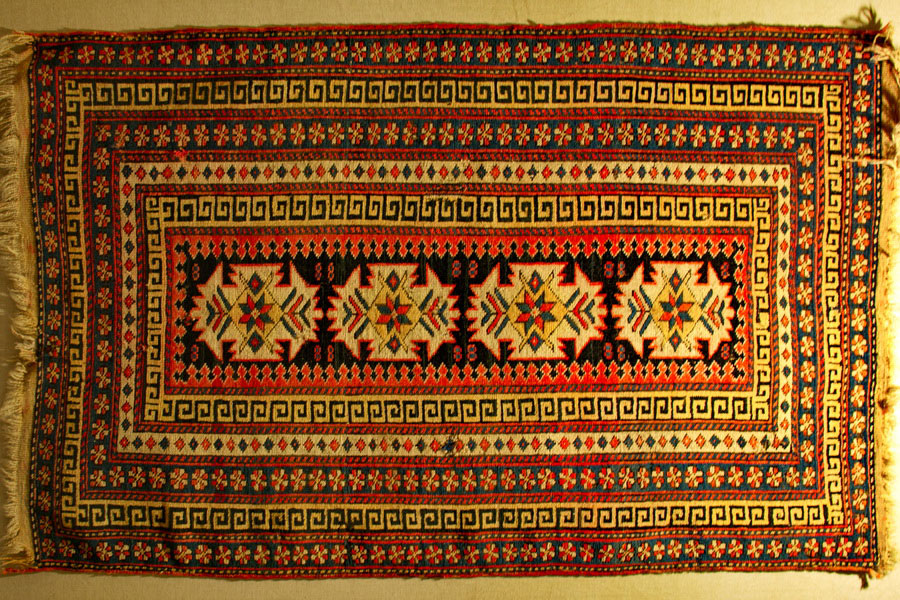 Carpet weaving is one of the oldest crafts in Armenia. Far more than floor mats, these gorgeous and versatile tapestries have served as coverings for temple altars, tables and chests and often substituted for doors in local homes. Armenian carpets old and new are available for purchase at local factories, where the weavers can even create a custom carpet according to your specified design. Selecting your perfect carpet is one of the most rewarding things to do in Armenia, for the handwoven treasure is sure to become one of your top souvenirs of all time. Tip: Keep the receipt for your new carpet until departure, as the customs agents will likely ask for proof that the carpet has no historical value. If you buy an antique carpet, be sure that the supplier provides you with a certificate authorizing export from the country.
7. Swim in Lake Sevan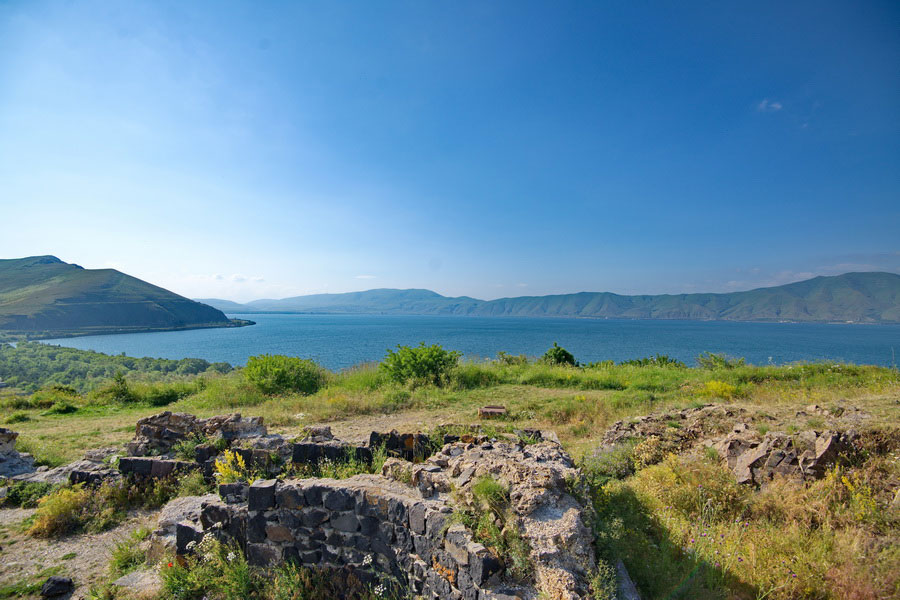 Mountain Lake Sevan is a protected national park affectionately referred to by locals as "the sea". It benevolently feeds into 28 rivers while only receiving water from the Hrazdan River. A day trip to Lake Sevan should not be rushed, for you will want plenty of time to swim in its refreshing waters, fish for famous Sevan trout and relax along its shoreline as you watch the lake's color change from turquoise to silver. Be sure to pack a lunch, as this is one of the best places for a picnic in Armenia. If you wish to add a touch of history to your beach day, the nearby Sevanavank Monastery Complex is well worth a visit.
8. Roam a temple built with Nero's money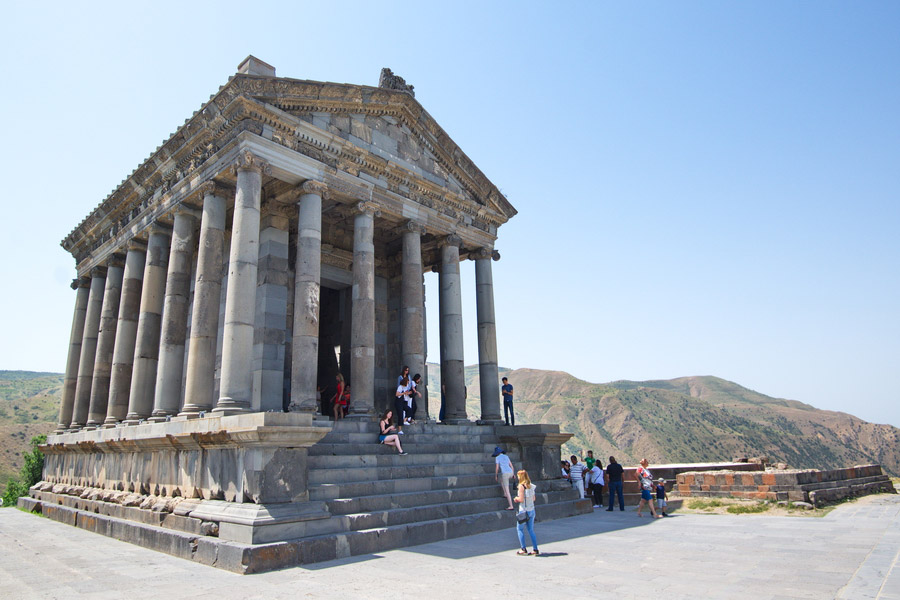 Armenian King Tiridates I built Garni Temple in the 1st century AD with funds allocated by the infamous Roman Emperor Nero. An authentic and wholly original example of Hellenistic architecture in the Caucasus, Garni with its 24 columns bears strong resemblance to the Parthenon. The archaeological complex includes fortress ruins, the remains of a palace complex, Roman baths with ancient mosaics and Garni Temple itself, originally built as a house of worship for the sun god Mithra.
9. Be enchanted by the tunes of the duduk
The high-pitched, melancholy tunes of the duduk, an ancient musical wind instrument, have gained popularity around the world in recent years. The songs of the duduk resounded at Armenian births and baptisms, weddings and funerals long before they entered mainstream music on the albums of Paul McCartney, Peter Gabriel and Sting. Duduk melodies went on to star in The Gladiator, Passion of Christ, The Da Vinci Code and Game of Thrones. Yet hearing traditional duduk music in its native land of Armenia will enhance your cultural experience and is simply a must in a list of Top 10 things to do in Armenia.
10. Visit Dilijan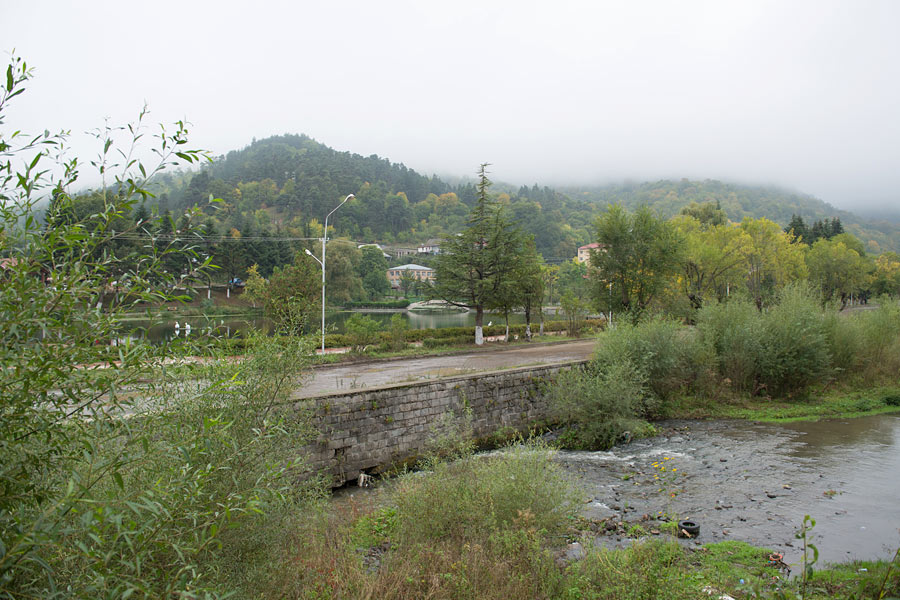 A truly fantastic vacation spot, the small resort town of Dilijan is bursting with history but is best known for its well-developed tourist centers, many health resorts and mild climate, making it one of the best places to visit in Armenia during winter. Locals like to joke that the crystal-clear waters of Dilijan's natural mineral springs rank second in the world, although they may not be far from the truth. If that is not incentive enough, Dilijan's residents are famous for their delicious Armenian cabbage and grape leaf rolls, called dolma.