Armenian Culture - Applied Arts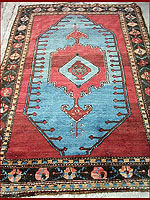 Traditionally, weaving, carpet weaving, pottery, lacemaking, jewelry making, household utensils were and still are the basic forms household occupations. As they developed, these national crafts turned into national arts and crafts, the most widespread and accessible to general public. Pottery, carpets, embroidery, silver ornaments, simple everyday objects reflected the basis of national world perception. They united and personified the art of Armenia.
The most ancient branch of Armenian applied art is the art of gold and silver processing, which was known to the inhabitants of Armenian uplands already in the 2 nd millennium­ BC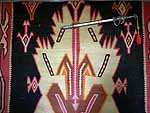 Art­ of molding, carving on gold and silver, stampings, stone incrustation, polishing and framing expressed ­in numerous objects, cult and life of Armenians. Carpets, perhaps, are the most important household objects for Armenians­. Carpets were used for tables, chests, seats and beds. Carpets often served as curtains in the doorways and altars in temples. Carpet weaving is the most ancient craft mastered by Armenians.