Armenian Traditional Clothes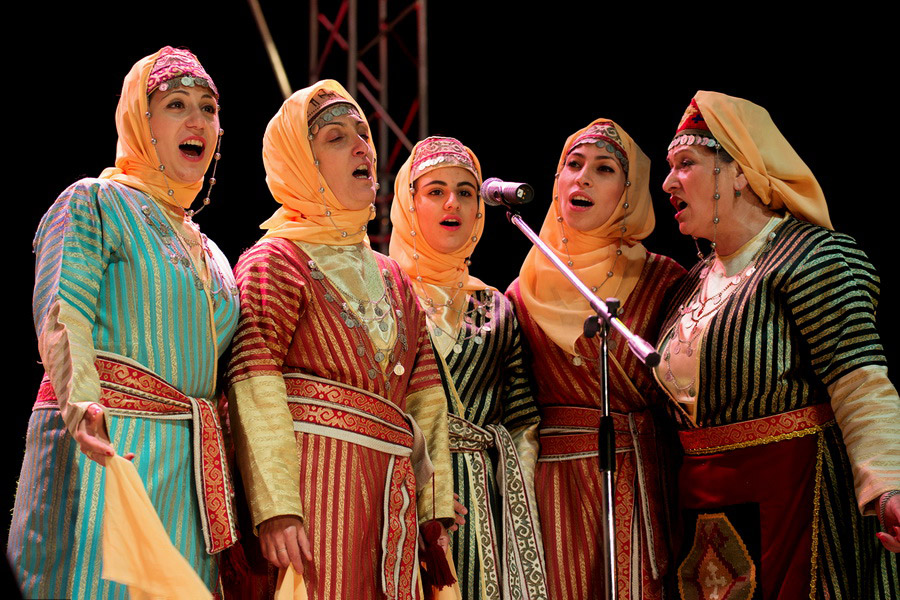 Armenian traditional clothes, worn for centuries in daily life and at festive events, are a reflection of the people's cultural identity.
The national costume of Armenia varied in each region, with the clothing of each province bearing a unique style and features. Clothing also varied widely depending on the gender, age and social status of the person and on the occasion for which it was worn. In general, however, defining characteristics of Armenian clothing included red fabrics and rich, colorful ornamentation.
The traditional Armenian costume for men consisted of a low-collared silk or cotton shirt with a side clasp which was paired with wide trousers made from dark wool or cotton. Over the shirt was worn a cotton or silk arkhalig, a jacket with a low collar fastened from the waist down with hooks or small buttons. Western Armenians wore an unfastened waistcoat and a waist-length jacket with long sleeves. In lieu of a belt, a long, wide, woven scarf would be wrapped around the waist several times.
Armenian traditional clothes for women in both the eastern and western regions consisted of a long arkhalig dress with a slit on the chest and below the hips. The waist was wrapped in a long, folded silk or woolen scarf. For western Armenian women, an embroidered apron and ornamentation were also indispensable.