Rtveli - Harvest Holiday in Georgia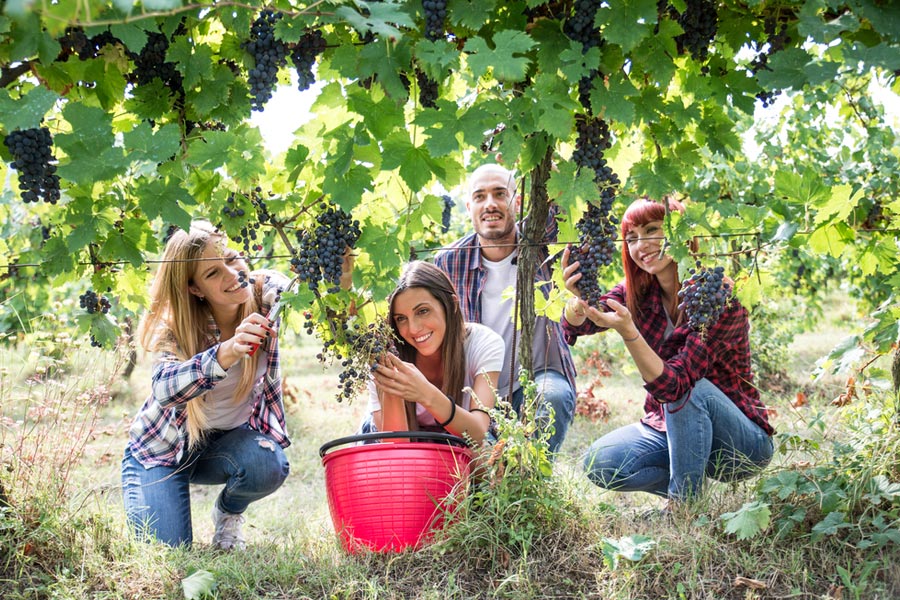 Rtveli, a harvest holiday in Georgia, is a rural, dayslong celebration held every year around September or October, depending on the region.
Any insightful traveler will seek an insider's perspective on the ethnic identity, national traditions and unique essence of the country in which he or she find themselves. In Georgia, there is no better way to understand the country and its people than by participating in Rtveli, for the laughter, sweet melodies, lively dances, good-natured jokes and joyful clamor of the holiday are a true expression of Georgian character and the core identity of the land.
Family is sacred to Georgian people, and Rtveli epitomizes this value as it brings families together for the annual celebration. Grown children who have long moved away from their parents' home to the big cities return to the land of their ancestors to take part in this colorful ritual that joins generations together to harvest crops of grapes.
Rtveli festivities are far from being limited to just families, however, and any traveler in Georgia may participate in the holiday. Owners of both large and small family vineyards will happily welcome guests into their circle and will be grateful for extra sets of hands to help with the grape harvest.
At the height of the harvest celebration in Georgia, the men return en masse from the vineyard carrying huge basketfuls of ripe bunches of amber grapes. A religious rite as old as Georgia itself then commences as the grapes are pressed in large vats. Meanwhile, the women cook traditional sweets over the fire, most notably tatara (grape juice boiled with flour) and the famous and incredibly delicious churchkhela (walnuts dipped in grape syrup), a favorite delicacy of Georgian children.
The Rtveli supra, or traditional feast, is prepared by the hostess and is a truly amazing spread of Georgian delicacies: aromatic kebabs, rich khinkali dumplings, spicy satsivi concoctions of chicken and walnuts, flavored beans known as lobio and khachapuri cheese bread, along with an abundance of greens, fresh vegetables and fruits. Wine flows like water and the head of the family, officiating as the tamada (toastmaster) raises the first toast: "For our homeland!" Elegant speeches in the form of toasts continue through the evening as melodic tunes are played.
The Rtveli harvest holiday of Georgia usually remains in full swing for 3 days, and while the working hours can be long, the entire family awaits the large gathering at the table each evening to enjoy a well-deserved Georgian supra and the companionship of family and friends.