Wineries & Tasting Rooms
Top Georgian wineries and wine cellars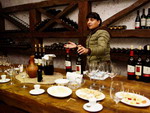 Georgia is considered to be the oldest wine region in the world. It is widely believed and proved by many scientists that Georgian wine winemaking traditions has over 8,000 years of history. Traditions of wines viticulture are inseparable from a national identity. Ancient traditional Georgian winemaking method which uses "Kveri" clay jars has been included into UNESCO World Cultural Heritage List.
Most famous regions for winemaking are Kakheti, Kartli, Imereti, Racha-Lechkhumi and Kvemo Svaneti. Georgian wine has always been highly appreciated and in demand all over the CIS countries. At present, wine is produced by thousands of small farmers who mainly use traditional techniques of wine-making and by contemporary wineries.
Our tours include visits to the following amazing handpicked locations to ensure that our guests enjoy the best samples of Georgian wine, famous chacha and cognac made both, in small farms and/or private houses and contemporary plants.
Winery Khareba
Address: Meurneoba district, Kvareli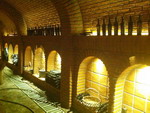 The Khareba Winery is famous with its unique wine cellar in Kvareli (Kakheti region) which is carved in the rock of the Caucasus Mountain Range. The tunnel «Gvirabi» is used to age wine. The constant temperature of 12-14 degrees with approximately 70% humidity all year round creates ideal natural conditions for wine to age in oak barrels, as well as to store bottled wines for extended periods. The total length of the tunnel inside the rock is more than 7 km.
Winery Pheasant's Tears
Address: 18, Baratashvili str., Sighnaghi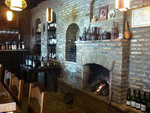 This is a private small winery in Signaghi (Kakheti region) which produces an artisanal natural wine according to ancient Georgian traditions.
Winery Chateau Mukhrani
Address: Mukhrani village, Mtskheta
Chateau Mukhrani claims to be the first real Georgian Royal Chateau which unites four key components: vineyards, winery, castle and history. Mukhranian wine production was established by Ivane Mukhranbatoni, a famous representative of the royal family, political and public figure of the 19th century.
Sarajishvili Cognac Factory
Address: 4, Sarajishvili Avenue, Tbilisi
The oldest wine and brandy manufacturer was established in 1884 in Tbilisi. It is a pioneer of brandy production according to classic French cognac making technology. A unique spirit collection is stored in Sarajishvili spirit cellars, among which the oldest was distilled in 1893.
Winery Bagrationi 1882
Address: 12, Sarajishvili Avenue, Tbilisi
Bagrationi 1882 is one of the largest wineries located in Tbilisi. In addition to sparkling wine production, Bagrationi 1882 is involved in historic Georgian costumes and jewelry making. Bagrationi 1882 is a wonderful winery to experience, especially for those who enjoy sparkling wine and champagne as this is the main focus of the winery.
Iago's Winery
Address: Chardakhi village, Mtskheta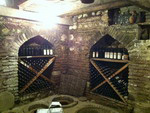 Small and very cosy family run winery located on the road to Gori. Iago, the owner, keeps traditions of "Kvevri" (clay jar) methodology to make wine and chacha. The winery and tasting room is one of the must-visits during your trip to Georgia.
Zigfrid Wine Cellar
Address: Arsukidze str., Mtskheta
This small family run wine cellar in the heart of Mtskheta is a great place not only to taste a perfect wine, but also to listen to some wonderful family stories and fairy tales.