Capital Day in Kazakhstan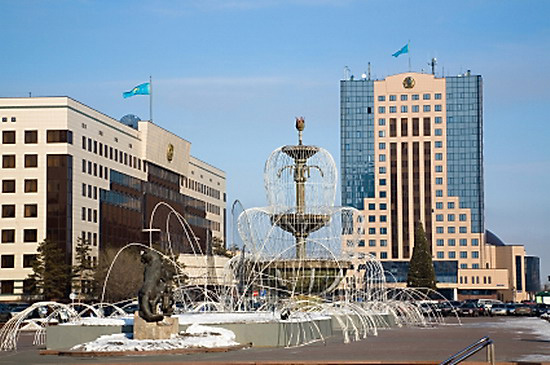 Capital Day Celebration in Kazakhstan
One of the architectural gem of Kazakhstan is its capital Astana city. On 6 July 1994 Supreme Council of Kazakhstan passed a resolution to move the Kazakh capital from Alma-Ata to Akmola (Tselinograd). On 6 May 1998 by the Kazakh President order Akmola city was re-named to Astana and on 10 June 1998 Astana was presented to the world community as a new capital of Kazakhstan. Capital Day in Astana is celebrated from the moment when the city acquired the status of a capital in 1998. Initially this holiday was observed at city level on 10 June.
From the moment when the city acquired the status of a capital its massive construction resulted in making Astana one of the most beautiful modern cities in Central Asia. Beginning form 1996 the population in Astana rose from 270, 000 to 700,000. In several years the population will pass 1 million people. Massive construction is still underway in the city. Among the most famous modern architectural masterpieces are the building of the Ministry of Transport and Communication, towers of Kazakhstan Temir Joly and Northern Lights, business city, Astana tower, International Airport building.
Not only Kazakh architects but also attracted foreign specialists took part in the construction of the city. The development of the city's architectural plan took into account the main idea of a new Eurasian look city. In the opinion of the Kazakhstan people modern Astana is a city which contains the elements both of the East and West.
Among the architects who participated in the construction of the city are such world's celebrities as Kise Kurokawa and Norman Foster. Thus a well-known British architect is an author of one of the most unique buildings in Astana – The Peace and Consent Palace.
On 18 July 2008 the Kazakhstan Parliament passed the law project «On Amendments to the Law of the Republic of Kazakhstan "On Holidays in the Republic of Kazakhstan" which provides for adoption of a new state holiday "Capital City Day – 6 July". This attention to Astana was caused by the fact that Astana is a symbol of the achievements of the Republic of Kazakhstan for the years of its independence. In 1999 by UNESCO decision Astana got the title of "City of Peace". Furthermore the city is a free economic zone which fact contributes much to the economic development of the city.