Unity Day in Kazakhstan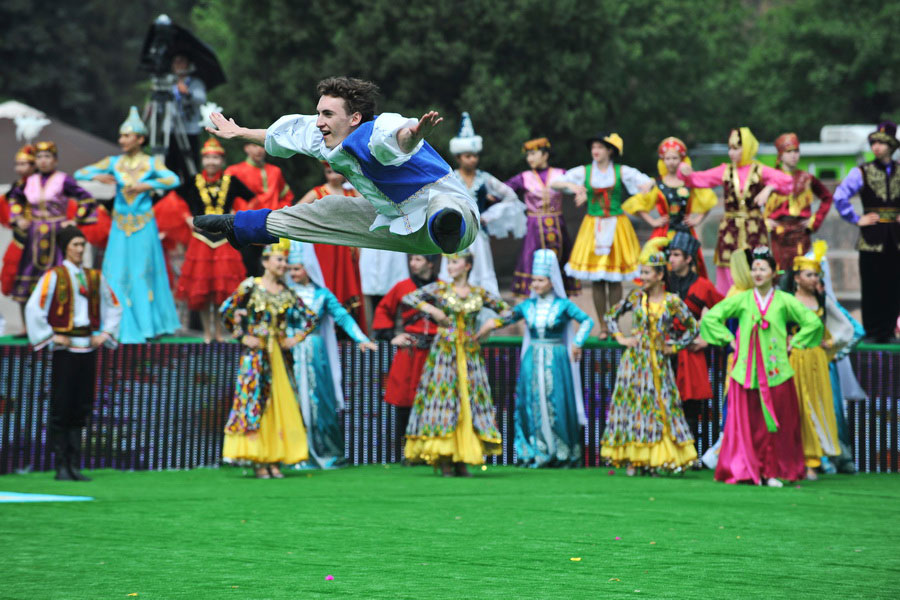 May 1
Unity Day in Kazakhstan honors the 150+ nationalities who reside across the nation's vast steppe by celebrating their unique traditions and forging greater understanding between people groups.
The holiday is designed to bring unity among diverse ethnic groups and is held on May 1st, which during the Soviet Union was the Day of International Workers' Solidarity. The weather in early May is often bright and sunny, and parades and entertainment venues can be seen on the streets of every city in Kazakhstan. The main parade is usually organized along Bukhar Zhirau, a central avenue in capital city Nur-Sultan, and over 25,000 people have been known to participate in the parade in any given year.
Some of the most anticipated exhibitions of Unity Day are the ethno-cultural displays which are organized by universities and cultural centers in order to familiarize the people of Kazakhstan with the traditions of other nationalities. Traditional national dwellings of local minority groups and of the Kazakh people are erected in a central park, with each home serving as a mini-museum housing national clothing, traditional tableware, jewelry and scrumptious ethnic foods. Museums and libraries often join in the fun by organizing featured displays which highlight the similarities and differences among the various ethnic groups.
Lively cultural dances, athletic competitions and picnics add to the entertainment, and Unity Day in Kazakhstan is arguably one of the most well-liked holidays for guests and citizens alike.