International Women's Day in Kazakhstan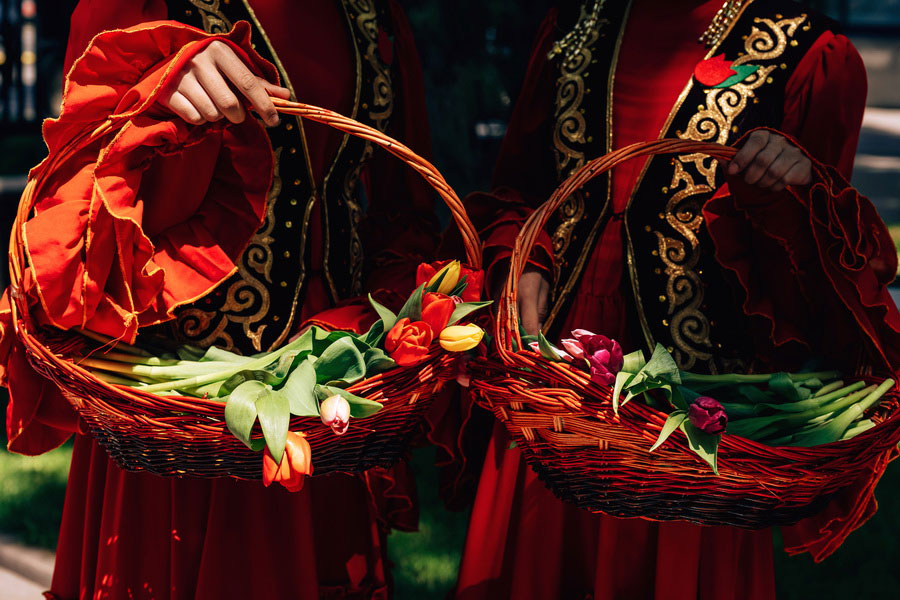 March 8
International Women's Day in Kazakhstan, as in all post-Soviet countries, is a public national holiday celebrated on the 8th of March.
Historically, Women's Day began as a day of solidarity for working women in their struggle for equal rights and emancipation. Although the original movement originated in the West, today the holiday holds its most prominent position among the post-Soviet countries of Europe and Asia. In accordance with a United Nations Resolution, western countries loosely celebrate this day as the International Day of Struggle for Women's Rights and International Peace.
The history of International Women's Day began at the end of the 19th century when women in the West began demanding equal rights and freedom. On March 8th, 1908, a meeting on women's equality was organized in New York. That day over 15,000 women marched through the city demanding reduced working hours, salaries equal to those of men and the dismissal of child labor. Lobbying for women's right to vote was another central aim of the gathering. Two years later, at an international conference in Copenhagen, Clara Zetkin established an international day on which women could unite to draw attention to their plight through rallies, processions and demonstrations.
On March 19th, 1911, International Women's Day was first celebrated in Germany, Austria, Denmark and Switzerland. From 1910 to 1920 it was observed in a handful of nations on different days in March. During the ensuing years, the holiday and its importance gradually faded from public memory except in the USSR, where in 1966 it was finally approved as an official holiday and vacation day from work.
International Women's Day in Kazakhstan continues to be observed much as it is in all post-Soviet countries. Today the holiday is largely void of any political agenda and is instead a day for women's beauty and kindness to be appreciated and extolled. Many organizations hold special events centered around women and their accomplishments, and the government honors mothers with multiple children and successful women in the workplace with state awards. Special performances and gatherings are held and gifts and gestures of thoughtfulness are shown to women at home, school and in the workplace.