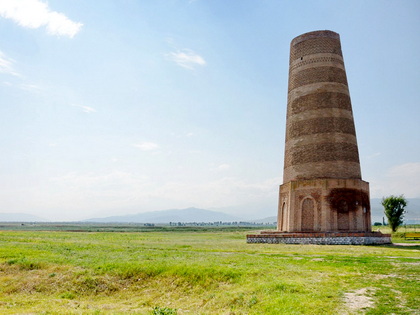 One-day tour to Issyk-Ata and Burana will introduce you the ruins of ancient Balasagyn city and Burana Tower (11th century). You will enjoy a delicious lunch in the Kyrgyz village, after explore Issyk-Ata gorge with healing thermal sources.
Tour itinerary:
At 9.00 start the trip from Bishkek. First stop is Burana tower, historical complex, which marks the original site of the Karakhanid town, Balasagun. Transfer to Tokmok town where you will have lunch in the local family. Continue driving to Issyk Ata gorge where you will have the chance to walk up the gorge, enjoy the beautiful panorama of the mountains and see the waterfall. There you may also the take a radon bath at the sanatorium which is located nearby in the gorge. Arrival in Bishkek in the afternoon.
Price includes:
All transfers;
Lunch in a local house;
English speaking guide;
Entrance fee to the museums and sights. Camera/video fees are not included and paid separately.
Price does not include:
Personal insurance;
Accommodation;
Tips are not included, but would be appreciated;
Breakfast and dinner in Bishkek.