Issyk-Ata Gorge, Kyrgyzstan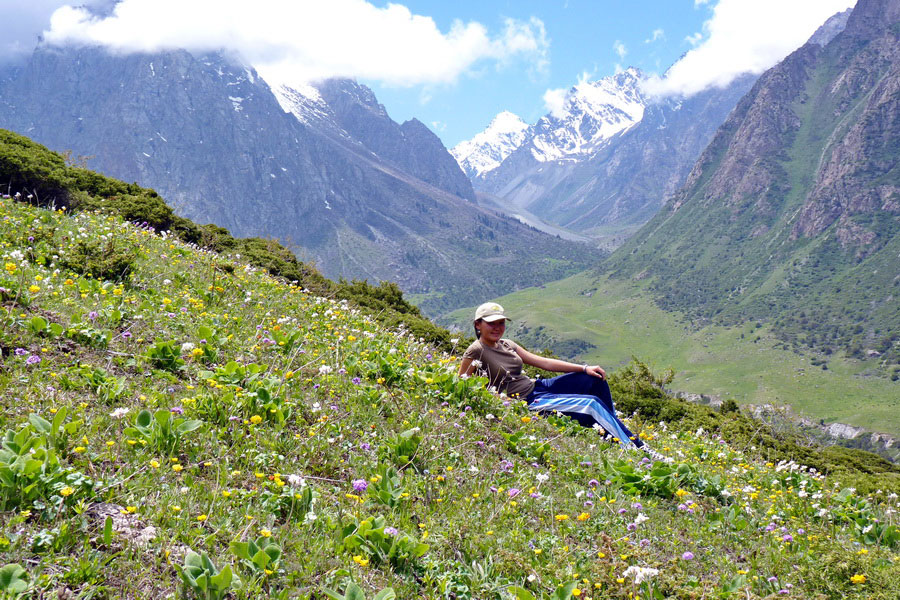 The Issyk-Ata Gorge is located 77 kilometers from Bishkek. It is located at an altitude of 1775 meters above sea level.
The Issyk-Ata gorge is known throughout Kyrgyzstan for its hot springs. Even those Kyrgyzstanis who have not been here have heard about him. At least because the country produces mineral water of the same name. Hot springs are known for their healing properties. People come here to get healing from arthritis and polyarthritis, gynecological diseases, diseases of the nervous system and digestive organs. There is a belief that many centuries ago a girl swam in these waters every day and remained beautiful and young for many years, when everyone around was getting old.
There are two beautiful waterfalls in the gorge, located five kilometers from each other. Please note that special shoes are needed to go to the waterfalls, as there are very slippery stones there. Issyk-Ata is also buried in trees and alpine meadows. In summer, shepherds bring horses and sheep here. There is the Issyk-Ata River, which is rich in trout. Fishing is prohibited, but, unfortunately, this does not stop poachers.
In Issyk-Ata there is a large stone with the image of the Buddha, which dates back to the 10th century. People come to him to ask for health. In the XIX century, local residents sprinkled water on the stone in gratitude for healing. Above the image of the Buddha there is an inscription in Tibetan, and above it there is an image of an eagle. The fact is that in the XII-XIV centuries, many residents of this area professed Buddhism.
From the gorge you can climb to the top of Mount Batu (Botvey), which is located at an altitude of 3800 meters above sea level. There is a legend that Genghis Khan's treasures are hidden on this mountain. He wanted to raise the treasures to the top, but could not reach it, so he hid the riches somewhere in the bowels of the mountain.
Issyk-Ata Gorge is a resort area. The Issyk-Ata sanatorium, located here, is one of the oldest in Central Asia. It was opened in 1891. Long before the appearance of the sanatorium, local residents went to the hot springs. During the Second World War, wounded soldiers lay here, who were quickly recovering.
The main therapeutic means of the resort are mineral waters. The constant water temperature is kept around +54 ° C at any time of the year. There is also a mud clinic.
The warmest period to visit Issyk-Ata is from July to September. But people come here all year round. There are many sunny days in Issyk-Ata, and there is also an increased ionization of the air.