Chorsu Art Gallery, Samarkand
Address: Tashkentskaya str., Samarkand
Orienting points: Registan Square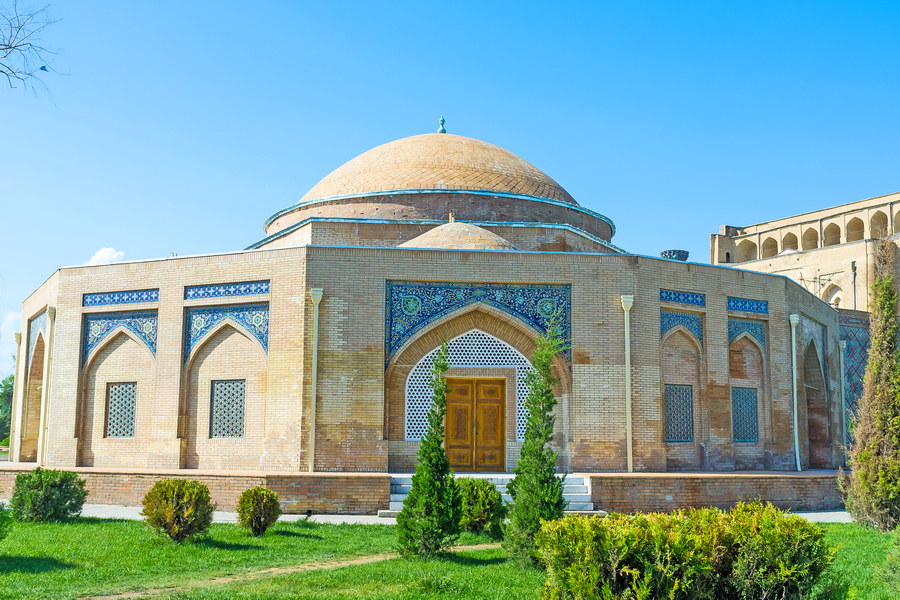 In the immediate vicinity of the Registan Square, behind the Sher-Dor madrassah, there is a small hexagonal building, whose history numbers more than six centuries. Built in the XV century, it was used as a shopping center to trade all kinds of hats. Located at the intersection of four roads, it was called Chorsu, "Chor" is translated from Persian as four, and "su" as flow, path. Through the whole building's history it was reconstructed several times, the last restoration also removed a three-meter layer of soil that hid the base of the building. In 2005, the "Chorsu" shopping center building was transferred to the Academy of Arts of Uzbekistan to open an art gallery there soon.
Today, the Chorsu Art Gallery displays the works of the best artists of Uzbekistan, mainly those of Samarkand, and also organizes regular exhibitions of young talents, presentations of new works of the masters of the times, etc. Along with the pictures there you can see sculptures, painted pottery and other works of Uzbek artists.
During a tour of Samarkand, a bit of time should be given to visiting of this Art Gallery, as it is conveniently located near the city's main tourist attraction. There, you can get acquainted with the works of Uzbekistan's best artists, who have expressed all their love for the motherland and reflected its beauty and colors in paints.