Winemaking and Wines in Uzbekistan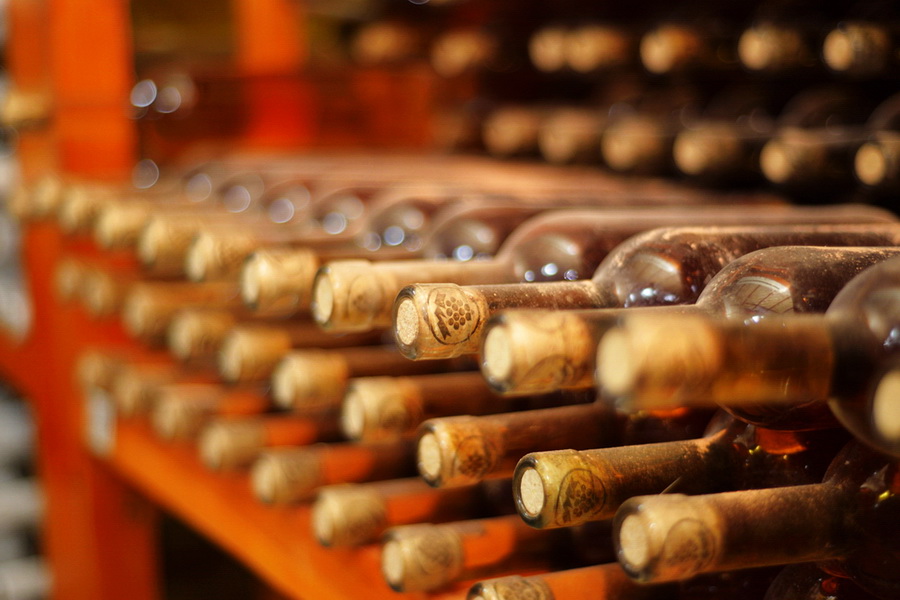 Uzbekistan is famous for its rich and ancient history. Millions of tourists visit the country to see ancient architecture of the cities, but only a few people know that the Uzbek wines are not less significant landmark of this sunny land.
History of Winemaking in Uzbekistan
Wild grapes have been growing on the fertile soils since the beginning of time. In ancient times people learned to farm it. The notes about viticulture can be found in the Avesta, the holy book of Zoroastrians dated back the 1st century B.C. Due to arrival of Islam to the region in the 7th century most of the local grape are table. Islam has strict prohibition of alcoholic beverages; thus, juices and dried fruits were more popular rather than wine.
It is interesting to note, there is belief that the Kuldzhin grape variety was brought from China, however it was transported to China from Fergana Valley by the Great Silk Road.
Industrial wine production began in Uzbekistan only at the end of the 19th century, when the era under influence of the Russian Empire started. Later lots of wineries were opened in Soviet Uzbekistan. Mikhail Khovrenko managed to establish the technology of the first vintage wines in Uzbekistan at Samarkand wine factory.
Grapes and Wines in Uzbekistan
There are about 200 sunny days a year in Uzbekistan. The abundance of the sun gives the grapes an extraordinary sweetness. The same grape variety grown in different terroirs has different taste. Terroir is a combination of natural factors of the land where the vineyard grows. The features of the terroir include climate, soil composition, depth of groundwater, indicators of air humidity and average annual temperature, as well as a wind rose.
Uzbekistan is the main wine producing country in Central Asia. A significant part of the wine material is exported by Uzbek winemakers. The country produces dry, semi-sweet, sweet red and white wines.
Most of the wine grape sorts used by winemakers nowadays were brought to Uzbekistan. French Pinot Noir, Georgian Rkatsiteli, Saperavi, Karabkh Hindongna, Azerbaijani Bayan-Shirey are grown and used in Uzbekistan.
Soyaki is a local variety of Uzbekistan grapes. The pride of winemakers has grown in the foothills of the Tien Shan mountains since ancient times. A light white wine is produced from the Soyaki grapes. It is also great for making champagne and brandy. The wine is slightly acidic, with a strong aroma and honey notes.
Dry red wines of medium saturation are produced from Pinot Noir in Uzbekistan. The private winery Chateau Hamkor and government owned Tashkentvino Factory craft Pinot Noir wine. As a rule, Uzbek Pinot is dry, light, with hints of berry jam. Be sure to let it breathe before tasting, then after trying, you will feel all the shades of it.
Aleatico wine is made from the grape variety of the same name. It is dessert red wine. It is believed that the technology of this wine was introduced by the chief technologist of the Samarkand winery in 1939. Uzbek Aleatico has won medals at international exhibitions several times.
Dry white wine is made from Bayan-Shirey grapes. It usually has a bright golden color and a pleasant citrus aftertaste. Tashkentvino Factory and Uzumfermer Winery are major producers of Bayan-Shirey Wine.
Most of the local wines are blended, meaning that several grape varieties are used for their production. For example, Bagizagan Winery produces red blended wines from Saperavi and Cabernet.
More than 300 types of grapes grow in Uzbekistan. Not all varieties are grown on an industrial scale, amateur winemakers and industrial enterprises try to look for new tastes and recipes every day, preserving the traditions of viticulture in Uzbekistan.
Join us on a wine tasting tour to Uzumfermer Family Winery near Tashkent, where an informative tour of the vineyards and production plant and a wine tasting with an experienced technologist await us.