Reservoirs of Kyrgyzstan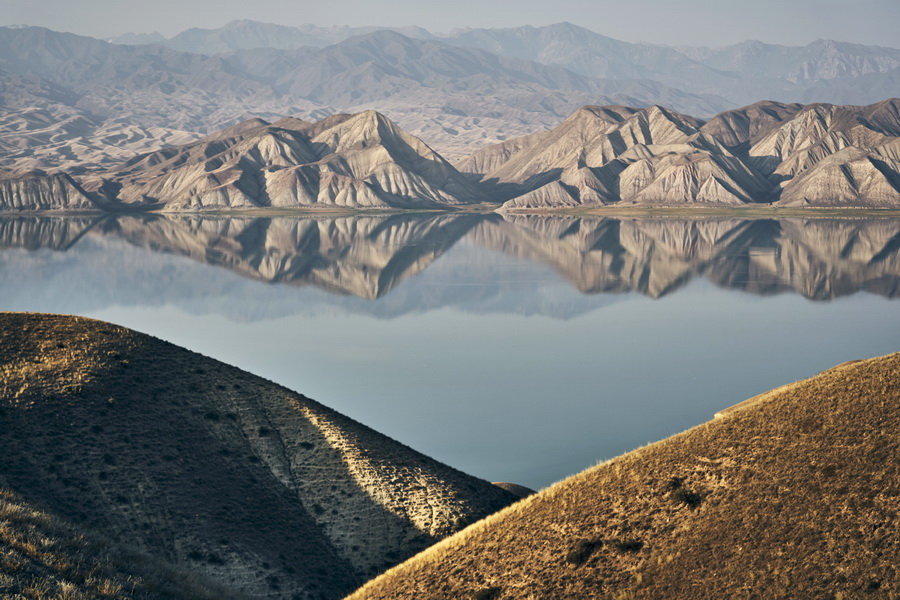 Reservoirs of Kyrgyzstan form an important part of the landscape. Created as parts of the hydroelectric grid and for water management and irrigation, they are a valuable resource that has yet to be fully utilized for recreation purposes. Although it is possible to visit some of the reservoirs, for others, special arrangements have to be made. The first reservoir to be built was the Orto Tokoi Reservoir, on the Chu River, in 1956. Now, there are 34 reservoirs in Kyrgyzstan.
The most notable of Kyrgyzstan's reservoirs is the vast Toktogul Reservoir. The dam was constructed in 1974 in the Ketmen Tube Valley, as one of a series across the Naryn River. The dam and hydroelectric plant are featured on the 100 som banknote.
There are a number of important reservoirs on the Chu River, from Orto Tokoi, near Kochkor, to Tash Otkul, northwest of Bishkek. Another notable reservoir is the Kirov Reservoir in the Talas Region, which is used extensively for irrigation, but also sometimes for recreation. Because of their use for irrigation, the water drops significantly by the end of summer, sometimes by as much as 90%.
Basic facts for the major reservoirs
| Reservoirs | Year | River | Capacity, mln. m3 | Area, km2 | Dam height, m |
| --- | --- | --- | --- | --- | --- |
| Toktogul | 1974 | Naryn | 195000 | 284 | 215 |
| Kirov | 1975 | Talas | 550 | 26.5 | 83.7 |
| Orto Tokoi | 1956 | Chu | 470 | 25 | 52 |
| Kurpsay | 1981 | Naryn | 270 | 12 | 110 |
| Papan | 1981 | Ak-Bura | 260 | 7.1 | 120 |
| Turtkul | 1971 | Isfana | 90 | 6.6 | 3 |
| Uch-Kurgansk | 1964 | Naryn | 52.5 | 4 | 31 |
| Naiman | 1968 | Abshir-Sai | 40 | 3.2 | 40.5 |
| Ala-Archin | 1968 | Ala-Archa | 39 | 5.21 | 22 |
| Bazar-Korgon | 1962 | Kara Unkur | 30 | 2.8 | 25 |
| Sokuluk | 1968 | Sokuluk | 11.5 | 1.77 | 28 |