Top 10 Things to Do in Kyrgyzstan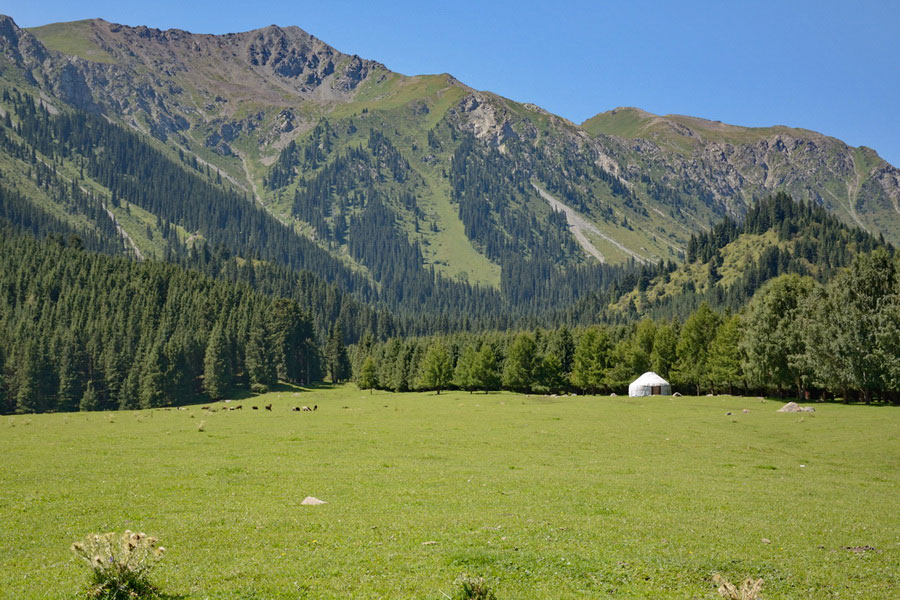 Kyrgyzstan may rightly be dubbed the adventure hub of Central Asia, for its soaring peaks, crystal-clear lakes, remote Silk Road caravanserais and boisterous nomadic traditions combine to create an experience like no other. Yet this jigsaw piece of a nation can also hold its own when it comes to more traditional historical sites and religious experiences, and a list of Top 10 Things to Do in Kyrgyzstan would not do the country justice without highlighting each of its irresistible attributes.
1. Swim in Lake Issyk-Kul, the pearl of Central Asia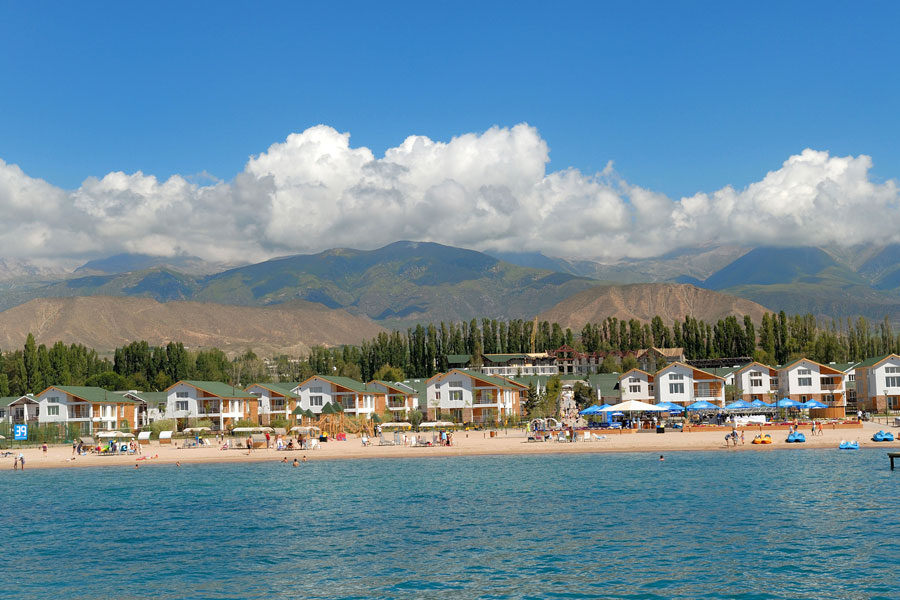 Surrounded by the snowcapped peaks of the Ala-Too, Issyk-Kul is the highlight of any Kyrgyzstan vacation. Its beaches, resorts, spas and mineral springs offer all that you need to truly unwind. Dive into the turquoise waters of Issyk-Kul for a refreshing swim before lounging on its warm, sandy beaches. Those interested in history will not want to miss Cholpon-Ata, the best open-air petroglyph museum in all Kyrgyzstan which is filled with ancient drawings of mountain sheep, deer, bulls and horses. Its most striking drawing of all - a depiction of men using snow leopards to hunt deer - continues to inspire local artists to this day. Tamga Tash (Branded Rock) on Lake Issyk-Kul's southern shore is an excellent example of Tibetan religious inscription and a reminder of the complex history of this region.
2. Trek to Jeti Oguz and Altyn Arashan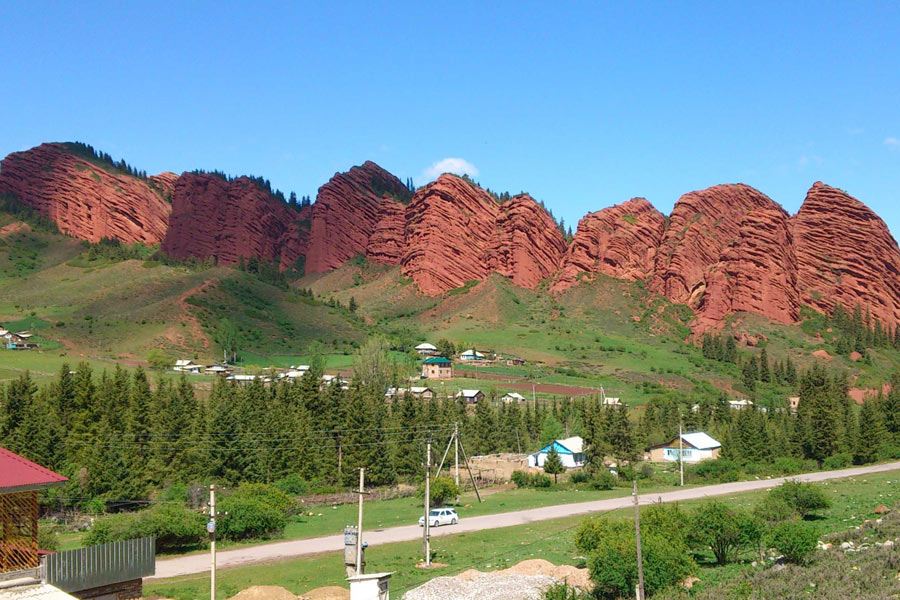 While there are no lack of things to do in Karakol itself, hiking tours starting in the town and leading to Jeti Oguz, Altyn Arashan and beyond remain one of its top selling points. Jeti Oguz (Seven Bulls) is Kyrgyzstan's most famous red sandstone landmark whose name reflects a well-known legend about the rocks' formation. Farther on is Altyn Arashan, a picturesque gorge with hot springs which promise to relax the sore muscles of any hiker. Experienced trekkers looking for an unforgettable Kyrgyzstan backpacking experience can hire a guide to head deeper into the glaciers around Khan Tengri and Pobeda Peak (now called Jengish Chokusu), the two highest mountains in the country.
3. Climb Burana Tower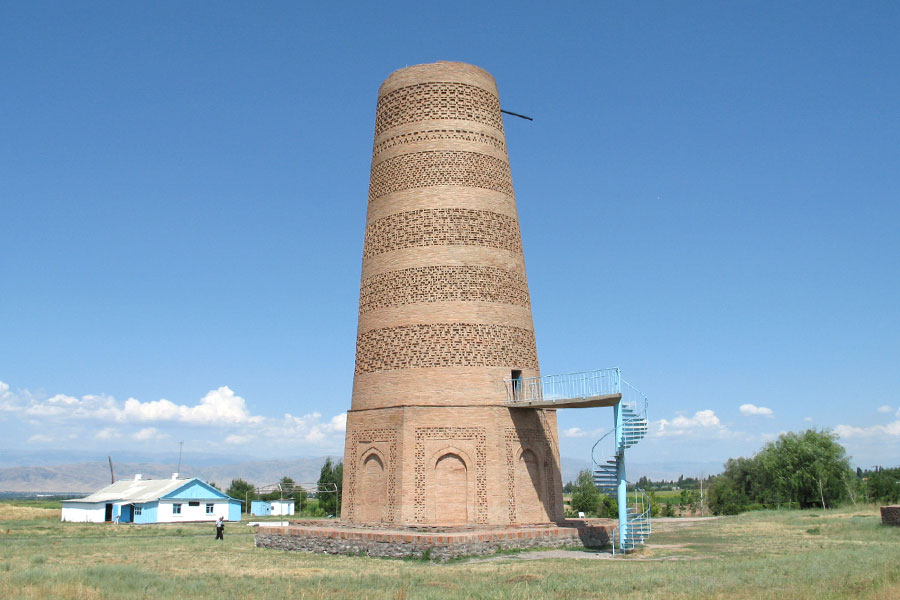 The most famous monument in all Kyrgyzstan deserves a spot on a list of top 10 things to do in Kyrgyzstan. Burana Tower is all that remains of Balasagun, the powerful, medieval capital of the Karakhanid Dynasty. Climb to the top of the tower to catch a great view of the surrounding valley and mountains and to trace the outlines of the buildings which once comprised Balasagun. The museum nearby showcases artifacts from the region, including ancient coins from different empires along the Silk Road. While in Balasagun, be sure to get some good photos of the balbals, stone grave markers which were carved to resemble people.
4. Hear the roar of waterfalls in Arslanbob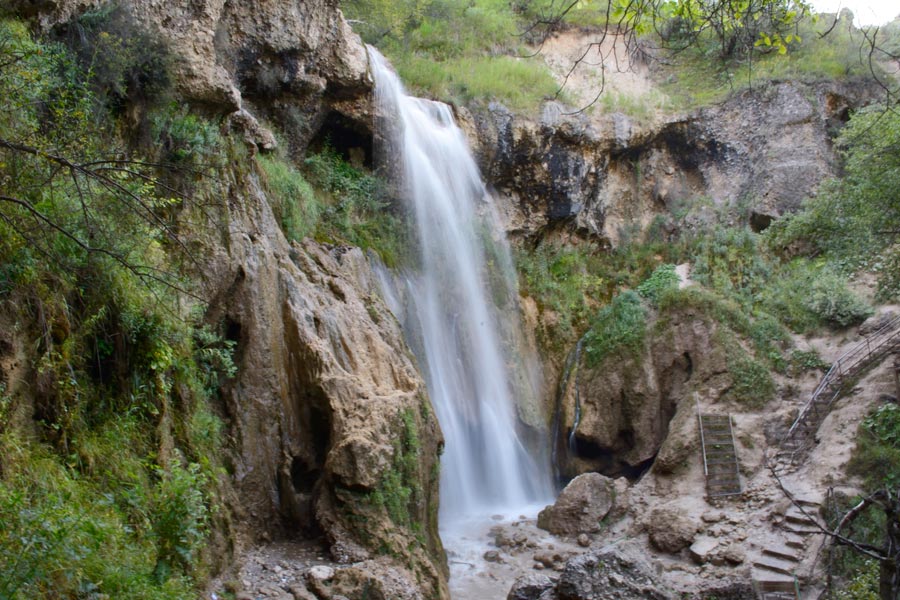 Any trip to Jalalabad would be incomplete without stopping at Arslanbob to visit the waterfalls and sample the walnuts. The smaller waterfall (23 meters) is in the middle of the village, while the larger fall (80 meters) is a short hike away. The native walnut forests in Arslanbob are the largest and some of the most diverse in the world, with 1,500 tons harvested annually. In fact, Kyrgyzstan's first export to Europe was the walnut, which was carried back to Greece by Alexander the Great. (To this day, walnuts in Russian are called "Greek nuts"). Arslanbob also attracts many pilgrims to the religious sites scattered in its mountains and in the caves which are next to the smaller waterfall.
5. See your reflection in the depths of Sary-Chelek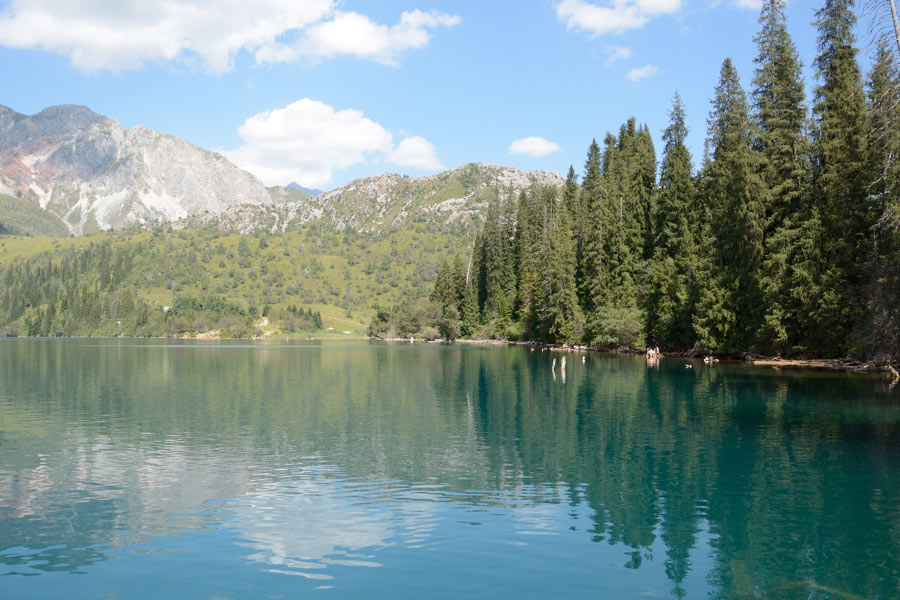 If Issyk-Kul is the most famous lake in Kyrgyzstan, remote Sary-Chelek is the pinnacle of Kyrgyzstan beauty. Located in Sary-Chelek Biosphere Reserve on the southern side of the Chatkal Mountain Range, Sary-Chelek is more challenging to access yet is well worth the effort. The reserve itself covers 23,868 hectares and is home to bears, wolves, lynx, foxes, deer, boars, porcupines and snow leopards. Sary-Chelek is the perfect hiking destination for those wishing to slip away from the world to bask in the quiet of nature.
6. Relive Silk Road times at Tash Rabat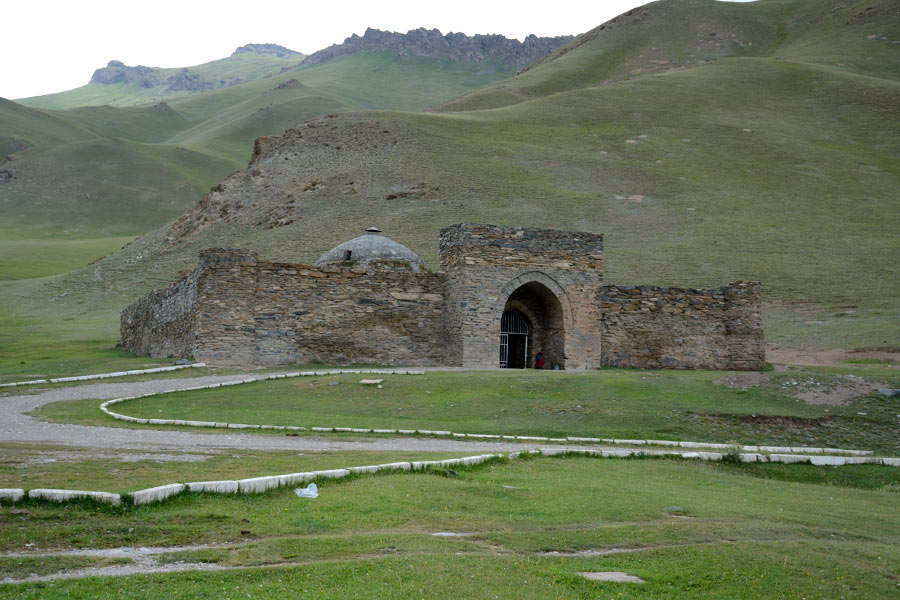 Centuries ago, merchants and traders became the original globetrotters as they crossed Eurasia from east to west along the Great Silk Road. Long before the existence of hotels, travelers would stay at caravanserais which were noted for providing a safe place to sleep and stables where pack animals could rest. Tash Rabat is one such 15th-century caravanserai which remains remarkably intact. Wander its halls, imagining what it would have been like to cross the Fergana Valley on your way to Kashgar. Located in a quiet meadow filled with grazing sheep and horses, the stone Tash Rabat is a rewarding find at the end of a long day.
7. Touch the sky at Son-Kul Lake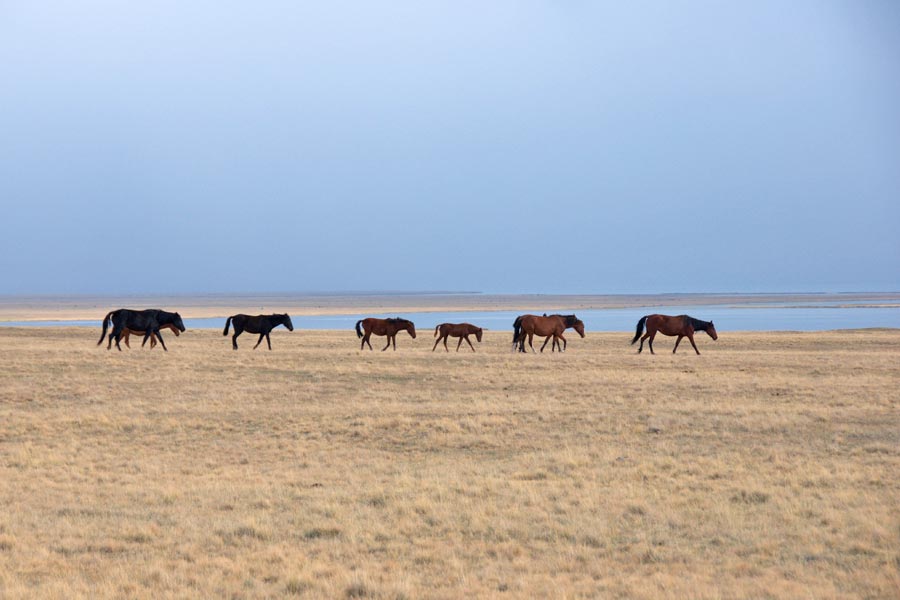 Situated 3,016 meters above sea level and surrounded by high mountain pastures and rocky peaks, Son-Kul is a Kyrgyzstan holiday at the top of the world. The lake is only accessible between June and September, as snow makes the road impassible for the rest of the year. With no buildings on these meadows, nothing stands between you and the sky. The yurts, animals, and clear blue waters combine to create an indescribably beautiful scene. For a little adventure, travelers can go on horseback treks or hikes, and the bravest can even swim in the lake's frigid waters!
8. Buy Uzgen rice at the bazaar in Osh
Long before there were malls, the bazaars in Central Asia were the go-to places to buy anything and everything. The main bazaar in Osh is one of the oldest in the world, having stood in its current location along the Ak-Bura River for over 2,000 years. Back when Osh was a center along the Silk Road, this bazaar was bustling with merchants plying their goods to those passing through on their cross-continental journey. Foodstuffs, appliances, crafts, textiles, perfumes, jewelry, hot bread and even livestock can still be found here. Make sure to buy a bag of Uzgen rice, a key ingredient for making great plov.
9. Follow pilgrims up Sulaiman-Too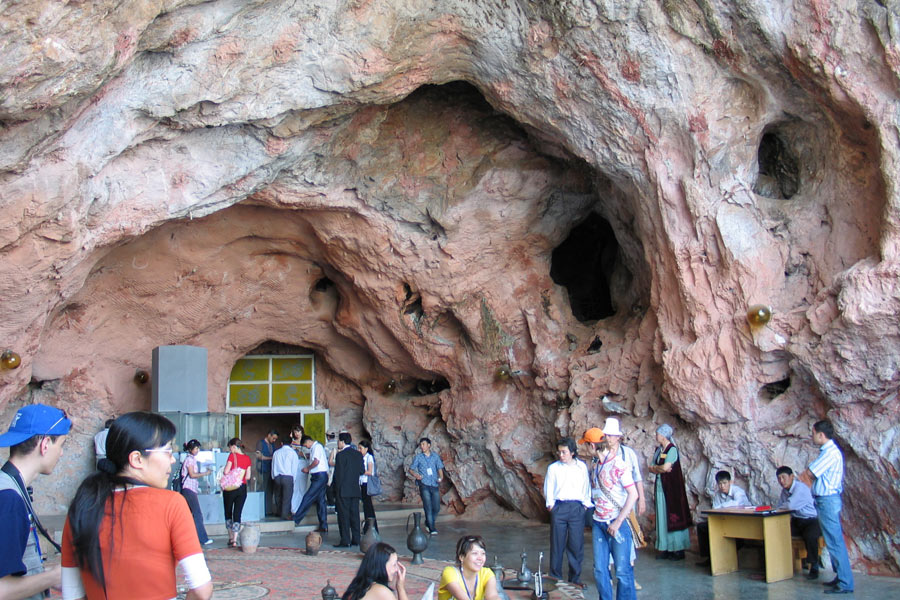 Local religious pilgrims consider a hike up Sulaiman-Too Mountain to be one of the most important things to do in Kyrgyzstan. Legends connect this mountain in Osh to many religious and historical figures, and its caves and shrines are purported to possess special powers. Climb to the top to visit Babur's Mosque, which he built in 1510 on his way from Fergana to India, where he founded the Mughal Empire. Learn the colorful history of Sulaiman-Too's spiritual sites, including its famous cave museum. Explore the two mosques and cemetery at the bottom of the mountain to get the full experience of the only UNESCO site located entirely in Kyrgyzstan.
10. Experience the World Nomad Games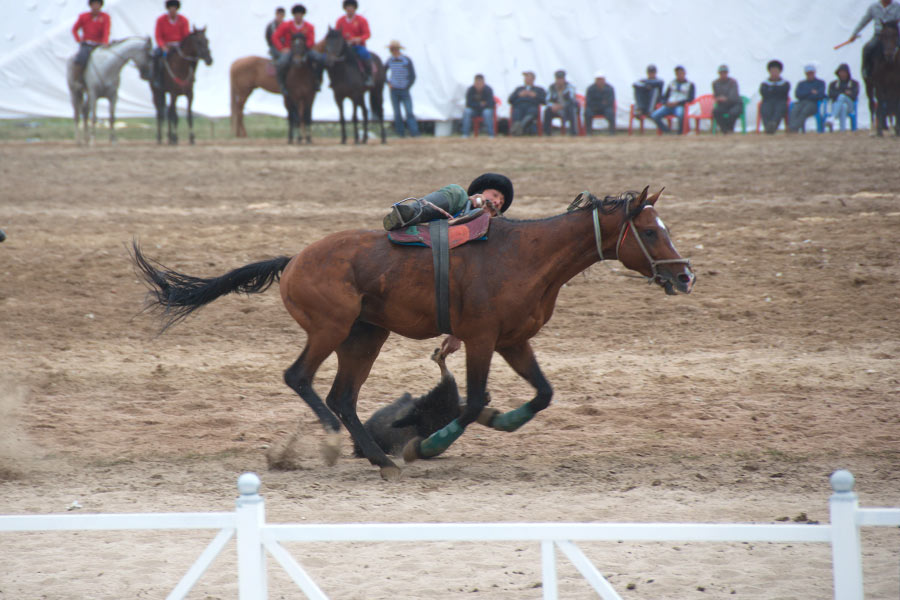 There's no better way to participate in the richness of nomadic culture than with a visit to the World Nomad Games, a unique event which is not to be missed! The games are only held every two years, but it is well worth planning your trip around their rowdy activities. Athletes come from around the world to participate in traditional sports like archery, wrestling, horse racing and even intellectual games. Cheer for your favorite team in kok-boru, a competition that features two teams of men on horseback who vie to score points by landing a dead sheep in a goal. For those who aren't fans of sports involving carcasses, there are cultural concerts, fashion shows, cooking competitions, craft exhibits and souvenirs stands to keep you well occupied. From daring athletes to warm hospitality to expert artisans, World Nomad Games showcase the best that Kyrgyzstan has to offer.