Russian Theater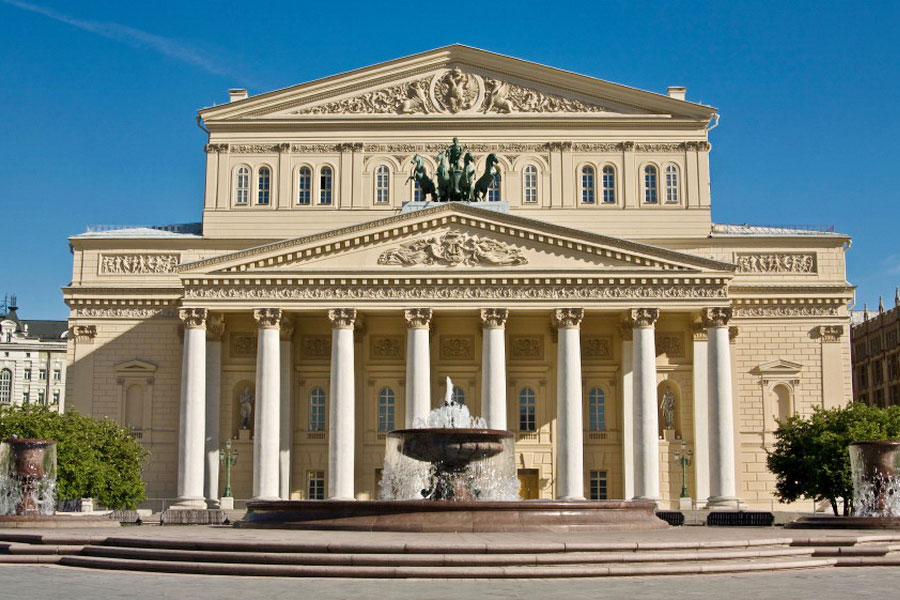 Russian theatre has a long and colourful history. Although the concept of "theatre" did not exist in the culture until the 17th century, audiences had long been entertained by traveling performers and royal jesters. As theatre and later ballet took shape under the sponsorship of royal families, Russian theatre culture began to leave its mark on the international scene. Even under Soviet rule local playwrights and choreographers found expression on the stage, and today this rich heritage continues to develop in theatres around the country.
Jesters and Folk Artists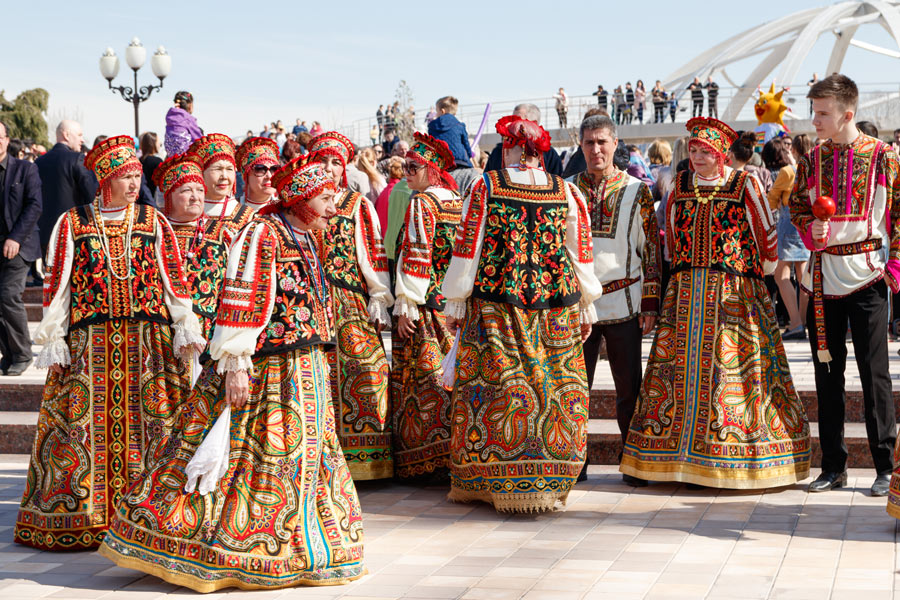 One of the earliest roots of theatre in Russia is found in an old Slavic tradition in which people would sometimes change their clothes during the Christmas, Maslenitsa and Ivan Kupala holidays to confuse or scare away evil spirits. Many folk rituals in medieval Russia also included entertaining performances from musicians, acrobats, jesters, mummers and singers. Creative bands of artists known as "squads of merrymen" would travel around performing for curious audiences.
The most popular entertainment genre at the time was folk comedy. Boyars and princes, royals and government officials including Tsar Mikhail Fedorovich, Dmitry Pozharsky and Ivan Shuysky hired talented folk jesters to permanently live and work in their homes. The hired performers acted as court jesters, entertaining the nobles and their guests.
In contrast, wandering jesters lived off donations, mostly of food, from spectators. They provided standard comedy at every village holiday or fair, their improvisations often a prelude to further festivities and fun. Comedy puppet shows performed by the jesters were likewise very popular, particularly the characters of a bear and a goat holding wooden spoons. The puppet performances were accompanied by folk songs and the telling of well-known fairy tales.
But not everyone was pleased with the performers, for their antics often contradicted the Russian traditional way of life. The Orthodox Church eventually condemned the wearing of short clothes and masks and proceeded to persecute many of the folk artists. In the mid-17th century wandering jesters began to abandon their occupation, with many turning instead to music.
Yet it was just a matter of time before established theatre would fill the void left by the abolishment of impromptu folk performances.
Theatrical Art in the Russian Empire
Russian theatre acquired a professional face during the 17th-century reign of Tsar Alexei Mikhailovich, when an imperial theatre was founded by a Lutheran pastor named Gregory. By degree of the tsar, Gregory recruited a group of talented artists and began to teach them short comedies. Many residents of a nearby German settlement were hired for the performances, which were accompanied by instrumental music. For the first time in Russian history props were used for performances in which a linear, cohesive plot was portrayed. The artists sang and danced as they enacted various scenes, and theatre in Russia began to be perceived as a mirror which reflected modern life.
The imperial theaters were funded by the royal court. Foreigners in particular were invited to join the troupes, and as a result many of the props and theatrical elements were borrowed from the Western stage.
The success of this new style of performance art soon prompted the birth of other types of theater:
School theatres: The first school theatre was formed at the Slavic-Greek-Latin Academy. It was known to stage holiday performances involving the entire school body, with the teachers writing the scripts and the students performing on stage.
Serf theatres: These performances became a unique phenomenon of Russian culture. Some noble families opened their own private theatres in which serfs, including women, performed. Praskovya Zhemchugova-Kovaleva was a serf actress who, after receiving her freedom, left the popular Sheremetyev Theatre, married Count Nikolai Sheremetyev and became a countess.
Public theatre: In 1702 Peter I ordered the creation of a public playhouse, so a comedy theatre was built for him on Red Square in Moscow. It was not long before professional and amateur troupes alike began to form in all regions of Russia.
With the official promotion of theatre came other notable developments. In the latter half of the 18th century large audiences first began attending theatrical performances, which by this time had become an integral part of Russian culture.
Russian Ballet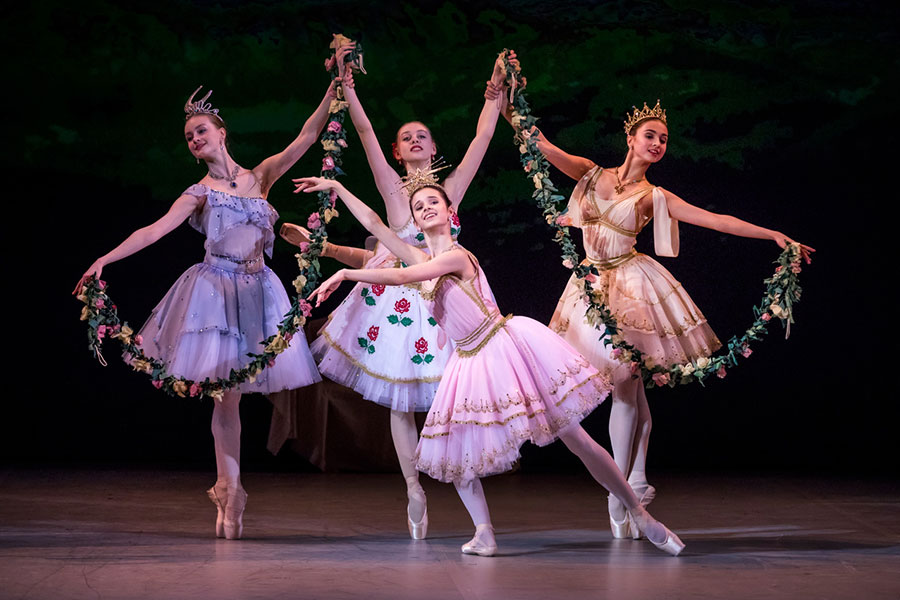 Russian ballet is now extolled around the world, as evidenced by the many international performances which typically sell out months in advance. Yet when ballet first arrived to Russia, it was given scant attention save short routines during the intermissions of opera and drama performances.
The reforms of Peter I prompted the creation of theatrical schools where dance lessons, including ballet, were introduced into the curriculum of noble educational institutions. At the same time, foreign teachers and dance groups began to receive invitations to visit the country. Yet the real turning point was the establishment of a Russian ballet troupe by Empress Elizabeth Petrovna in 1741. With each passing year ballet was gaining popularity and the dancers were honing their skills.
At the beginning of the 19th century, ballet reached its highest level yet in Russian theatrical art: It was well-funded by the state, the Moscow and St. Petersburg theaters which hosted the performances were well equipped and the expressive dances and noted grace of Russian ballerinas was truly admirable. Foreign choreographers such as Charles Didelot, Marius Petipa and Arthur Saint-Leon contributed to the formation of the Russian ballet school, whose large and talented dance troupe soon became highly regarded in 19th-century Europe. Consequently the best European choreographers began relocating to Moscow and St. Petersburg.
Russian ballet experienced another revival thanks to the musical genius of Pyotr Ilyich Tchaikovsky's Swan Lake, which revolutionized the very concept of ballet. Prior to Tchaikovsky it was believed that music was not central to ballet and only served to accompany the dances. Yet his compositions for Swan Lake were on par with opera and symphonic music and thus changed producers' entire approach to ballet performances. If earlier the melody was adjusted to the dance, now the dance depended on the melody.
The next development in Russian ballet was ushered in by choreographer Alexander Gorsky, who disregarded the archaic pantomime then used in dance in favor of methods of modern directing. Gorsky also left his mark by placing greater importance on stage design, realism and quality of scenery.
It was choreographer Mikhail Fokine who suggested revising the structure of ballet performances. He believed that for each performance a unique set of dance moves and scripts were needed which would reflect the theme, era and musical accompaniment of that particular piece. Fokine went down in history as a reformer of the Russian ballet school, considering each performance to be a separate, freestanding work.
Following the 1917 Russian Revolution many famous dancers and choreographers joined artists of every kind in emigrating from Russia, yet even this did not stop the development of ballet in the young Soviet state. The new government faced the difficult task of turning high-society ballet art into performances which could be understood and appreciated by the common people. The so-called dramatic ballet, in which the content of famous works was conveyed using pantomime and dance, was thus conceived. In the late 1950s and 1960s, choreographic miniatures, one-act ballets and ballet symphonies were revived. The following decade many independent ballet companies emerged, including studios for contemporary ballet and freestyle choreography.
Theatre in the USSR
While the Bolsheviks who came to power in 1917 were in no hurry to abandon theatrical art, the repertoire was completely revised. The Soviet government focused on the propaganda of collectivism and supported the development of art in this direction, with some genres removed and new ones added. The heroes in the stories were "ordinary Soviet people", the proletarians, while alcoholics, truants and other anti-Soviet figures were portrayed with much satire in the role of antagonist. Across the country new theatrical groups were formed and additional theaters were built. Troupes toured the country and even traveled to its outer frontiers, and it was in this setting that the concept of open-air collective performances was born.
Gradually, albeit through the prism of propaganda, the theme of human destiny was brought to the fore on stage in conjunction with in-depth character formation and representation of real-life events. Satire and comedy remained popular, and the most famous productions in this genre were by a director-producer named Vsevolod Meyerhold. By adding humor and satire to classical works, Meyerhold turned them into spectacular performances relevant to his audience. He soon became known for his propaganda performances which always sold out quickly. Although his productions sometimes lost the depth and drama of the original classic, as happened with his play based on Alexander Ostrovsky's "The Forest", audiences never failed to accept his satirical interpretation with much enthusiasm.
At Moscow Art Theater, created by Konstantin Stanislavsky and Vladimir Nemirovich-Danchenko in 1898, performances which grappled with spiritual experiences were often staged. Stanislavsky himself made a huge contribution to the development of theatrical art with his unique approach to the actor's portrayal of image, believing it important to combine the inner world and behavior of the actor with the image of a hero. Ostrovsky's comedy Hot Heart, which was staged around the same time as Meyerhold's The Forest, included vivid portrayals of the main characters and set the bar for staging classics in Soviet theatre for decades to come.
After Stalin came to power the theatre began to ridicule everything related to the West, but it was forbidden to parody USSR officials and party workers. Yet the Khrushchev Thaw in the 1960s again paved the way for new theatrical directions. Taganka Theater, created under the direction of Yuri Lyubimov, abandoned performances of social realism in favor of poetic and arial performances. The theatre became famous not just in Moscow but throughout the Soviet Union, although officially it was classified as a "low-grade" theatre where only amateur groups would perform.
At the same time, the first permanent theatre in the world created for the deaf and mute opened in Moscow. The characters' speech and feelings were conveyed through pantomime, gestures, plasticity and dance. There was also a simultaneous dubbing of each performance by an announcer.
Centralized Soviet power gathered the most talented artists, including actors and directors, in Moscow and Leningrad (now St. Petersburg). This decision left provincial theaters nearly empty and created a colossal chasm in the quality of productions between urban and rural settings. Furthermore, this move allowed the creative intelligentsia to be carefully monitored so as to prevent negative portrayals of Soviet power and "Western" sentiments from creeping into their work. Many playwrights produced their best works in secret and tried to break through the Iron Curtain via emigration. It was not without reason that during perestroika many prominent cultural figures fled the country.
Theatrical Culture of Modern Russia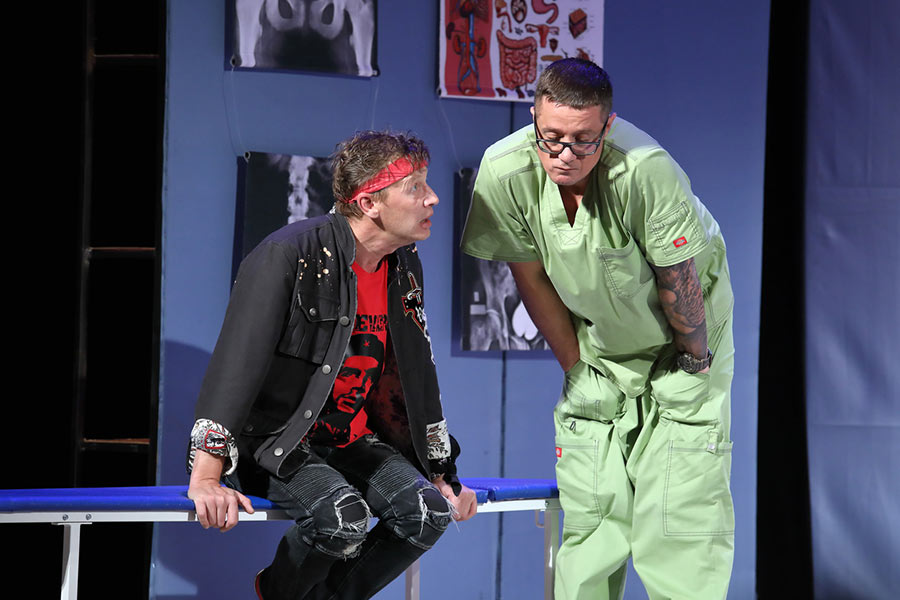 The collapse of the Soviet Union affected every aspect of Russian culture. In the post-independent years many provincial theaters were closed due to lack of funding, while a migration of people within the country and emigration beyond its borders drained the pool of talented artists and playwrights.
Yet in time modern Russian theatre again took shape, with several new emphases:
Classic performances, held at famous theaters such as Bolshoi Drama Theatre in St. Petersburg;
Contemporary performances which successfully experiment with unusual forms of theatrical art, as seen at Globus Theatre in Novosibirsk;
Documentary productions such as those staged in Moscow's Teatr.doc;
Comedy theatre including Moscow's cutting-edge Quartet I Theater, which has also released several films;
Musicals, a genre which rose to popularity in Russia in the early 2000s;
Opera, which is now staged at Mariinsky Theatre in St. Petersburg, Bolshoi Theatre in Moscow and Moscow Academic Musical Theater.
Travelers visiting Moscow are drawn to performances at Sovremennik Theater, Chekhov Moscow Art Theater, Lenkom Theater, Russian Academic Youth Theatre (RAMT), Oleg Tabakov Studio Theatre and Satyricon Theater.
In St. Petersburg, the cultural capital of Russia, the aforementioned Bolshoi Drama Theater, Alexandrinsky Theatre, Lensovet Theatre and Maly Drama-Theater of Europe are all popular.