Russian Musiс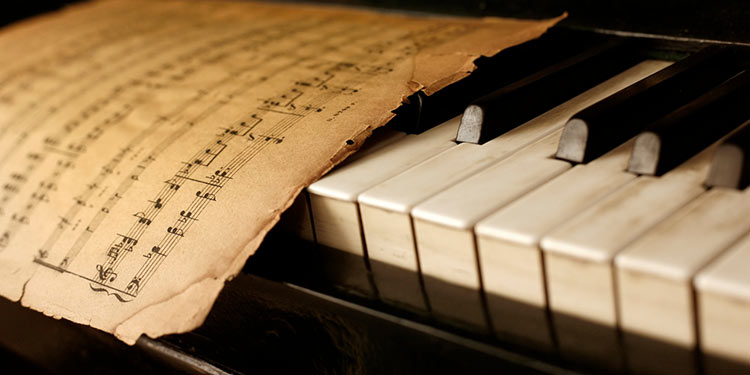 History of Russian Music
With the adoption of Christianity came liturgical singing. The church issued special handwritten books with songs and anthems in honor of local saints. Along with the church there was secular canticle. Solemn public ceremonies, high societal processions were at all times held with participation of musicians. Fanfare greeted the princes and their soldiers after military campaigns. In many courts of princes there were professional musicians. The feasts of dukes and their guards were accompanied by singing, dancing, playing musical instruments. The Primary Chronicle contains the description of skomorokhs who played trumpets, gusli, sopelkas and tamburines. Skomorokhs were the first ancient actors who could be musicians, dancers, storytellers, actors and acrobats.
Russian Classical Music
The period of Russian classical music thriving was in the first half of the 19th century and is connected with Mikhail Ivanovich Glinka (1804-1857) who is considered the first Russian composer of world significance. Glinka is seen as the founder of Russian classical music. His opera "Life for the Tsar" and "Ruslan and Lyudmila" determined the further development of opera. A distinctive feature of the composer's creative approach was the use of the motives of Russian folklore and folk music. More...
Glinka's tradition was further developed by such composers as Mussorgsky, Borodin, Rimsky-Korsakov. Very often composers turned to Russian history and folklore: «Boris Godunov», «Khovanshchina» (Mussorgsky); «Prince Igor» (Borodin); «Snow Maiden», «Pskovityanka», «The Golden Cockerel» (Rimsky-Korsakov).
The greatest composer in the history of Russian and world's music was Pyotr Ilyich Tchaikovsky, the creator of best operas («Eugene Onegin» 1878, «Mazepa» 1883, «The Queen of Spades» 1890, «Yolanta» 1891), ballets («Swan Lake» 1876, «Sleeping Beauty» 1889, «The Nutcracker» 1892), symphonic and chamber music pieces. More...
At the turn of the century, Russian music was enriched by new works of talented composers and performers. The author of monumental symphonic works and ballets was A. Glazunov. One of the founders of the modern musical language of contemporary symphonic music is considered to be a composer and pianist Alexander N. Scriabin. Very peculiar and original was the music and performance art of Rakhmaninov, a distinguished composer, pianist and conductor.
An integral part of the development of musical culture and its direct consequence was the world's fame of Russian masters of musical theater - opera and ballet. Petersburg Mariinsky Theater and the Bolshoi Theater in Moscow occupied the leading positions among musical theaters. The names of the famous opera bass Fyodor Chaliapin, the ballerina Anna Pavlova were widely known both in Russia and abroad.