Traditional Uzbek Music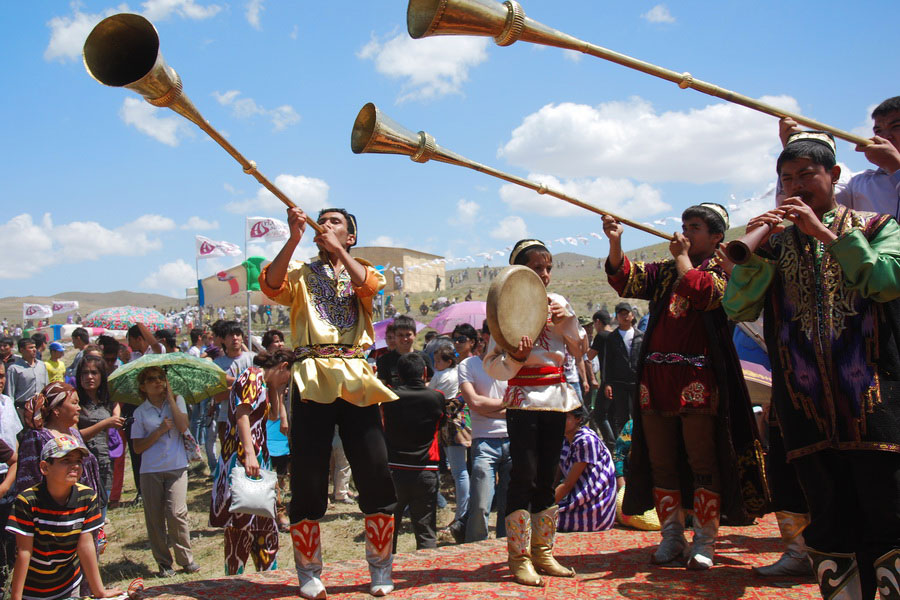 Music connects the cultures of the world and is a window into the ethos of any country. Likewise, Uzbek music is one of the keys to understanding Uzbek culture.
Traditional Uzbek music has ancient origins; during archeological excavations in Samarkand and Termez, frescoes depicting musical instruments similar to modern string and wind instruments of Uzbekistan were discovered. Traditional musical works were often centered on folklore or built around the poems by famous Uzbek poets such as Alisher Navoi, Jami, Mukimi and others—cultural connections and traditions truly run deep.
UNESCO even included Shashmaqam, a unique genre of music from Uzbekistan and Tajikistan, on its list of Masterpieces of Oral and Intangible Cultural Heritage of Mankind. Shashmaqam translates as six maqom or "modes". Each of the six modes has its own order, rhythm, and value, and the result is a uniquely Uzbek sound. This style of music is performed by a group of singers and musicians and uses the traditional stringed dutar, gijak, and tanbur as well as the doira (drum) as instruments. Shashmaqam schools can be found around Uzbekistan and Tajikistan.
Uzbek folk music more generally is often associated with dutar and bakhshi. Dutar is a simple instrument with two silk strings and bakhshi is a musician playing this instrument while singing folk songs. Uzbek festive music is performed on a karnay (wind instrument), surnay (flute) and doira, the sounds of which can be heard for hundreds of meters, inviting locals and tourists alike to join in the celebration.
In the 19th-20th centuries, after Uzbekistan became part of the Russian Empire and Soviet Union, a school devoted to classical music opened in Uzbekistan. Uzbek folk motifs permeated the classical music creating a unique, Eastern flavor. After independence, Uzbek pop music came about in a similar way, and native genres saw a revival.
In Uzbekistan today, guests can hear modern Uzbek pop music, folk music, Uzbek neoclassicism, as well as shashmaqam and lazgi. Live music is heard during holiday festivals, weddings, at the Tashkent Conservatory, and at folklore shows like the one at Nadir Divan-Begi Madrasa. Additionally, there is a bi-annual music festival in Samarkand called "Sharq Taronalari". Here, the national music from countries around the world is performed.