Tashkent Metro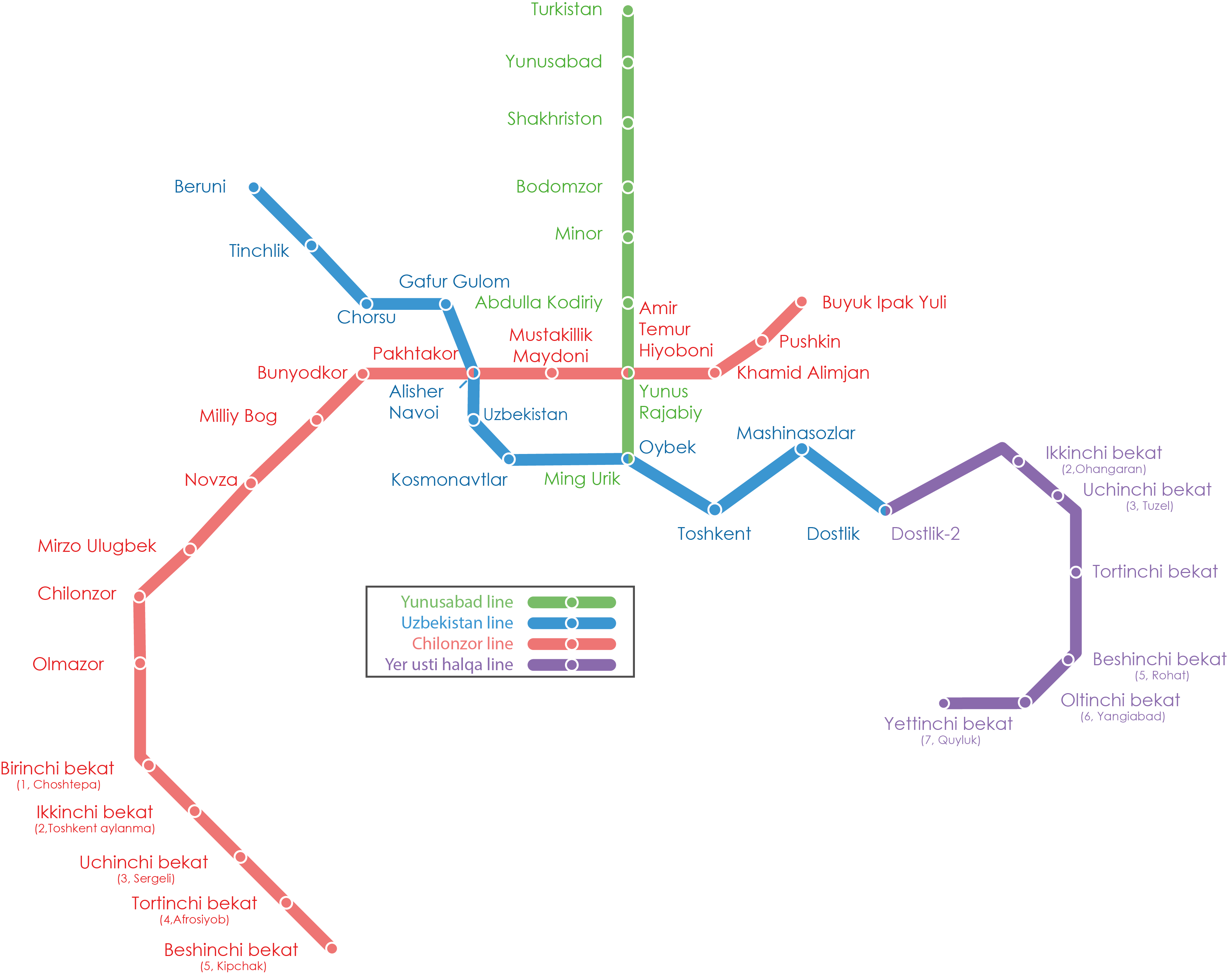 Today Tashkent is the modern capital of Uzbekistan, which practically has not preserved ancient landmarks as opposed to Samarkand, Khiva and Bukhara. But it has its own sights. One of them is the Tashkent Metro, the first underground transport in Central Asia.
Construction of the Tashkent metro began two years later after the destructive earthquake in 1966. Also the increase of population in the capital caused to the construction of rapid and comfortable public transport system. First line of metro opened in 1977 in honor of 60th anniversary of the USSR and connected the most populous district Chilanzar with the center of the city.
Construction of Tashkent subway went on and three years later this line was extended. Later the second line was put into operation and has expanded till 1991. Third line of metro opened in 2001, its construction is not finished yet. By project it should connect the center of the city with other populous district Yunusobod. Today the Tashkent metro has 29 stations.
Each station has its own unique architectural features: marble, granite, glass, smalt, art ceramics, carved alabaster, ganch and other decorations. Lighting is also interesting and amazing: in some stations it creates the atmosphere of holiday ballroom, in others it makes you feel in mysterious catacombs. Each station is the separate place of interest.
It is important to keep in mind that the Tashkent Metro is a strategically important object, and so more attention is paid to matters of safety. As such, until June 1st, 2018, photography and filming were banned in the Metro. Now, anyone who wishes can take pictures in the Tashkent Metro. And the last, the air-conditioning system of metro always protect passengers from summer heat and winter cold. So this underground travel will give you enjoyment.