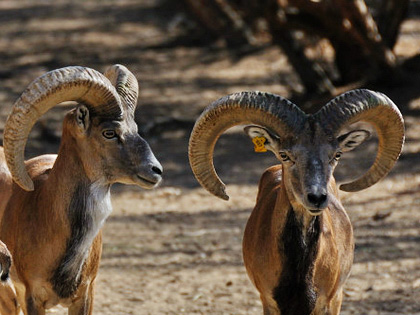 Duration: 2-2.5 h.
The best time for the tour:
In the morning: from 07:00 to 09:00 (spring & autumn – from 08:00 to 10:00)
In the evening: from 17:00 to 19:00 (spring & autumn – from 16:00 to 18:00)
During the excursion in Ecocenter "Jeyran" ("Persian gazelle") you will have a unique opportunity to get closer to the wild nature of Uzbekistan. Many inhabitants of the eco center are listed in the Red Book: Persian gazelle, Przevalsky's horses, kulans and Bukhara argali, white-tailed eagles and fish-hawks, desert monitor lizards, and Brandt's hedgehogs. You will visit open-air cages and enjoy the walk in the deserted area to salty lakes to watch their inhabitants in the pure nature.
Tour itinerary:
Day 1: Bukhara – Open-air cage complex – Lakes
Transfer from Bukhara to Ecocentre "Jeyran" (42 km., 40-45 min.). Tour in the open-air cage complex of the ecocenter. You will learn about the mission of the complex and its inhabitants. Many species are on the verge of extinction and included in the Red Book.
Continue the tour on the vast territory of the ecocentre. Walk through the sandy desert (1250 m.) to salty lakes. On the way, you will see the black saxaul, astragals and other desert flora. The area is home to desert lacertas and monitor lizards, Central Asian tortoises, kulans, Persian gazelles and Przevalsky's horses.
Visit the lakes complex that has four small lakes: Small saline, Beautiful, Duck and Big saline. All four lakes have different salinity and depth level. On the Small saline lake, you will see the watering point, which attracts black-bellied sandgrouses, kulans, Persian gazelles and Przevalsky's horses.
Banks of the Small saline and Duck lakes are favourite nest area of white-tailed lapwings, stilts and little ringed plovers. You might meet residents of the lakes: kingfishers, duck hawks, bald-coots, ducks, gannets and herons. Moreover, here you may even notice badgers, nutrias and muskrats.
Transfer to Bukhara. End of the tour.
Price includes:
Transfer: Bukhara – ecocentre – Bukhara;
A tour with an ecocentre guide;
Entrance fees.