Armavir Landmarks, Armenia
Echmiadzin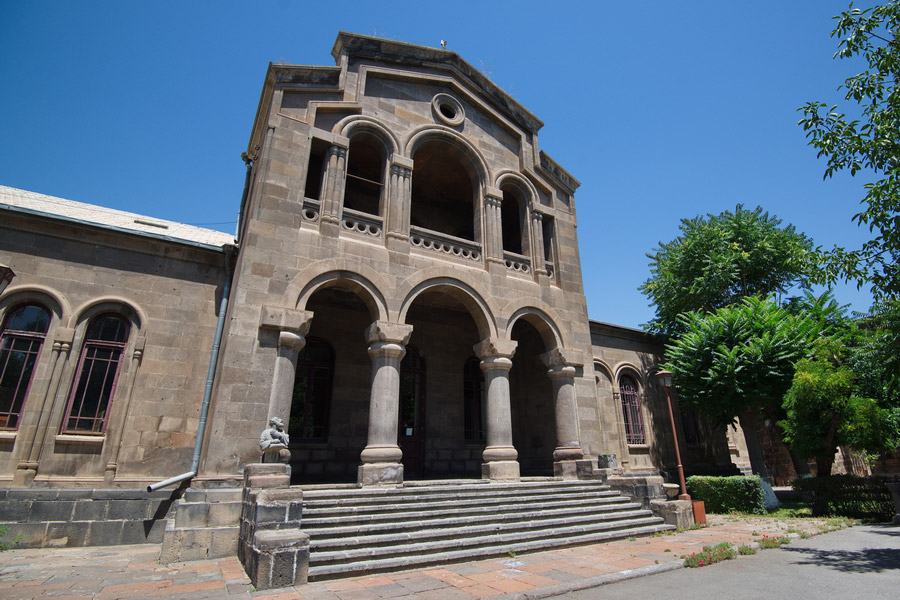 Echmiadzin is a separate city which even was one of the capitals of Armenia in the 2 nd – 4 th centuries. In antiquity the site was occupied by the village of Vardkesavan.
St. Echmiadzin Cathedral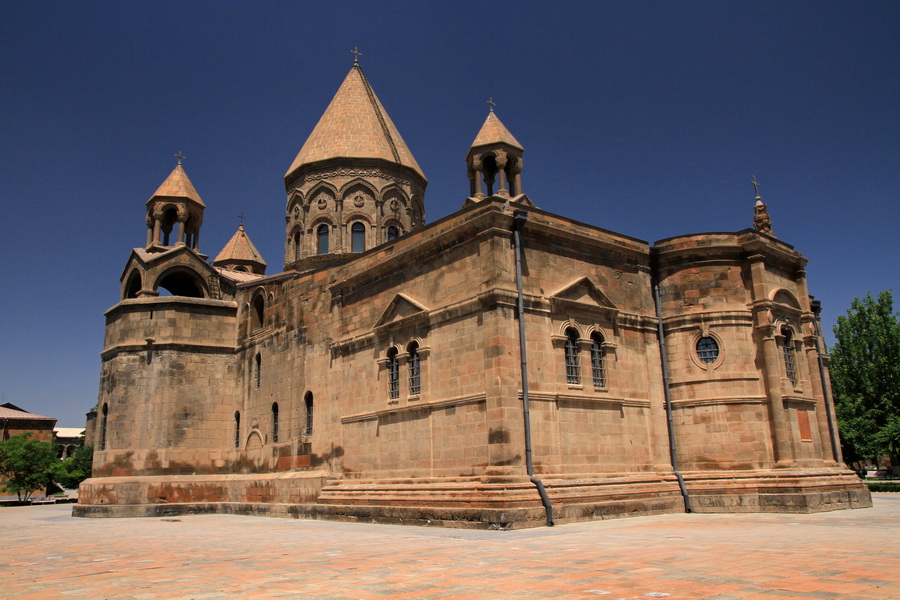 One of the main Armavir landmarks is the Cathedral — the most ancient Christian temple of Armenia , one of the first in entire Christian world. The first stone of the temple, as the legend goes, was laid in 30 by the first Catholicos of Armenian Church.
Museum of Echmiadzin
For the purpose of storing the relics and gifts to Armenian Church three more buildings were added to the cathedral in 1869. They are used as the temple's museum which was open in 1955.
Echmiadzin Monastery
The complex of Echmiadzin Monastery comprises the refectory (17 th century), the hotel (18 th century), the residence of Catholicos (1738-1741), the school (1813), the stone reservoir (1846) and other structures.
Residence of the Patriarch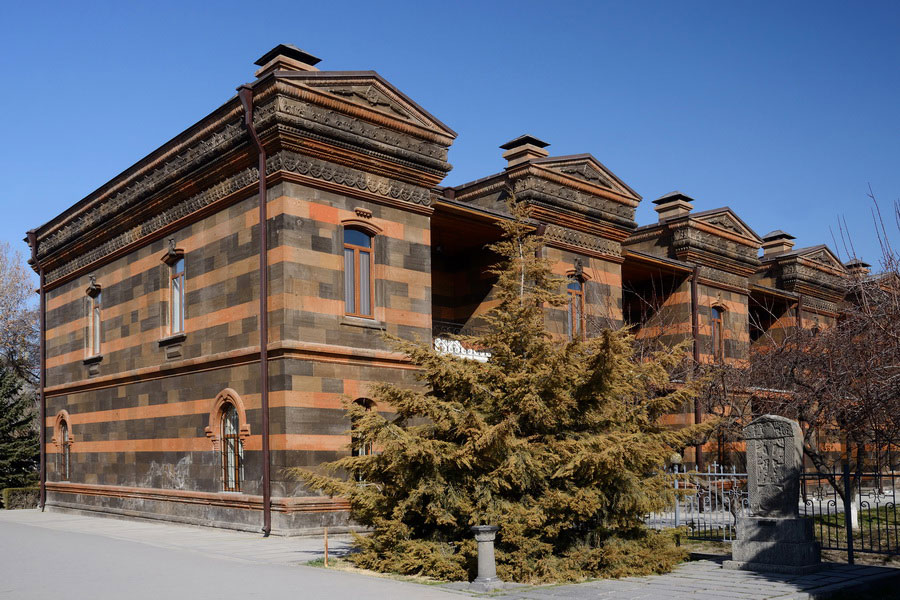 The residence of the head of the Armenian Apostolic Church is in the court yard of the complex.
Theological Academy of St. Echmiadzin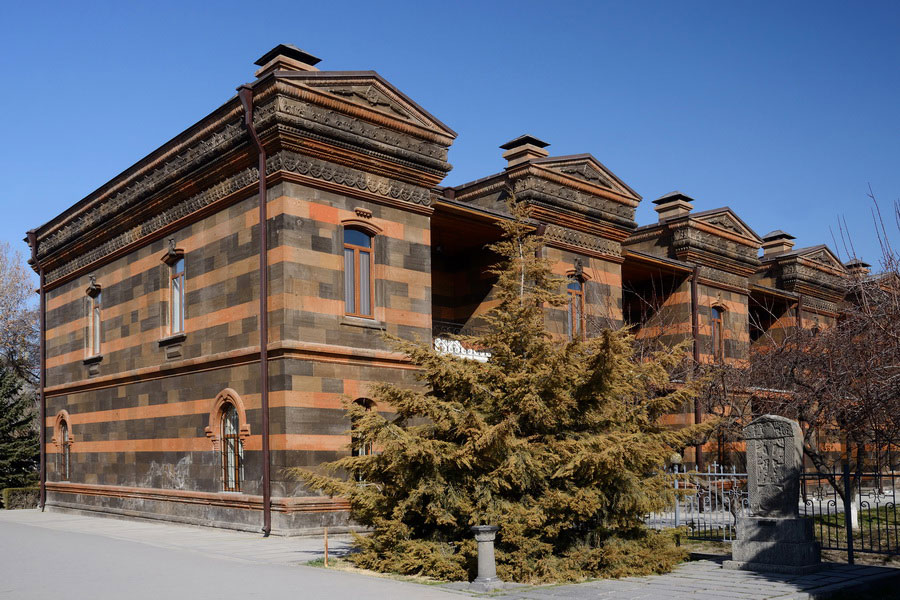 On the territory of the monastic complex there is the Theological Academy of St. Echmiadzin.
St. Ripsime Temple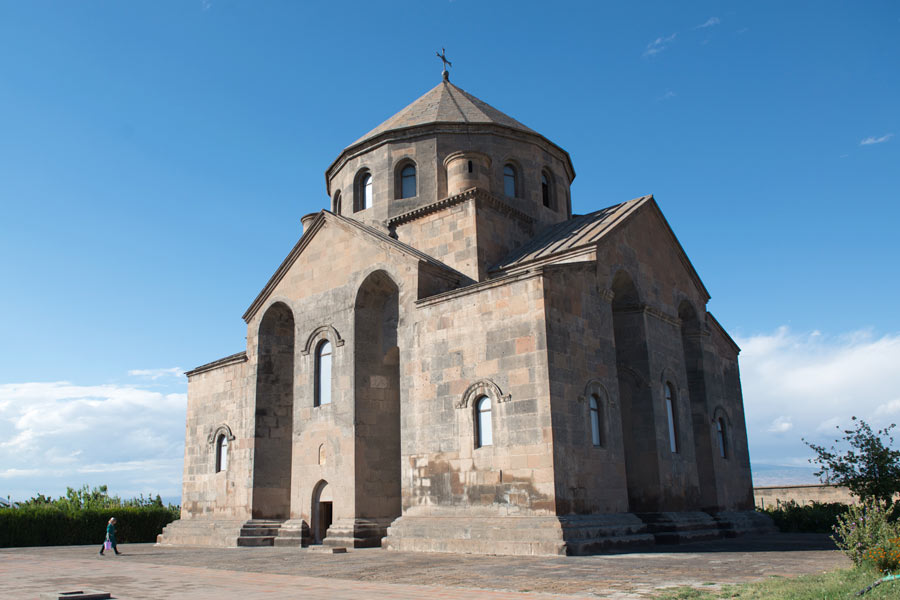 Echmiadzin boasts by three more ancient monuments: St. Gayane Temple, St. Ripsime Temple and St. Shogakat Temple. According to the legend these temples were erected in the honor of the martyrs - the first Christian women who escaped from prosecutions of the Roman Emperor.
St. Gayane Temple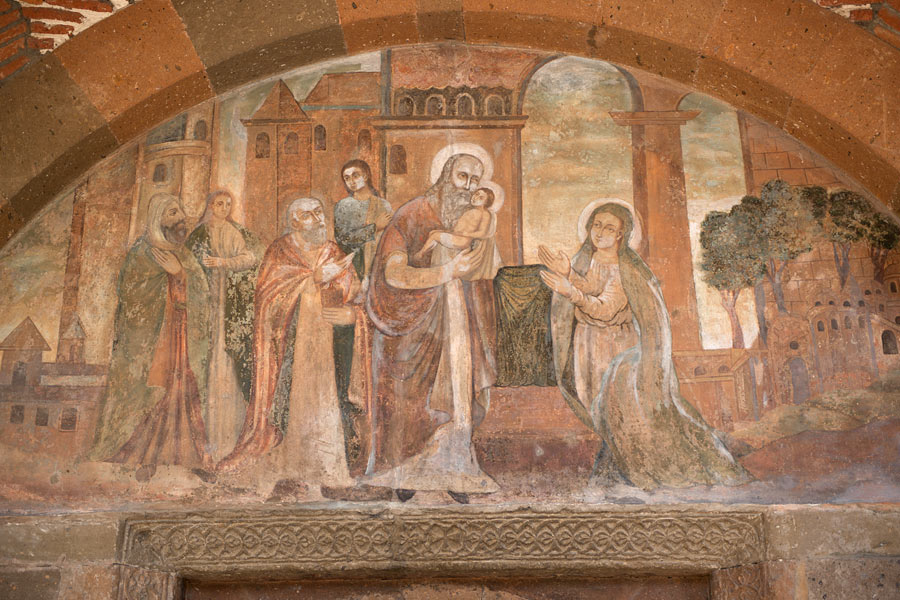 Ancient St. Gayane occupies an important place in the list of sights of Armavir. The Temple was built a little later than St. Ripsime's. The temple was erected in 630 on the site of the 4 th - century chapel and to this day is one of the best monuments of Armenian architecture. This is a harmonious laconic and strict building.
St. Shogakat Temple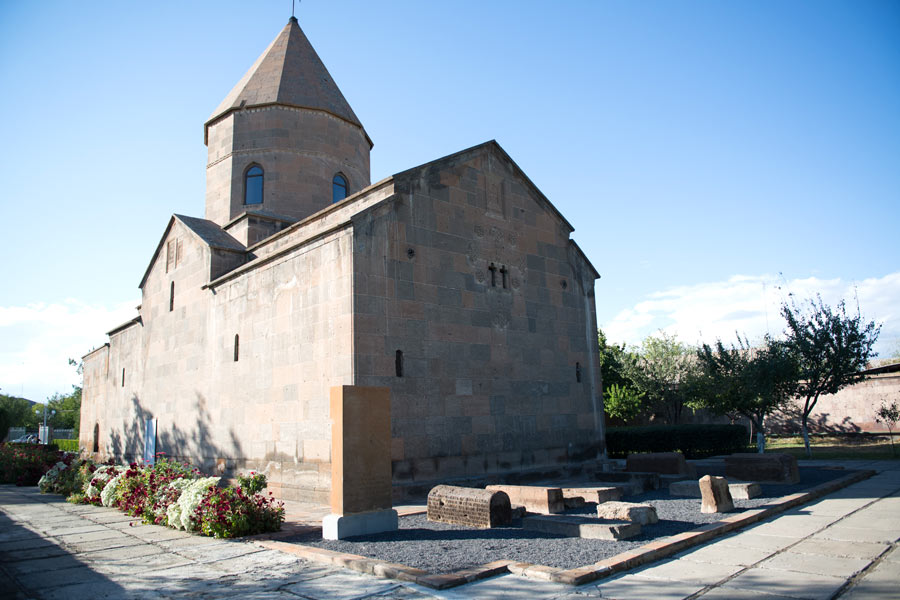 This temple was constructed in 1694 on the site place of the 4 th – century chapel. Its original architecture is known under the name of "domed hall".
Zvartnots Temple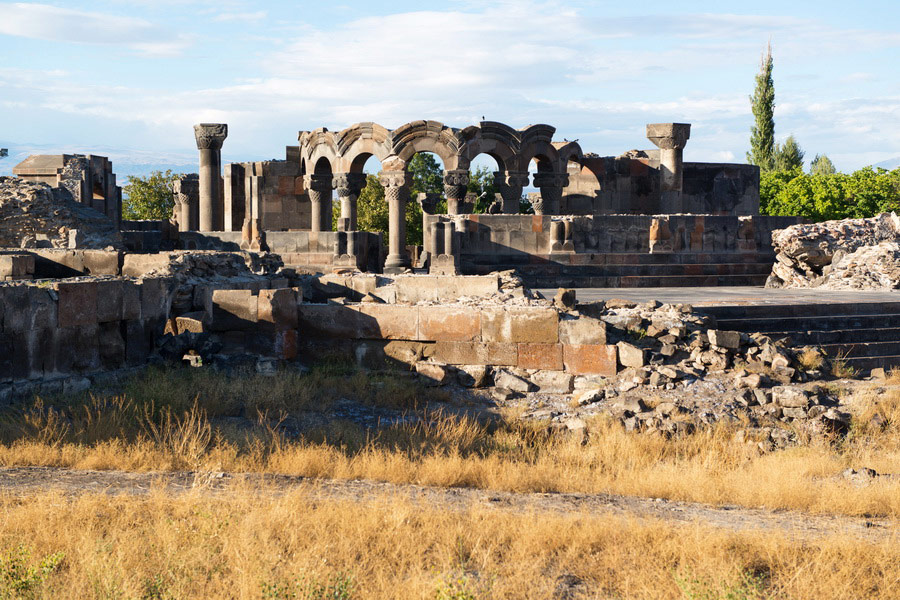 Located 5 km from Echmiadzin is one of the brightest landmarks of medieval Armenian architecture – the magnificent Zvartnots Temple constructed in the 7 th century.
Sardarapat
Sardarapat is the architectural and sculptural complex located 10 km from Armavir. It was established in 1968 in commemoration of the victory of Armenians over Turkish aggressors in 1918. In 1918 the Turkish army intruded Ararat valley, occupied the village of Sardarapat and approached Yerevan.