The Harvest Moon Festival - Zhongqiu
The Harvest Moon Festival - celebration of unity between man and nature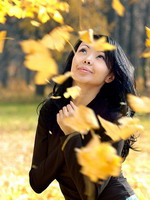 Zhongqiu is one of the traditional festivals in China, which is observed annually on the 15th day of the eighth month of the lunar calendar. People also called it Moon and Harvest Festival.
Traditionally, Zhongqiu is celebrated in the middle of autumn. During the three days that are considered public holidays, the Chinese go on visits, meet relatives and attend festive events. Special food of this festival is moon cakes with lotus and sesame seeds, which have their own history.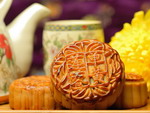 In the XIII century China, like many other countries in Asia, was attacked by the Mongols. In a short time, many territories of China were seized by the Mongolian troops. The Chinese were not able to call openly for resistance and struggle for independence, so all important messages were baked in such cakes.
The Harvest Moon Festival is a celebration of unity between man and nature. One of the main traditions of this holiday is the union of two hearts in love. Lovers read poetry to each other and give flowers. The Chinese believe that holding a wedding ceremony on Zhongqiu holiday can bring happiness for a lifetime.