Orthodox Christmas in Georgia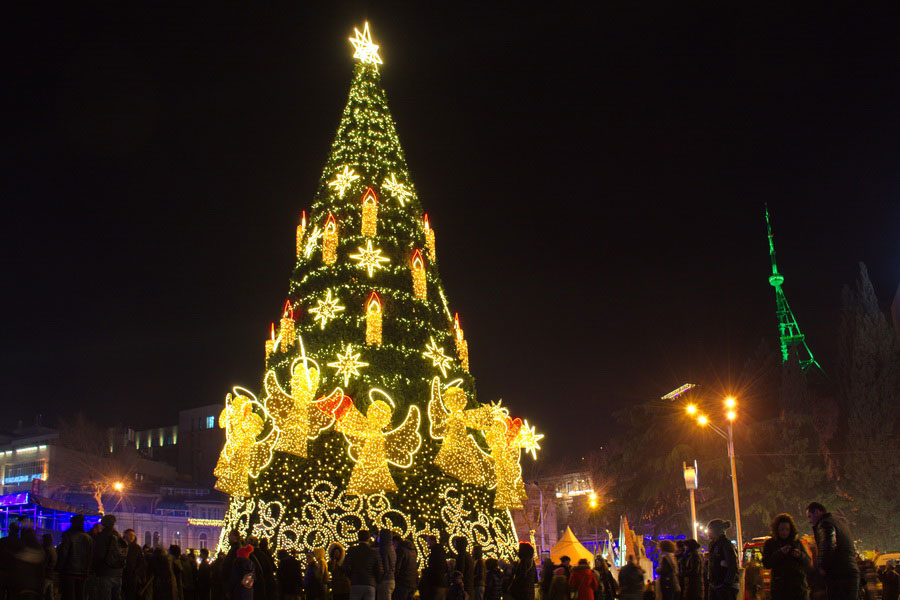 January 7
As members of the Orthodox Church, Georgians honor the birth of Jesus according to the Julian calendar, and as such Orthodox Christmas in Georgia falls on January 7th. On Christmas Eve, every church holds a holiday liturgy. The most prestigious mass takes place in Holy Trinity Cathedral in Tbilisi and is led by the head of the Georgian Orthodox Church, the Catholicos-Patriarch.
An important Christmas tradition in the country of Georgia is Alilo, a joyful, colorful parade which marches across almost every town. Participants carry icons, Georgian flags and crosses while singing Christmas carols. Priests bless the crowd with holy water, and some people wear Bible-related costumes. Anyone is welcome to join in the march, and many bring gifts and donations for orphanages, nursing homes and prisons. In Tbilisi, the parade walks along Rustaveli Street and ends at Holy Trinity Cathedral. 
Once the parade is over, people return home or visit their friends and relatives. In the evening, they light candles and put them in their windows as a symbol of the birth of Jesus. Most Georgian homes are decorated with chichilaki, a Georgian version of the Christmas tree. The Georgian Christmas tree is made from dried hazelnut or walnut branches which are shaved into long, curly strips to form a small coniferous tree. The Georgians believe chichilaki resembles the famous beard of St. Basil the Great, an orthodox version of Santa Claus. Chichilaki are adorned with fruit and sweets and remain in homes until the Orthodox Epiphany on January 19, when the trees are ceremonially burned to symbolize the passing of the previous year's troubles.