Korgalzhyn Nature Reserve, Kazakhstan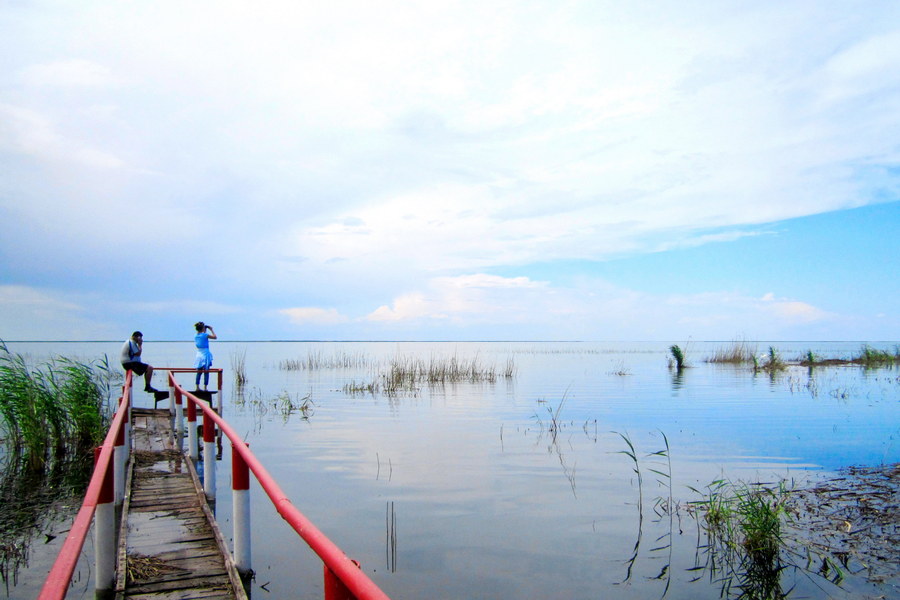 Korgalzhyn (Akmola region). Set up in 1968 for purposes of preserving the rarest ever nesting bird – pink flamingo. Indeed, the lake of Tenghiz is the northernmost nesting place of the pink flamingo. The reserve extends for some 243,700 ha of which 199,200 ha, i.e. more than one half thereof, is occupied by water table. One can encounter here 42 species of animals, 298 bird species and 331 species of plants. The number of waterfowl here is particularly impressive let alone the fact that it includes such rare species as Dalmatian pelican, flamingo and mute swan, both nesting and ecdysial.
Tenghiz-Kurgaldzhino lakes are the place that attracts immense numbers of waterfowl in periods of spring migrations, the very phenomenon that has brought world renown to the reserve. It is far from fortuitous that the place is entered in the list of UNESCO as a particularly protected landscape of swamp-and-lake areas.