Kazakhstan Tourism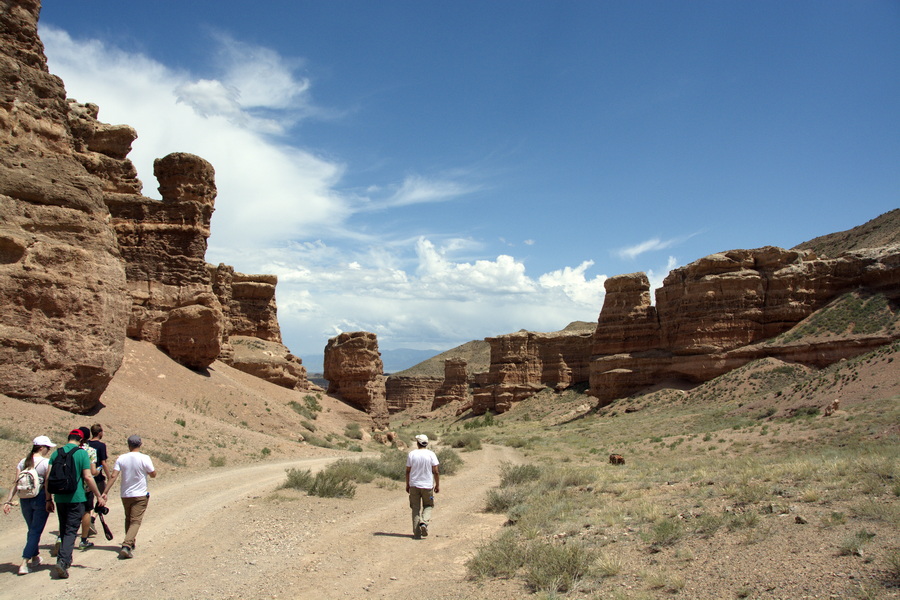 Charyn Canyon
As the ninth largest country in the world, Kazakhstan is full of plenty to explore. Much of the country is covered in vast steppe, broken by mountains, forests, lakes, and cities. The geographical size and diversity of the country, plus relatively well-developed infrastructure, means that tourism in Kazakhstan is growing and expanding. Any trip to Kazakhstan is an opportunity to explore this beautiful country and all its unexpected destinations.
It would be easy to make a trip to Kazakhstan that just stayed in the big cities. Almaty is the historical capital and the biggest city, full of tree-lined streets, cute cafes, and beautiful museums. Astana is the modern capital, where buildings were designed by international architects and the streets are wide and clean. Almaty and Astana are global cities, where it's easy to find world-class dining, accommodations, and entertainment.
Kazakhstan also has a rich culture and history, from spiritual leaders to artisans and performers. Alongside modern concert halls and international-level performers are traditional musicians, keeping alive generations of songs and poems. Applied arts are still popular for decorating houses and yurts, while museums hold some of the finest examples of workmanship by Kazakh artists.
Kazakh nomads have always lived in harmony with nature, so the many natural sights and attractions are important in Kazakhstan. From ancient days, when people were leaving drawings on the rocks in Tamgaly, to the modern day, where there are vast nature reserves across the country. Whether you want to head out on a short hike, a quick picnic, or a longer trek through the mountains or steppes, there's no shortage of beautiful places.
Baikonur is a truly unique experience - there are few places where you can see a rocket launch for yourself. Baikonur is the largest space launch facility in the world, and the only place currently launching manned flights to the International Space Station. You'll tour the facility, learn about the history of spaceflight at the museums and memorials, and then witness a rocket launch - a truly unforgettable experience.
From the openness of the steppes to the hustle of the big cities, Kazakhstan has plenty to explore. No matter what your interests are, or your reasons for visiting Kazakhstan, you'll be sure to find a tour to fit you and take you to new places beyond your imagination.
Kazakhstan Tourism Packages
Kazakhstan tourism packages are the selection of suggested tour itineraries that were put together to help you to plan your trip. Kazakhstan is a tourist friendly and safe country. You can travel independently on your own by doing your homework using travel books, information available on the internet and using our suggested tour programs on our website. You can also request Advantour to put together your Kazakhstan tourism package to save time and have an optimal itinerary to fit your requirements. We will utilize our local knowledge and experience to prepare the tailor-made private tour itinerary that will fit your schedule and interests. Our itineraries take into account feedbacks we get from our past travelers and latest developments in tourism. You can also signup to one of our escorted small group tours that have guaranteed departure dates throughout the year. These tours are very popular, allow to save money by sharing costs with other group members.
Types of Tourism
Our tour packages encompass trips of every type:
Nature Tourism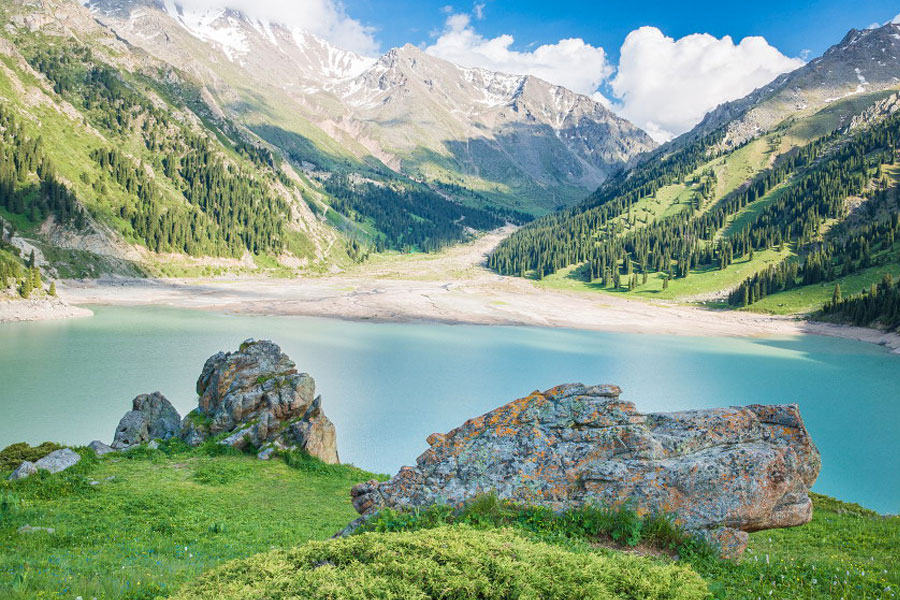 You can't mention Kazakhstan without talking about the many natural sights around the country. There are several great destinations not far from Almaty that make for great short trips, like Medeu, a skating rink nestled in a mountain valley. Saryarka, in the northern steppes, is a UNESCO World Heritage Site. Migratory birds and other endangered species, such as the Saiga antelope, live in these untouched steppes and wetlands, some of the most pristine and important in the world. And Alakol Lake, in eastern Kazakhstan, is a famous nature reserve with opportunities for hiking and relaxing. If you are an adventure seeker, check out which rivers are good for rafting in Kazakhstan. There are so many options of things to do out in nature in Kazakhstan, from hiking through the mountains to spending a night in a yurt out in the broad steppes - it's all up to you. Read more...
Historical and Cultural Tourism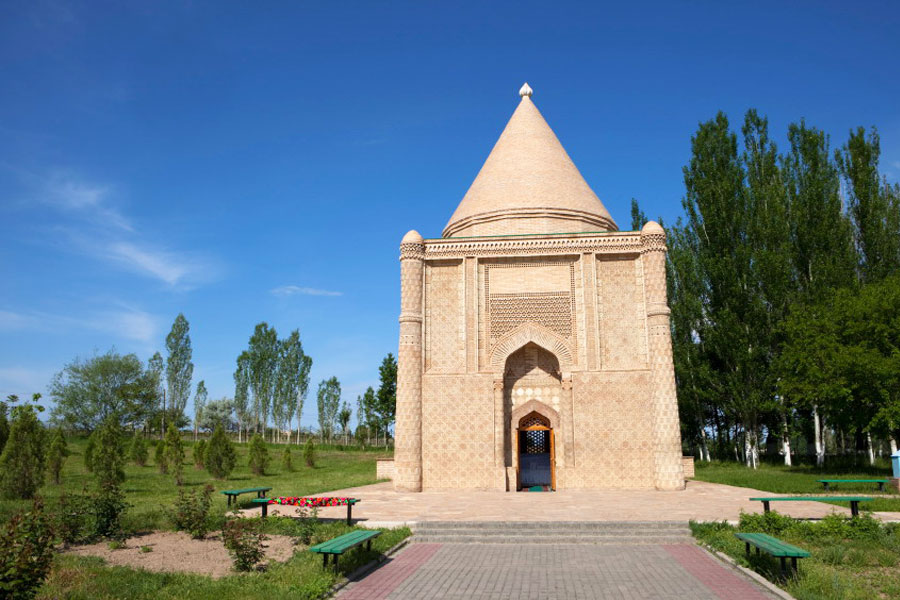 Kazakhstan was once at the center of the world, a destination for pilgrims and travelers from far and wide. Khoja Ahmed Yasawi was a famous poet and Sufi leader, memorialized by a mausoleum built by Timur in Turkestan at the end of the 14th century. His poetry and religious ideology brought people from far and wide to what is now southern Kazakhstan. His legacy lives on with akyns, improvisational poets and musicians that have written some of the most enduring works of Kazakh culture. If you spend a night in a yurt and enjoy a dinner of traditional dishes followed by a performance of a couple kuy (as songs are called in Kazakh), you'll be sure to leave with warm memories. There are also many museums that show off Kazakhstan's rich history and culture, from musical instruments to fine arts. The Kazakh Museum of Folk Musical Instruments in Almaty is full of a wide variety of instruments and beautiful exhibits showing the history and heights of music in Kazakhstan. Read more...
Urban Tourism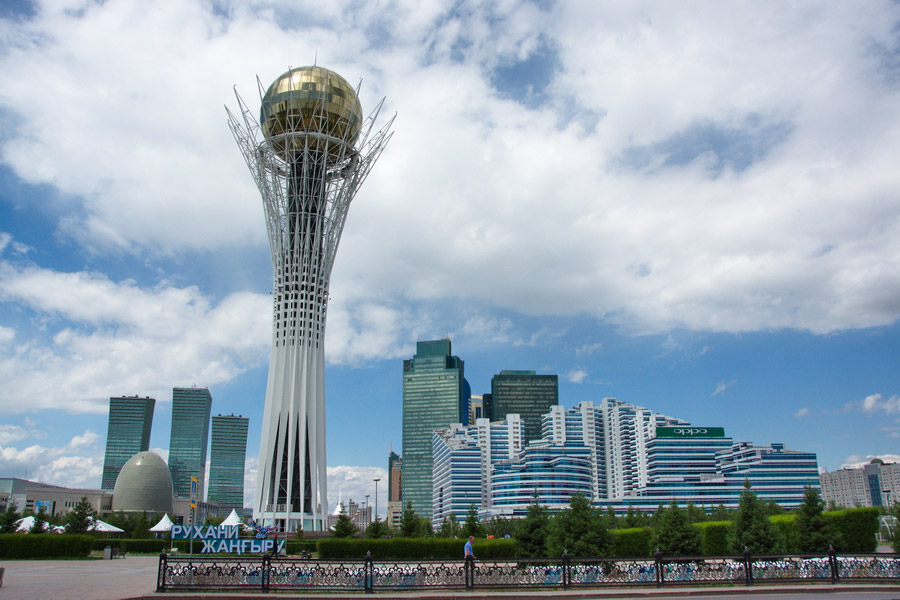 Kazakhstan's cities are growing, with millions of people now calling the largest cities home. Astana, the capital, is a newer city, since it only became the capital in 1997. With world-class architecture, museums, and concert halls, Astana is a busy international city with plenty to keep the most intrepid traveler occupied. Almaty is the southern capital, a more historic city with three-lined streets and graceful older buildings (check out the Zenkov Cathedral, built from wood without a single nail). Go shopping, stroll along the streets, enjoy a gourmet meal, or spend a day in a museum - the big cities are an important part of Kazakhstan's tourism. Read more...
Space Tourism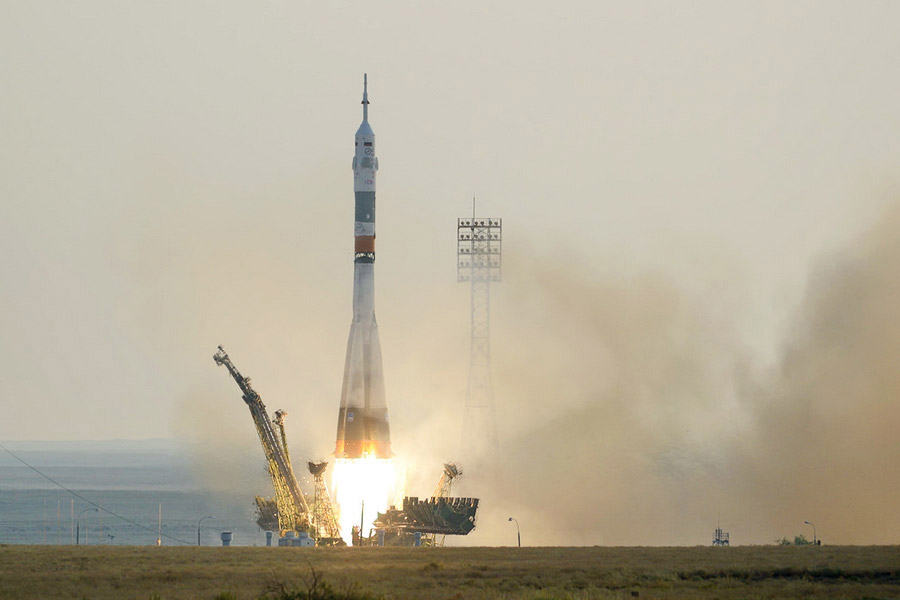 Baikonur is a once-in-a-lifetime opportunity to explore space for yourself - without ever leaving the ground. Baikonur is the first and largest space launch facility in the world, famous for launching Yuri Gagarin on the first manned space flight. The museums at Baikonur are excellent for telling all about the history of space flight, while tours through the facility as it is today bring you closer to modern science and space exploration. You'll also be able to see a rocket launch for yourself, a truly unforgettable experience best seen with your own eyes. Read more...
South Kazakhstan Tourism Destinations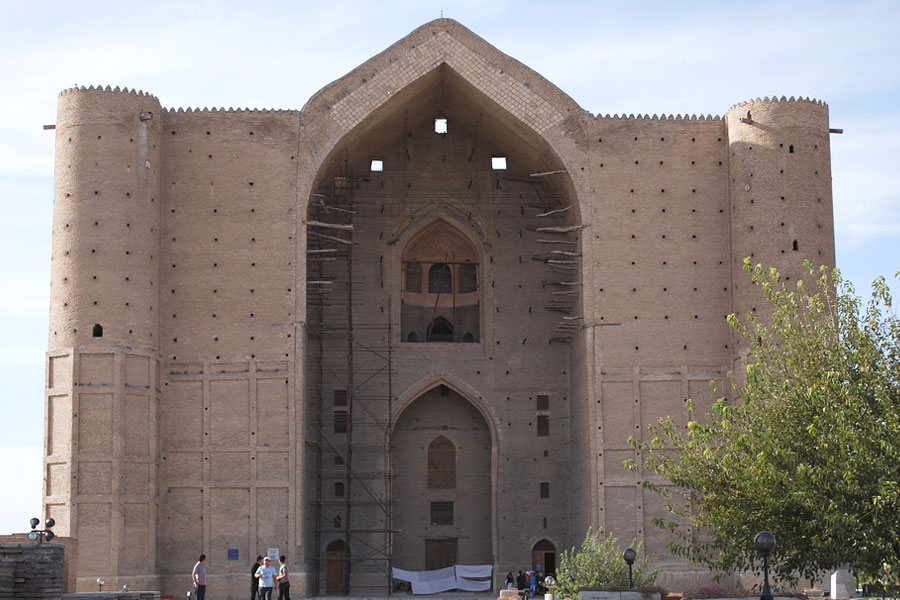 South Kazakhstan tourism destinations, including Almaty, Jambyl (Taraz), Shymkent, Turkestan and Kyzylorda, are replete with ancient history and the most famous medieval architecture in the country. Highlights include Aisha-Bibi, Karakhan and Babadzha-Khatun Mausoleums in Taraz; Khoja Ahmed Yasawi Mausoleum and Ensemble in Turkestan; and unique Scythian burial mounds in Semirechje of Almaty Region. South Kazakhstan also attracts with the renowned space center Baikonur Cosmodrome and plenty of outdoor recreational activities including mountain climbing, downhill skiing, ice skating and hiking. Read more...
West Kazakhstan Tourism Destinations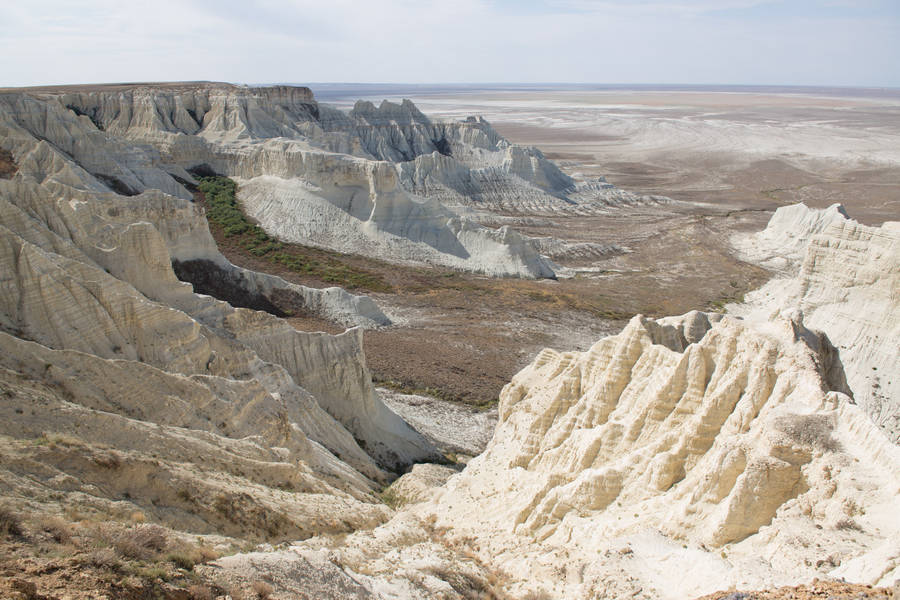 West Kazakhstan tourism destinations, including Aktobe, Atyrau and Mangystau Regions, are located at the crossroads of Europe and Asia around the Caspian Sea, Volga River and Ural Mountains. One of its most well-known formations is Kargije, the world's second deepest depression which lies 132 meters below sea level among remarkably chalky rocks. The many relics of ancient Mangyshlak and Ustyurt, both of which evoke images of Kazakh epos, have also attracted the attention of scientists and historians over the years. Read more...
North Kazakhstan Tourism Destinations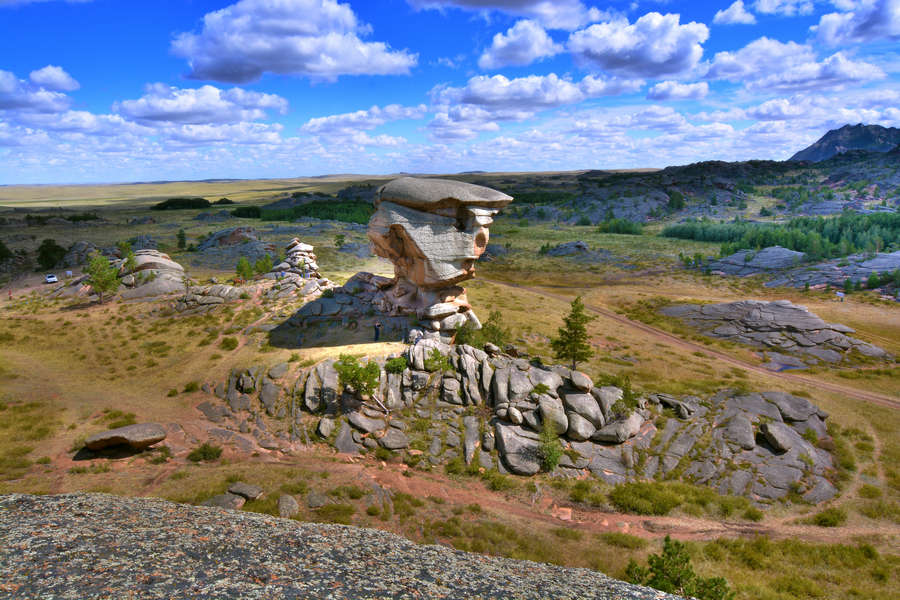 North Kazakhstan tourism covers Kostanay, North Kazakhstan and Pavlodar Regions. The landscape and climate of this large expanse of territory allow for all sorts of outdoor recreation and excursions by car, bicycle and even boat. The health resorts of Kokshetau and Moyyldy offer natural rehabilitation opportunities, while Bayanaul National Park and Korgalzhyn and Naurzum Nature Reserves provide a scenic setting for rest and relaxation in a natural environment. Read more...
Central Kazakhstan Tourism Destinations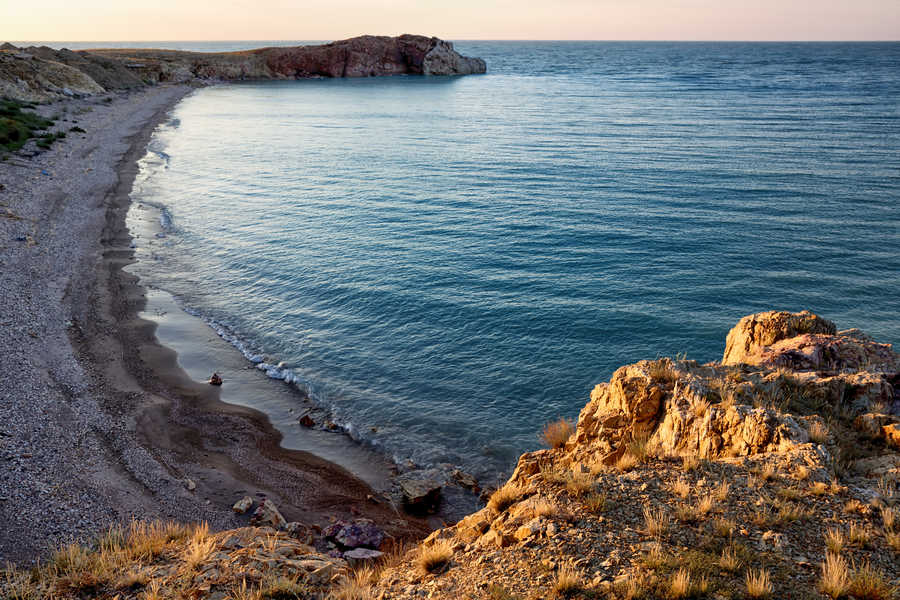 Kazakhstan is well known for its unique topography, and the central region is no exception. Central Kazakhstan tourism destinations center around Karaganda Region and Lake Balkhash, one of the largest lakes in the world whose waters are surrounded by rugged mountainous and a forest oasis. The area also harbors plenty of archaeological and ethnographic relics.
East Kazakhstan Tourism Destinations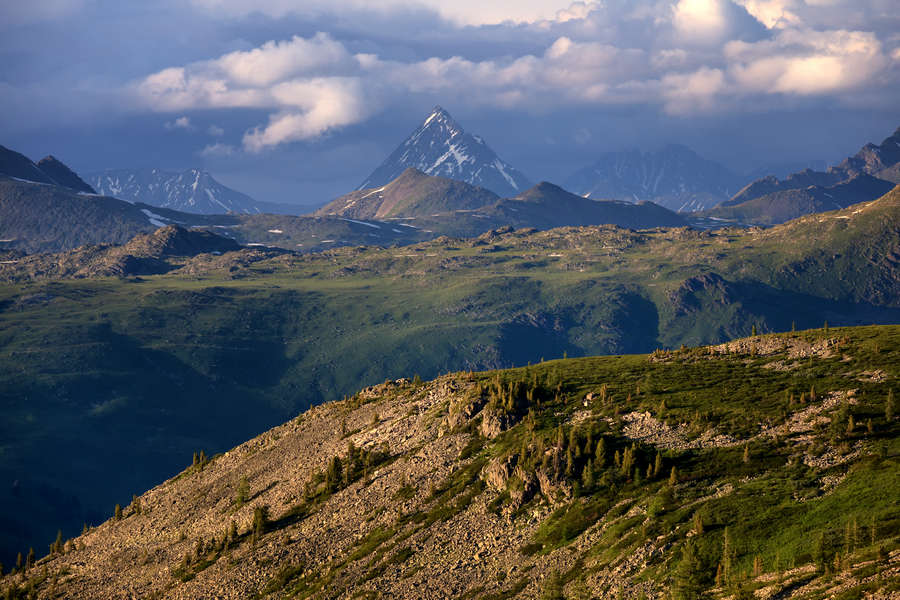 East Kazakhstan tourism is represented by the Altai Mountains and their wooded foothills, the Irtysh River, Lakes Zaysan, Markakol, Alakol and Sauskan and rich flora and fauna. On a cultural note, Semipalatinsk Region in East Kazakhstan is the birthplace of renowned Kazakh poet Abay Kunanbaev and acclaimed author Mukhtar Auezov. Read more...