Diamond Fund, Moscow Kremlin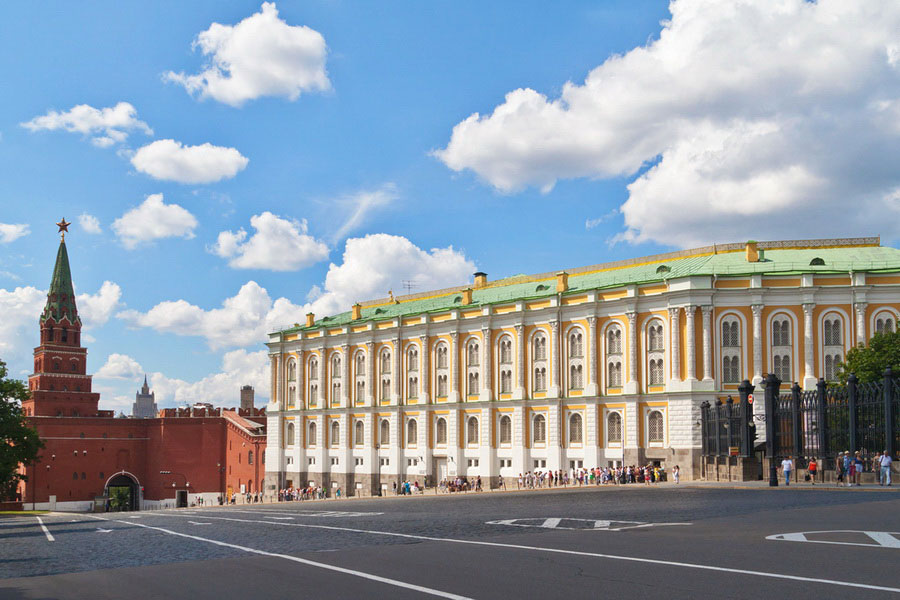 Located in the halls of the ground floor of the Armory is the Diamond Fund, a rich and unique collection of amazing pieces of jewelry, rare jewels, nuggets of precious metals, gems from the Urals, the imperial regalia and old orders of great historical and artistic value. Founded by Peter I as a repository of the state regalia, insignia, and ceremonial jewelry the Diamond Fund has been replenished since the time of the reign of the Romanov dynasty.
There the Russia's main treasure, the Grand Imperial Crown, the most expensive crown in the world is kept. It belonged to Catherine the Great. The crown consists of two silver hemispheres, separated by the garland of laurel leaves. Besides the diamonds and pearls, the Crown is decorated with a huge ruby weighing 398,72 carat which is one of the seven historic stones of the Diamond Fund.