Tajikistan Tourism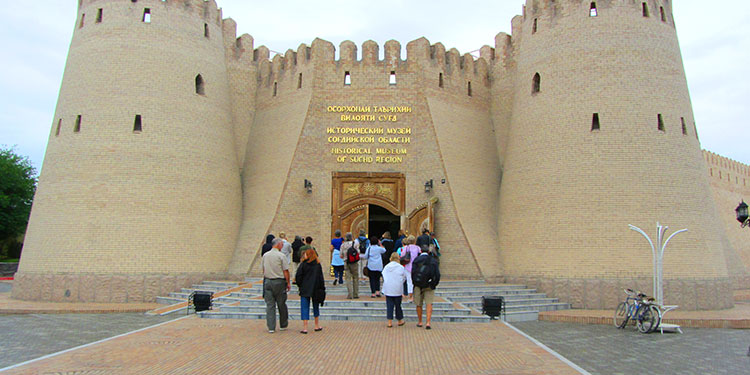 Historical Museum of Sughd Region
Tourism in Tajikistan offers travelers a wide variety of inspiring natural landscapes, with mountain peaks, alpine meadows, and clear lakes, plus modern cities and ancient ruins that were once part of lost civilizations. Combine interesting excursions to Penjikent, Khujand, Istaravshan and Dushanbe with active adventures in the Pamir Mountains.
Tajikistan Tourism Packages
Tajikistan tourism packages are the selection of suggested tour itineraries that were put together to help you to plan your trip. Tajikistan is a tourist friendly country. You can travel independently on your own by doing your homework using travel books, information available on the internet and using our suggested tour programs on our website. You can also request Advantour to put together your Tajikistan tourism package to save time and have an optimal itinerary to fit your requirements. We will utilize our local knowledge and experience to prepare the tailor-made private tour itinerary that will fit your schedule and interests. Our itineraries take into account feedbacks we get from our past travelers and latest developments in tourism. You can also signup to one of our escorted small group tours that have guaranteed departure dates throughout the year. These tours are very popular, allow to save money by sharing costs with other group members.
Adventure Tourism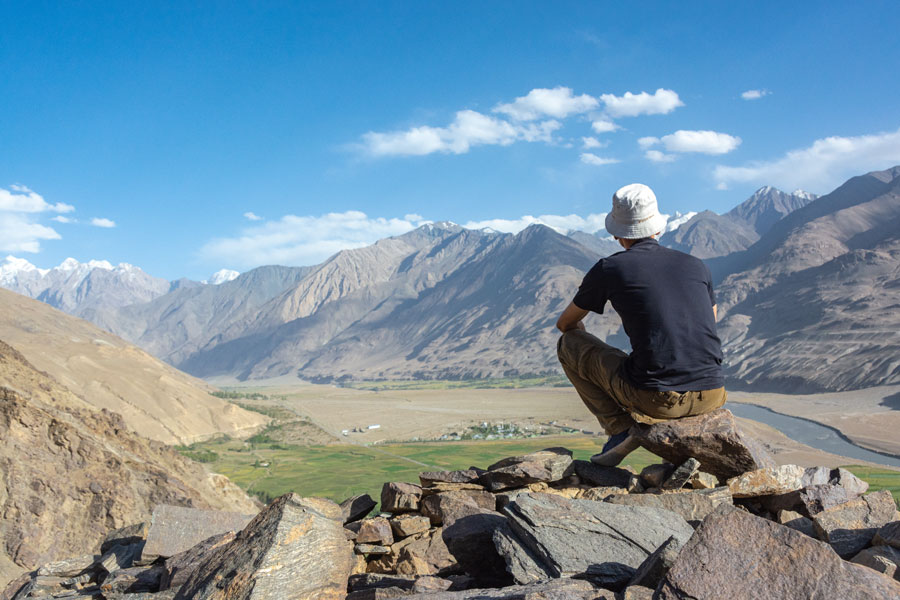 Those who love adventure and action will most surely love Tajikistan's tourism options. Trekking and more in the Pamir and Fann Mountains will leave you with lifelong memories.
A trip along the Pamir Highway is certain to be a hit. This mountain highway connects the Pamir Mountains with Khorog, in Tajikistan, and Osh, in Kyrgyzstan. The highway covers a total of 1,325 km (825 miles), traveling along the borders with Afghanistan and China and reaching a high point at Ak-Baytal Pass, at 4,655 m (15,272 feet) above sea level. The Pamir Mountains are famous for their beautiful valleys and colorful mountain villages, where the lifestyle and traditions have been preserved until the modern day. Enjoy mountain vistas during the day, and bright starry skies at night.
You can also take a trip to the Gissar Range, and enjoy a day (or more) on the shores of Iskanderkul, a gorgeous alpine lake named after Alexander the Great. The great warrior rested here with his army, next to the turquoise and dark lilac waters. Or take a hike through the Famm Mountains, with their own hidden lakes and spots.
An extra special part of tourism in Tajikistan is devoted to the national parks that protect this region's endangered plants and animals. From snow leopards to birds of prey to rich juniper forests, Tajikistan offers the perfect setting for an adventure. Read more...
Health Tourism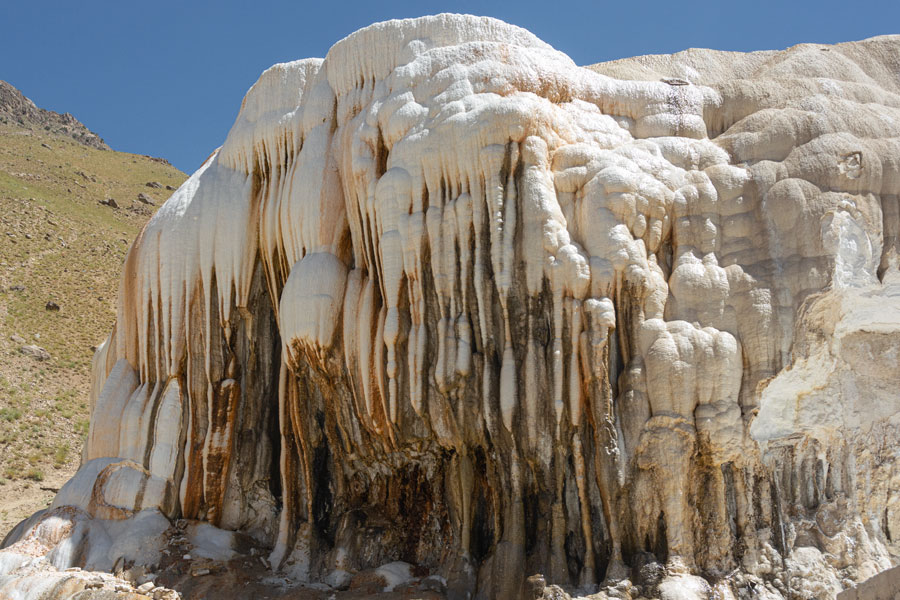 Tajikistan even has options for those who want to take care of their health. The Garm Chashma Hot Springs, not far from Khorog, has hot springs that reach 64 degrees C (150 F), and so many people swear by the mineral water that pilgrims often say that it is holy. The sanatorium offers services said to help with problems related to skin, muscles, bones, breathing, reproduction, and the cardiovascular system. Other mineral springs, including Khosguni, Chursh, and Zund produce carbonated water that can be used as a treatment.
Historical-Cultural Tourism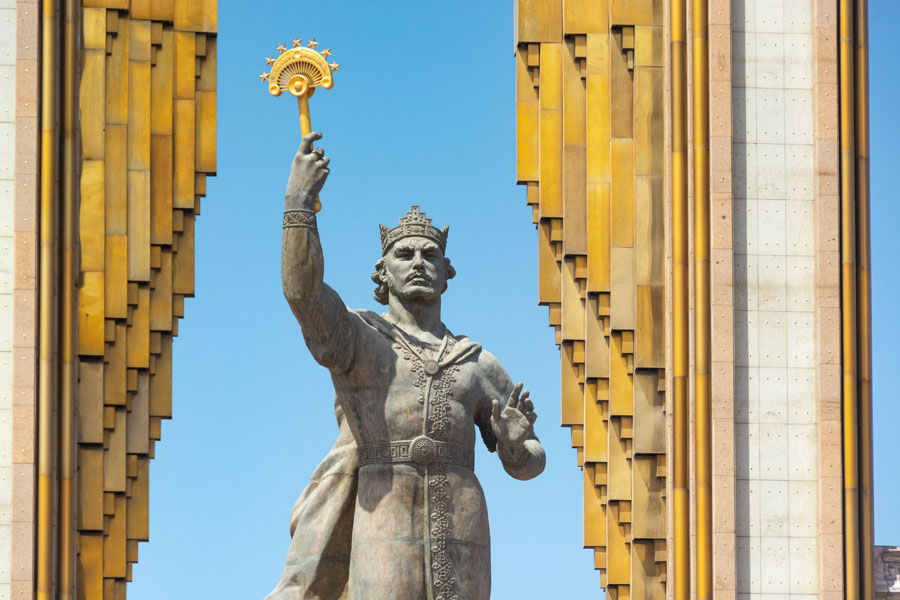 Even without visiting the many stunning natural places in Tajikistan, this country is still rich in historical and cultural attractions. Tajikistan itself is an ancient state, home to Sogdiana and Bactria, and conquered by Alexander the Great and the Russian Empire. From fortresses to Buddhist temples to mosques and madrassas, Tajikistan has plenty of stories to tell to those who will listen.
Khujand is a definite must-see in Tajikistan. Along with Bukhara and Samarkand, Khujand was once a center of science and culture in Central Asia, and many monuments from this golden age remain to this day. Visit the mausoleum of Sheikh Muslikhiddin and the Masjidi Jami Mosque, as well as the fortress built in Khujand's inner city over 2,500 years ago.
Penjikent, sometimes known as the Pompeii of Central Asia, is another spectacular sight. The ancient ruins of the city were once a bustling metropolis, until the population was resettled after the Arab invasion in the 8th century. The current city, nearby, is still home to a buzzing bazaar, and historical monuments that make imagining ancient life a little easier.
The Gissar Historical-Cultural Reserve is home to a number of famous places, including the Gissar fortress, the Sangin Mosque, the Mausoleum of Makhdumi A'zam, and others. Or head to Khorog for its unique botanical garden, the highest in the former Soviet Union. Read more...
Sustainable and Ecotourism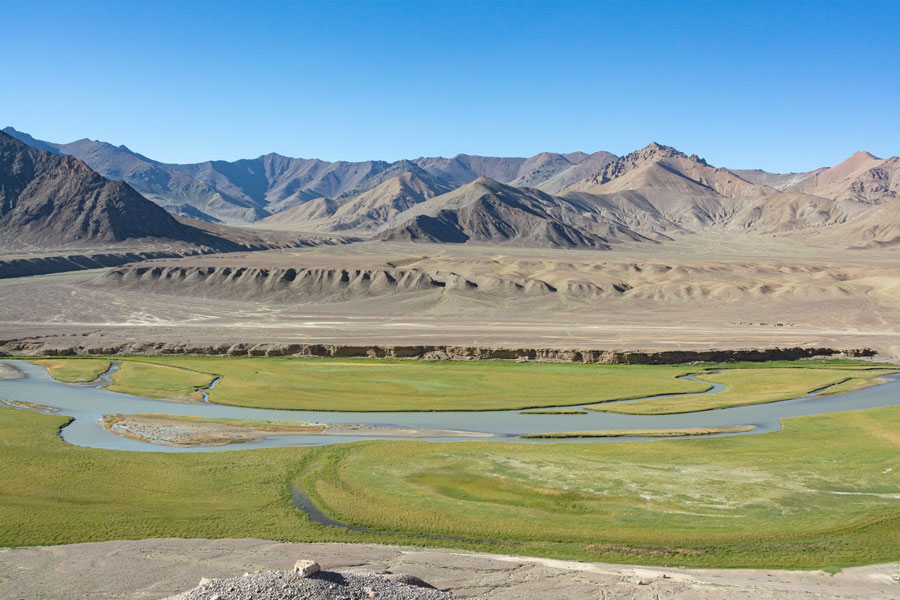 Sustainable and ecotourism in Tajikistan is an ever-growing branch of regional travel designed to celebrate and preserve the cultural and natural beauty of the land in all its magnificent, time-honored splendor. Conscientious travelers can be confident that their visit will not simply be memorable and fun, but also leave a positive lasting impact on the communities which they encounter. And just what does sustainable tourism look like on the Roof of the World?
Renowned outdoor destinations in the Fann and Pamir Mountain Ranges await you, many of which remain underexplored by both locals and tourists. Seven Lakes and Iskanderkul Lake are aquatic pearls sheltered among the slopes of the Fann Mountains. Both locales can be appreciated on a day trip, although an overnight stay at local family-run guesthouses allows you to explore your surroundings at a more relaxed pace while supporting the local economy. Read more...