Uzbekistan Tours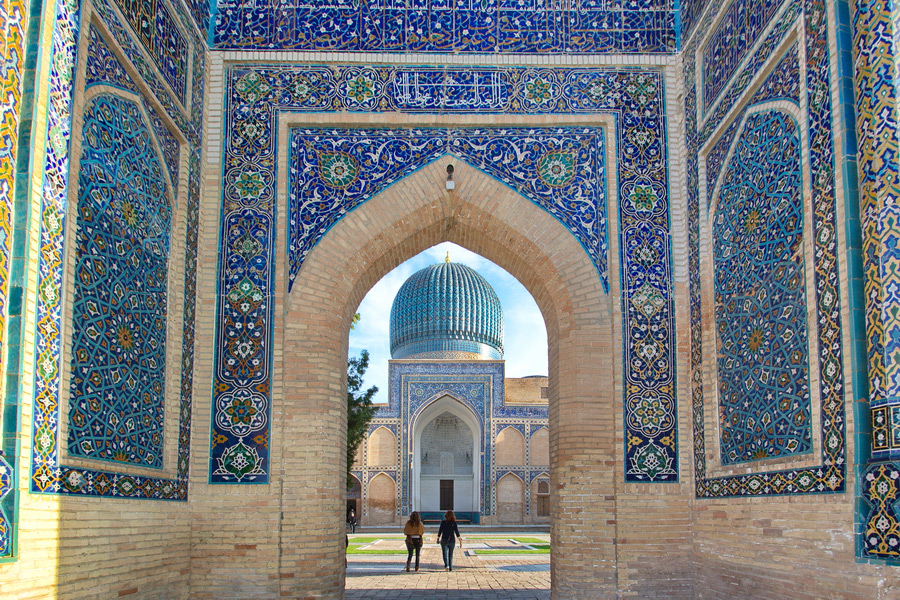 Discover the very heart of Central Asia and its historical cradle of culture with tours to Uzbekistan. If there is a record for the highest concentration of historical architectural sights in Central Asia, Uzbekistan would be an award winner. Samarkand, Bukhara and Khiva never fail to amaze travelers with their spellbinding mosques, medressas and mausoleums.
Ecotourism opportunities of the Nurata mountains, where visitors experience everyday life of locals and enjoy virgin nature, add value to Uzbekistan sustainable tourism development. For those who are looking for extraordinary feelings remote Karakalpakstan (autonomous republic in the west of Uzbekistan) with disappearing Aral Sea, cemetery of ships would be a lifetime experience.
Fergana valley is an epicenter of artisans where masters of embroidery, pottery, carpet weaving; blacksmithing and many others have been keeping traditions in sixth or seventh generation in a row.
Tashkent, usually the first introductory destination of Uzbekistan, is a well balanced blend of ancient oriental heritage and a modern city with huge variety of restaurants and cuisines that could cater for any taste.
Uzbekistan tours are not only about sightseeing, delish local food and hospitable people are the most vivid impressions, that tourists recall in the first place.
Explore exotics of modern East, ancient history, mesmerizing medieval architecture, ingenious applied arts, Uzbek hospitality, yummy pilau and crispy bread, abundance of natural delicious vegetables and fruits grown under generous sun with Uzbekistan tours. By the time you take a flight back, you will have an extra baggage of positive and unforgettable impressions!