Joining religious tours to Uzbekistan you will make a fascinating trip to holy places of Uzbekistan, which for a long time were the pilgrimage sites for many nations of the world.
Within the religious Uzbekistan tours you will visit Sufi medieval adobes in Bukhara outskirts, such as the memorial complex of the prominent Sufi and saint sheikh Bakhauddin Nakshbandi, the first ancient monument of Islamic architecture in Central Asia – Samanid Mausoleum, three Samarkand sacred places: mausoleums of Al-Bukhari, Shakh-i-Zinda and Rukhabad. Also you will visit Buddhist monasteries in Fayaz-tepe, Kara-tepe, temples of local cults in Dalverzin-tepe, situated close to Termez, the first Bukhara synagogue in the district of Kukhma Makhallya, built in the 17th century and see monuments of Zoroastrian culture in Khorezm, viz. in Ayaz-Kala, Toprak-Kala and in Termez on the south of the country.
Religious Tours to Uzbekistan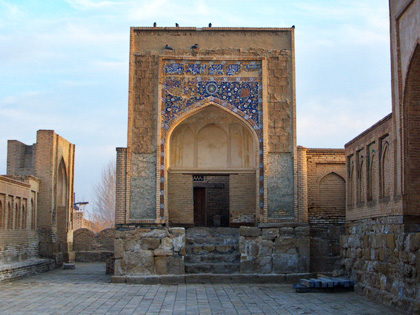 Sufi tour along Uzbekistan
You will experience the spirit of ancient Silk Road, visit the holy places and enjoy Uzbek hospitality. The tour program includes Tashkent, Samarkand, Bukhara and Khiva which are famous for its Islamic and holy Sufi sites.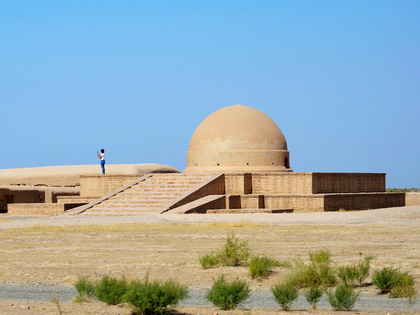 Tour of Zoroastrian and Buddhist cultural Heritage of Uzbekistan
This religious tour to Uzbekistan will show you all the Zoroastrian and Buddhist cultural Heritage of Uzbekistan. You will visit ancient cities and the most interesting sights of Uzbekistan.