Karakol, Kyrgyzstan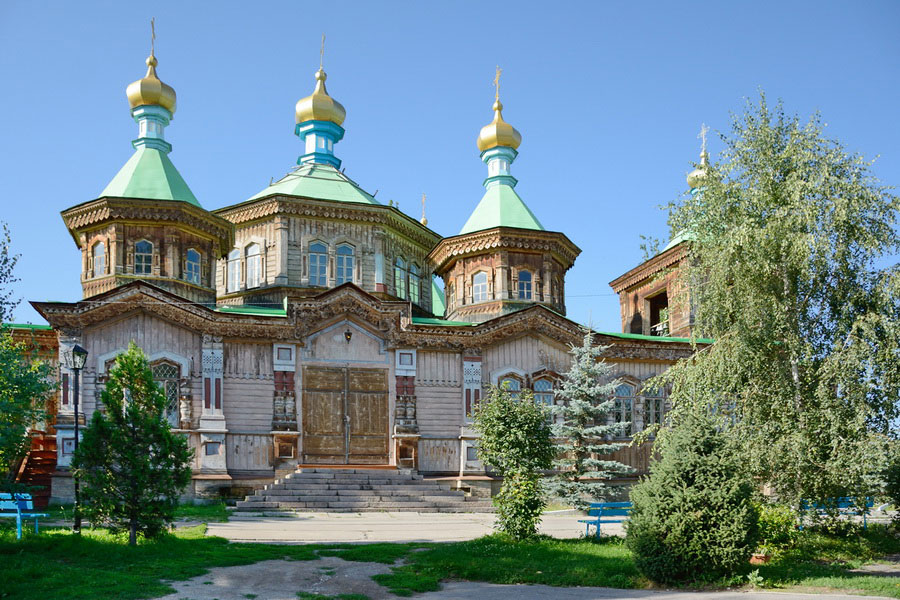 Tours, Attractions and Things To Do in Karakol
At the far eastern edge of Lake Issyk-Kul is Karakol, a small town of green avenues and wooden cottages. Just to the east are the Terskey Ala-Too Mountains, and 10 km (6.2 miles) to the west is the shoreline of Lake Issyk-Kul.
Karakol was founded in 1869 as a Russian garrison, and grew rapidly as explorers passed through the town on their way deeper into the Tian Shan. The city grew as Dungans fled violence in China in the 1880s and resettled in Karakol. Then, in 1888, the Russian explorer Nikolai Przhevalsky died in Karakol, and the town was renamed in his honor. In 1921, Karakol was given its original name back, only to have the decision reversed by Stalin in 1939. In 1991, Karakol once again became Karakol.
Since it is located so close to so many spectacular mountains, Karakol is a great base for starting off on hikes and treks. There are hikes that set out from Karakol to suit any adventurer, from day hikes to extended treks. The surrounding mountains are some of the most dramatic in Kyrgyzstan, including hidden lakes, broad glaciers, and Kyrgyzstan's two tallest peaks, Pobeda Peak (7,439 m or 24,406 ft) and Khan Tengri (7,010 m or 23,000 ft). The two most popular destinations near Karakol are Altyn Arashan and Jeti Oguz, both of which are great for hikes or picnics.
Karakol has just as much to offer for less energetic visitors. The livestock market is popular among visitors who want to experience a traditional Kyrgyz bazaar. Karakol also boasts a Dungan mosque and Orthodox church, both testaments to the region's diversity and history (and make sure to check out the many delicious restaurants around Karakol and try some local specialties). There are also several museums in Karakol, including a museum dedicated to Przhevalsky.