Petrovskaya Pier, Kronstadt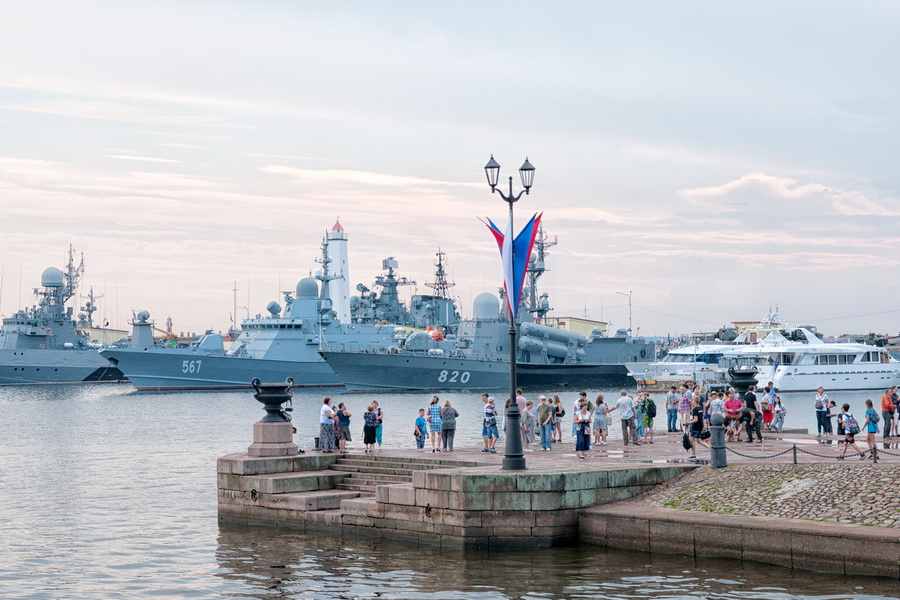 Petrovskaya Pier in Kronstadt, Russia is filled with unexpected discoveries. Interest in the city of Kronstadt, located on Kotlin Island near Saint Petersburg, is fueled by the fact that it was closed to the public for many years, and only in recent times have visitors been able to appreciate its beauty and historical impact.
Petrovskaya Pier is named after the main gate of the city, but as it is known for accepting ships year-round it has been nicknamed Winter Pier. It can be reached through the beautiful Petrovsky Park, nearby which most of the ships that enter the harbor are moored.
Construction of the pier, which was then called Kotlin Harbor, was begun in 1820 and completed in 1824. A few years later, the pier was deepened and expanded, with the new and improved harbor unveiled in 1882.
Four historical cannons are located on the pier - two were brought from Emperor Paul I Fortress on Kotlin Island, while the other two are vestiges from the Crimean War. Since 1885, two cast-iron vases have decorated the pier. One is a replacement, as the original was thrown into the Gulf of Finland during an attack in 1941. The granite vase was never found and was eventually replaced with an exact replica.
Over the years, many interesting people and high-ranking guests have visited the pier, which has been both a spectator and participant of various historical events. It was here that explorers and sea captains would begin their round-the-world journeys and conquests of new lands, and to here that St. Petersburg rulers and victorious commanders would dock upon return to Russia.
The first Russian submarines were launched from Petrovskaya Pier in the 19th century, and in 1941 the marines who participated in the infamous Peterhof Landing set sail from the pier toward their tragic fate. In recent times, anchors from the boats which participated in the Peterhof Landing have begun to be placed on the pier in memory of the event.
Petrovskaya Pier in Kronstadt is an integral part of the city. When visiting the island, be sure to take a walk through Petrovsky Park and linger at the embankment for an unforgettable sea view and a dose of little-known history.