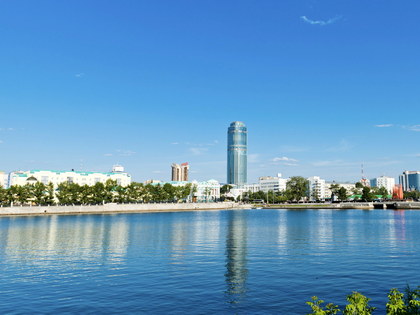 Tour itinerary:
The guide and driver will pick you up at your hotel and bring you back.
During this city tour you will see the historical city center of Yekaterinburg and get an impression of the history, classic architecture and main landmarks of the city.
You will see merchant estates of XIX century, Drama Theatre, Rastarguev-Haritonov estate, St. Catherine Chapel. You will visit the church bell factory "Pyatov and Co", where you can visit a gift store as well, Cathedral, raised "on the spilt blood" of the executed Tsar's family.
The Museum of stone-cutting and jeweller's art, where you will see the unique stone-cutting displays created of malachite, jasper and marble since XVIII century. In the museum is the only Jasper vase in the Ural (height 1.5 m). You can also admire a rich collection of Russian jeweler's art.
Sailing down the Iset River.