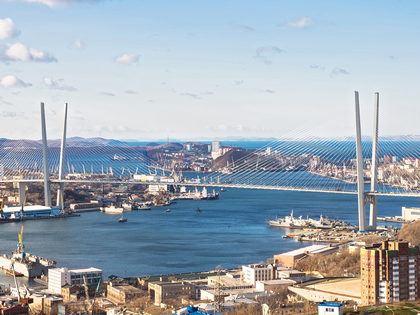 Tour itinerary:
The guide and driver will pick you up at your hotel and bring you back.
During this guided city tour you will be walking through downtown of Vladivostok, along the Zolotoy Rog (or "Golden Horn") Bay and get an impression of the main historic landmarks of the city
Transfer to the Hanka Lake, located on the Russian-Chinese border. In 1971, the lake was given the status of a wetland of international importance. The State Nature Reserve was created here in 1990. Lotuses appear on the lake's surface during July and August annually.
There are 2 million migrant birds come to a stop on the lake and 330 species permanently residing here (more than 40 of which are inscribed in the Red book). Transfer back.