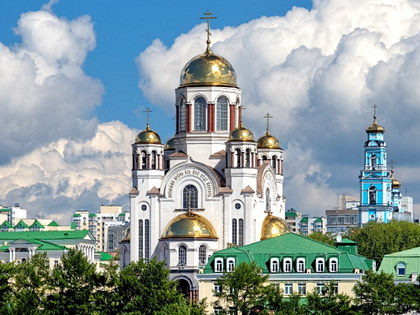 Tour itinerary:
The guide and driver will pick you up at your hotel and bring you back.
During this tour you will visit the Denezhkin-Kamen nature resort, where the gold was mined 260 years ago. You can take a chance to mine some gold here and take home all that you have found. You will get to know the history of mining.
Then you will visit historical center of Yekaterinburg. You will see the dam made of larch (XVII century), rock garden, old trade street. And after that you will visit Cathedral on spilt blood, where the last Russian Tsar's family was executed.
Visit café and the Demidov Museum of iron casting.