Yaroslavl, Russia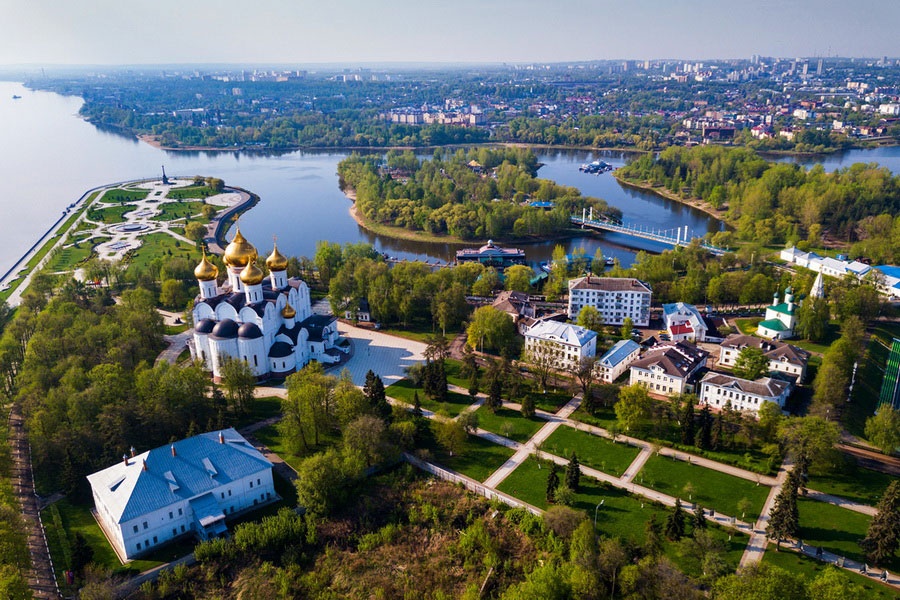 Yaroslavl, Russia
Tours, Attractions and Things To Do in Yaroslavl
Well, here we are on the Volga! We are welcomed by the great city of Yaroslavl known for its ancient monuments and picturesque places. The city is situated on the high bank of the Volga-mother. Far beyond the city limits you can see its tall slender bell towers and elegant domes of the churches. All of this original architecture is the wealth of Yaroslavl, the evidence of its unique history.
The city was founded in 1010 on the site of the pagan settlement of "Bear's Corner" by the Prince Yaroslav the Wise after which the city was named. Then, in the 11th century it was only a wooden fortress, but the advantageous location on the river trade route along the Volga River turned Yaroslavl into a thriving city. In 1218 it became the capital of Yaroslavl principality. However, in 1238 the peaceful life of Yaroslavl was interrupted by the Mongolian invasion. Like many other cities, it was burned and ransacked. Recovered from the ruins, Yaroslavl in 1463 became a part of Moscow principality. In 1612, when the city hosted the militia Minin and Pozharsky, Yaroslavl was the interim capital of the state.
The 17th century was the golden age of Yaroslavl, when it became the second largest city after Moscow in Russia. The active construction of the city was under way. In the 18th century Yaroslavl became the center of the province and received a new development plan. In the Soviet era many glorious monuments of Yaroslavl were destroyed. Nevertheless, many of those that are now the world's heritage, have survived. These include the Transfiguration Cathedral (1505-16), the Spassky Monastery, the Tolga Convent, the Churches of Elijah the Prophet, Nikola Nadein, and John Chrysostom.