Independence Day in Uzbekistan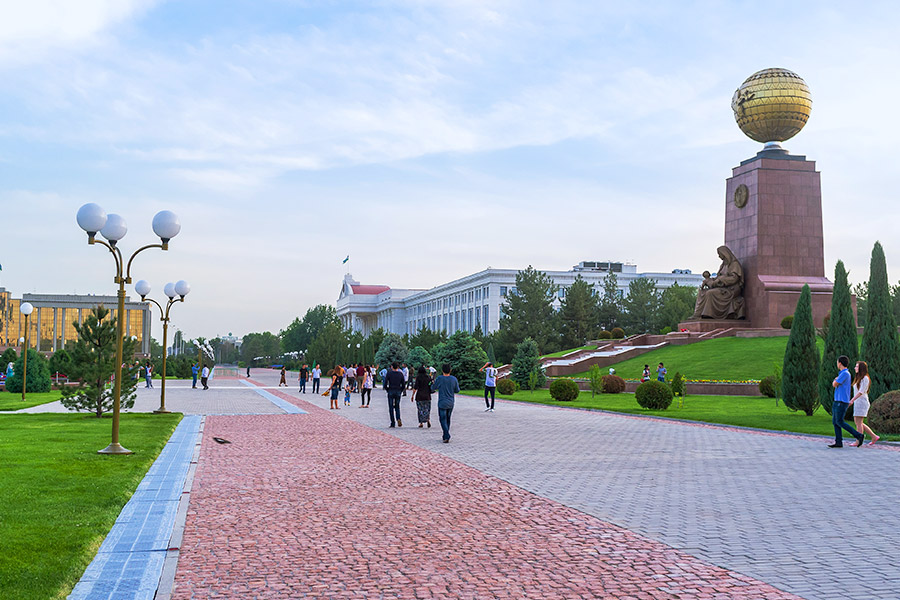 September 1
Independence Day in Uzbekistan is regarded as one of the most important public holidays in the country.
On August 31, 1991, the Republic of Uzbekistan officially declared its independence from the USSR, which by that time had already collapsed. This declaration was only the initial step in the formation of a new country on the world map, however. Mixed feelings overwhelmed the country's population when Uzbekistan gained independence, as a longing for the former country in which they were born and raised competed with expectations for a new and brighter future.
The early years of independence were filled with hardships in every post-Soviet nation, and Uzbekistan was no exception. The transition from a planned economy to a market economy, the severance of economic ties with the powerful USSR and the sudden bankruptcy of once influential enterprises proved a difficult test for the young republic. Fortunately, the country has overcome many of its initial trials and continues to respond to the new challenges of our day.
Independence Day was the first holiday to be officially recognized after Uzbekistan's independence in 1991, and it continues to be celebrated with great exuberance each year. In each of Uzbekistan's 12 regions, special activities reflective of local culture and traditions are prepared for the public. Nowhere is Independence Day celebrated with greater fanfare, however, than in capital city Tashkent. A spectacular show fittingly held at Mustakillik Square (Independence Square) is organized well in advance and typically includes folk performances, sports competitions, special shows and a lively fair filled with the colorful displays of local artisans. Hundreds of participants of all ages, dozens of bands, dance troupes and pop stars converge on the square for an unforgettable performance, which culminates in a spectacular fireworks show in the evening.
Of course, no special holiday would be complete without special foods, and on Independence Day the sumptuous national rice dish plov is often prepared and shared with family, colleagues, friends and neighbors. Be it a large citywide celebration or a special family meal, Independence Day in Uzbekistan is memorable and special.