Memorial Day in Uzbekistan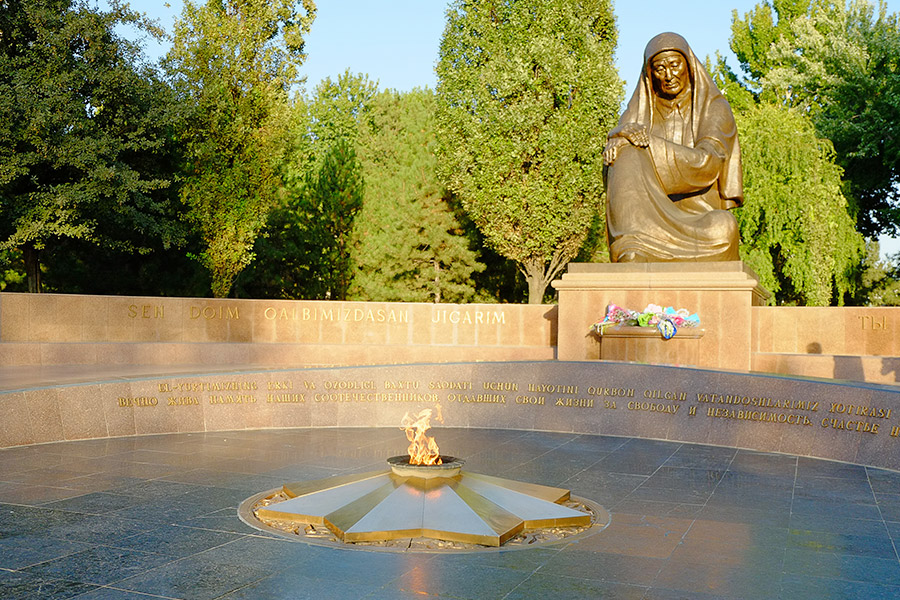 May 9
Memorial Day in Uzbekistan, also referred to as the Day of Remembrance and Honor, is a holiday which echoes with the loss of prior generations and the joy-filled hope that their sacrifice brought to the country.
The Uzbek SSR made a significant contribution to the Allied forces during World War II, yet paid a heavy price in the process. As hundreds of thousands of Uzbek men fought on the front lines, the women and elderly worked to earn a living and support the war effort back home. The territory also welcomed many refugees who relocated to the land during that period. By the time the war had ended, more than 450,000 of its soldiers and citizens had perished.
Every year on May 9, residents of Uzbekistan join millions of people from across the former Soviet Union in congratulating veterans for their bravery and service. Memorial concerts and charity events are staged in city and village alike, while special banquets and awards ceremonies serve to honor surviving World War II veterans. Bouquets of fresh flowers are laid at World War II monuments as citizens gather around to hold a minute of silence.
At the Walk of Fame and Remembrance in Tashkent's Mustakillik Square (Independence Square), the name of every Uzbek who perished in World War II is carved on granite steles. The plaques line both sides of a memorial alleyway, which leads to a large bronze statue of the Mourning Mother weeping before an eternal flame. The woman reflects the personal grief experienced by every mother who lost a son in the war, while also serving as a symbol for the collective grief of Uzbekistan over such a great loss.