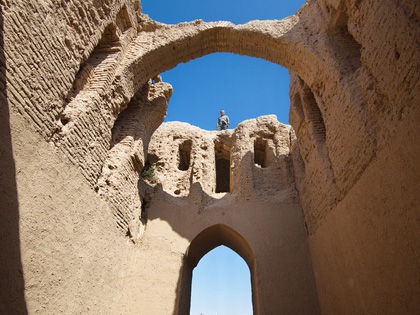 If you have a day in Termez, spend it exploring this great city. Termez, located on the right bank of the Amu Darya River on the border with Afghanistan, was once a Buddhist center, with temples and monasteries. These complexes have lain in ruins for centuries, since Islam became the main religion of Central Asia in about the 7th century. Now, Termez is home to Islamic monuments, the summer residence of Samani rulers, and the remains of the Buddhist culture that was once so widespread. This one-day Termez City Tour will take you to the main places and sights of this southern city.
Tour itinerary:
Meet your driver and guide at the lobby of your hotel in Termez. Start sightseeing in ancient Buddhist center and one of the oldest cities in Central Asia – Termez. Visit Kokildor-Ota Khanaka, Fortress Kyrk-Kyz – a summer residence of Samani rulers, Sultan Saodat Ensemble, and Zurmala – Buddha's stupa. Continue to Buddhist archaeological sites of Kara-Tepa, Fayaz-Tepe and Mausoleum of Al-Hakim at-Termezi. Transfer back to the hotel.
Duration of sightseeing tour: 4-5 hours
Price includes:
All transfers: 1-2 pax by 1 sedan type car; 3-6 pax by van;
Sightseeing tour program with a local guide;
Entrance fees to sights as per itinerary.