Armenian Museums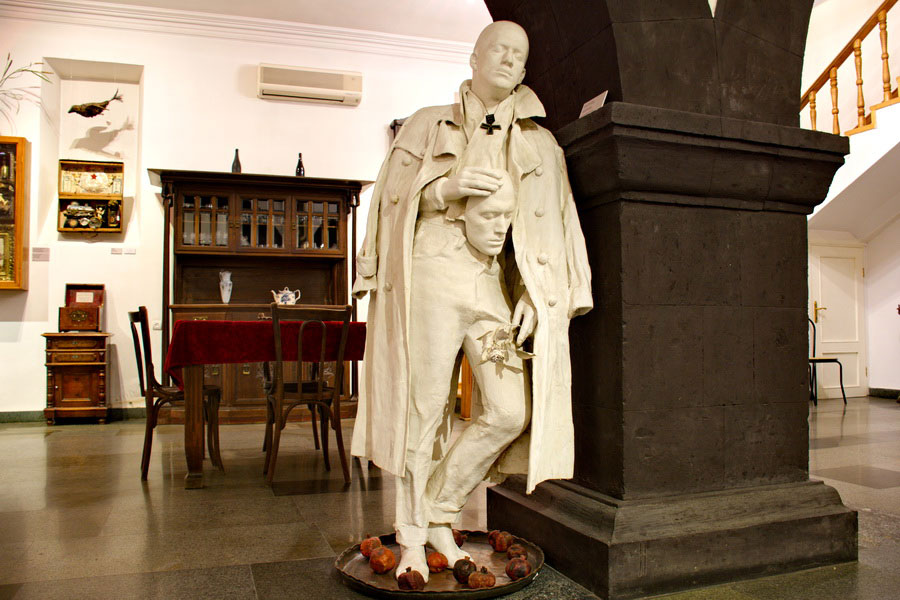 Armenian museums are a storehouse of local history and culture, and curious travelers can find dozens of diverse galleries in Yerevan alone. Unique exhibitions of ancient manuscripts, archaeological findings, historic household items, weapons, musical instruments, coins and the like form an important sector of Armenian tourism.
History Museum of Armenia houses an incredible collection of artifacts ranging from prehistoric to modern discoveries. Highlights include an inscription dedicated to the foundation of Erebuni Fortress in 782 BC and the world's oldest shoe, unearthed in Areni Cave.
National Gallery of Armenia contains the world's most extensive collection of Armenian fine art. The museum boasts over 40,000 items, including artwork by the renowned painter Ivan Aivazovsky. The gallery also contains the works of foreign artists, including Donatello, Auguste Rodin and Marc Chagall.
For anyone curious about Armenian culture, a tour of Matenadaran Institute of Ancient Manuscripts is a must. This unique institution consists of fifteen exhibition halls displaying thousands of manuscripts, documents and books written by Armenians about their native land. One of its most unique showpieces is Msho Charentir (Homilies of Mush), a giant 13th-century manuscript that weighs 27.5 kilograms.
Another site worth mentioning is Erebuni Historical-Archeological Museum-Reserve, a fascinating preservation of the history of Yerevan's founding and the archaeological discoveries of the Arin Berd, Karmir Blur and Shengavit excavation sites. Its more than 12,000 displays focus primarily on the Urartian era, although pre-Urartian and Hellenistic findings are also available for public viewing.
Art lovers can visit House-Museum of Martiros Saryan, whose owner is famous as the founder of the modern Armenian school of painting. Saryan's museum features 247 exhibits, including landscapes, portraits and other works by the artist.
Since 2005, Armenia has been celebrating International Museum Day. Every year on May 18, visitors are granted free access to all museum exhibits and to lectures and film screenings held at Armenian museums across the country.
Yerevan Museums