Landmarks and Attractions of Azerbaijan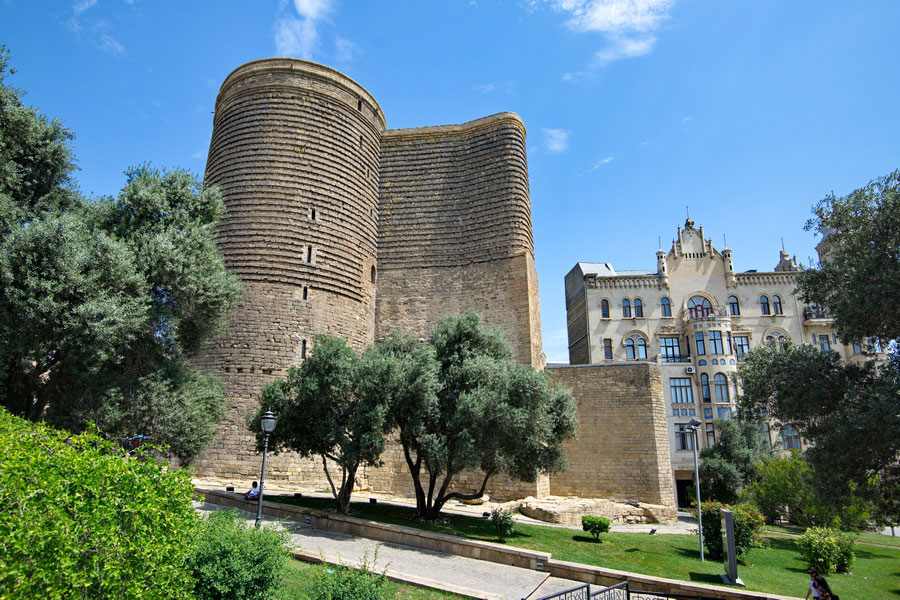 Every city, every corner in Azerbaijan has something special to offer. The centre of ancient Quba Khanate – city of Quba, is famous for its medieval fortresses and mosques. One of the oldest cities is Sheki that is well known for magnificent palaces some of which are today transformed into luxurious hotels.
Azerbaijan will amaze you with its natural conditions: there are seashore and rivers, mountains ranges and plains, semi-deserts and forests on the territory of the country. You will see the most beautiful sceneries, waterfalls and rivers, springs with crystal clear water, deep gorges, green lawns, thermal and mineral springs, and pure mountain air. Special attention should be paid to Tengi canyon, Afurjin waterfall and the Gobustan reserve included in the UNESCO World Heritage List. Tourists rest in the resort areas of the Caspian Sea, enjoy diving, do waterskiing, biking and boating. Those who wish to improve and strengthen health may choose one of numerous sanatoriums of Azerbaijan. Through its unique microclimate, Lenkoran and Talysh are considered one of the best balneological resorts.
Landmarks and attractions of Azerbaijan will satisfy the most demanding traveler. You will see rock inscriptions and mud volcanoes of Gobustan reserve, The Maiden Tower and Primorskiy Boulevard in Baku, visit the shores of Absheron and the temple of fire-worshippers Ateshgah, be delighted of the richness of Sheki Khan Palace and the rigidity of Khinaliq settlement. As the memory of the trip to this unique country, you will have famous Quba carpets, inimitable Azerbaijan wine, high quality silk, gold jewelry and many other souvenirs.