Top 10 Things to Do in Georgia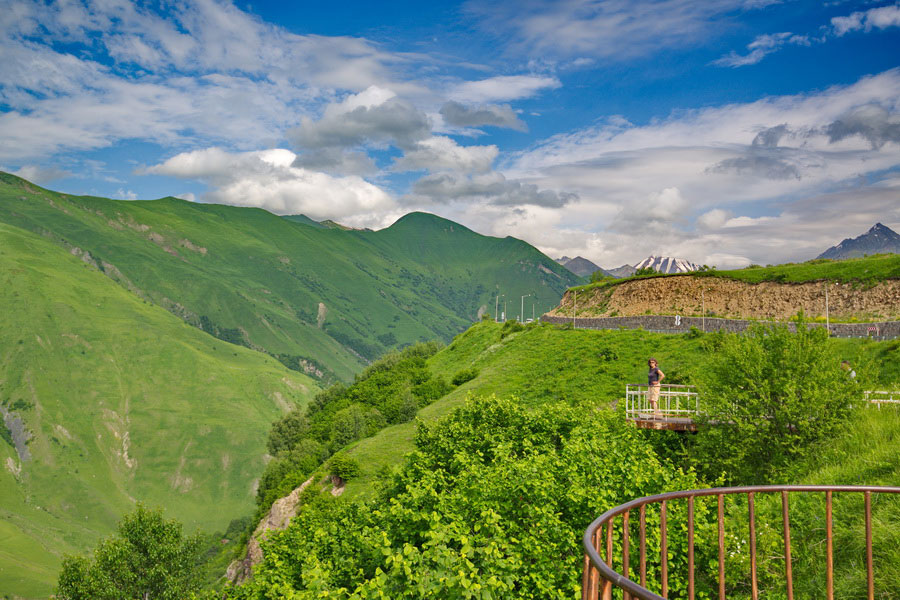 If a home is small in size but the family is large in heart, even their tiny abode will be able to accommodate many guests. Georgia is just such a home, for the warmhearted welcome of the Georgian people permeates their hospitality, traditions, famous attractions and even their tantalizing national foods.
In the country of Georgia, tourists will find a bit of everything: mountain grandeur, wooded hideaways, sandy beaches and ski slopes, not to mention some of the oldest churches in the world and wine which is to die for. Since it is simply impossible to experience it all on one trip, our list of Top 10 Things to Do in Georgia can give you a head start for planning your personal tour itinerary.
1. Fill up on puri bread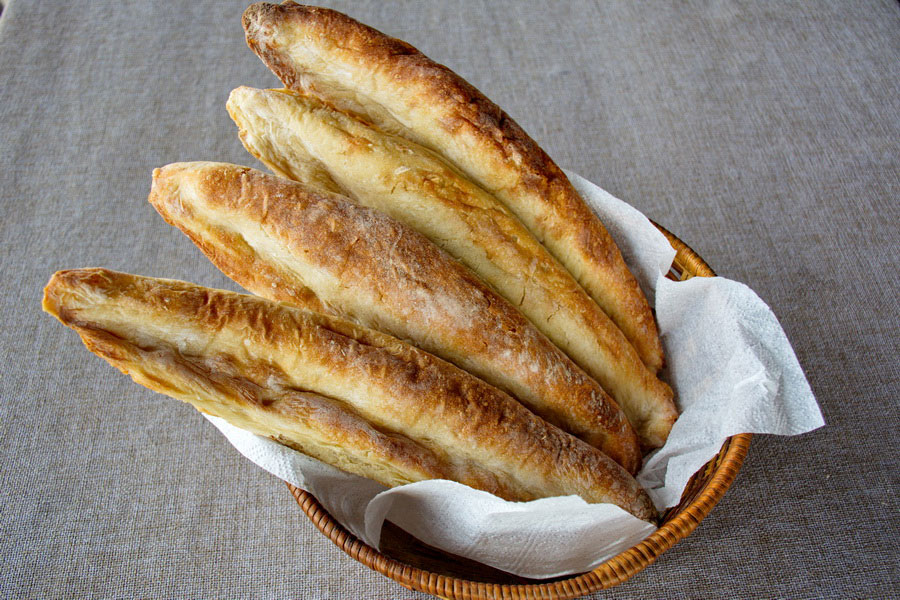 There is no better way to discover Georgia than through its warm, fresh bread! Whether traveling through major cities or country villages, you are bound to encounter many bakeries whose tempting aromas may prove hard to resist. Georgian bread, known locally as tonis puri (pronounced "ton-ays poo-ree"), is baked in a deep and circular clay oven called a tone. Before departing Georgia, be sure to buy some fresh bread for your journey, as it lasts for a couple of days and tastes great when paired with Imeretian cheese and Kakhetian wine.
2. Roam Mtskheta and Jvari Monastery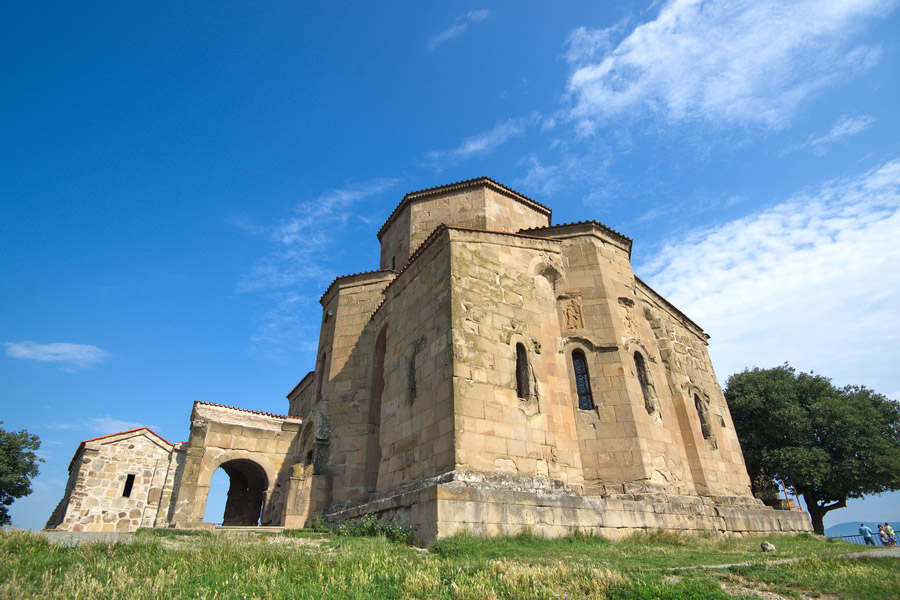 Located near Tbilisi in one of the most picturesque locales in Georgia, Jvari Monastery was built in the 7th century on a mountain at the junction of the Kura and Aragvi Rivers. The first UNESCO World Heritage Site in Georgia, it was at Jvari that Georgia's spiritual founder, St Nino, erected a cross, or jvari. Mtskheta, the ancient capital of the Georgian Kingdom, holds the grandeur of 9th-century cathedrals and all the conveniences that modern tourism in Georgia has to offer, including wine, high-quality foods and a large selection of souvenirs.
3. Sample Georgian cheese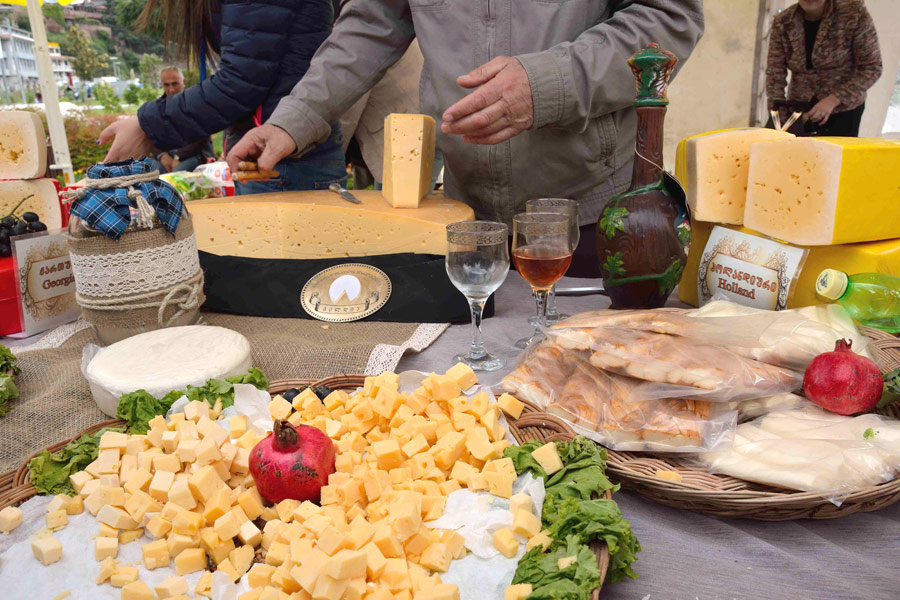 As strange as it sounds to those unfamiliar with Georgian cuisine, a list of top things to do in Georgia would not be complete without mentioning the purchase and sampling of local cheese. There is no lack of cheese in Georgian cuisine, for it permeates dishes hot and cold and also holds its own as a freestanding appetizer. There are many varieties, most notably the famous suluguni, the strongly-scented Gouda sheep's cheese and the spicy kobi variety. Buy one chunk of good-quality Imereti cheese and you will never regret it. A Georgian dinner of cheese and pkhali appetizers, meat and cheese khinkhali dumplings and the local Tarkhun soft drink is simply hard to beat.
4. Drink Borjomi mineral water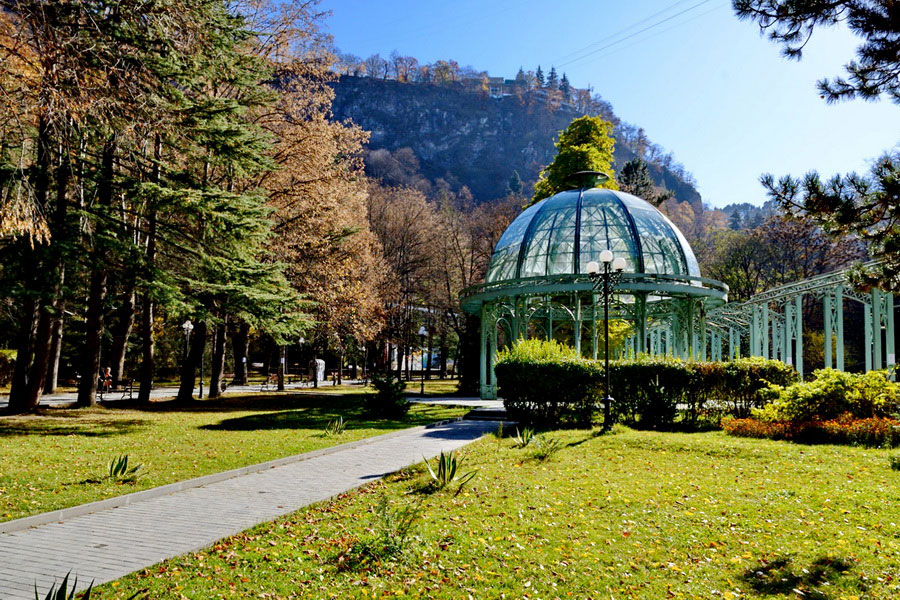 Speaking of local beverages, Georgia's famous Borjomi mineral water is now bottled and exported to over 40 countries. The healing water is sourced at a depth of 8 kilometers and must make its way through thick, volcanic mountain rock before it gushes out in the springs of Borjomi. The waters contain more than 60 natural minerals and are said to taste the best when sampled from the spring itself. Enjoying this highly-praised water is a must after spending the day at Borjomi Central Park.
5. Take a piece of Pirosmani home with you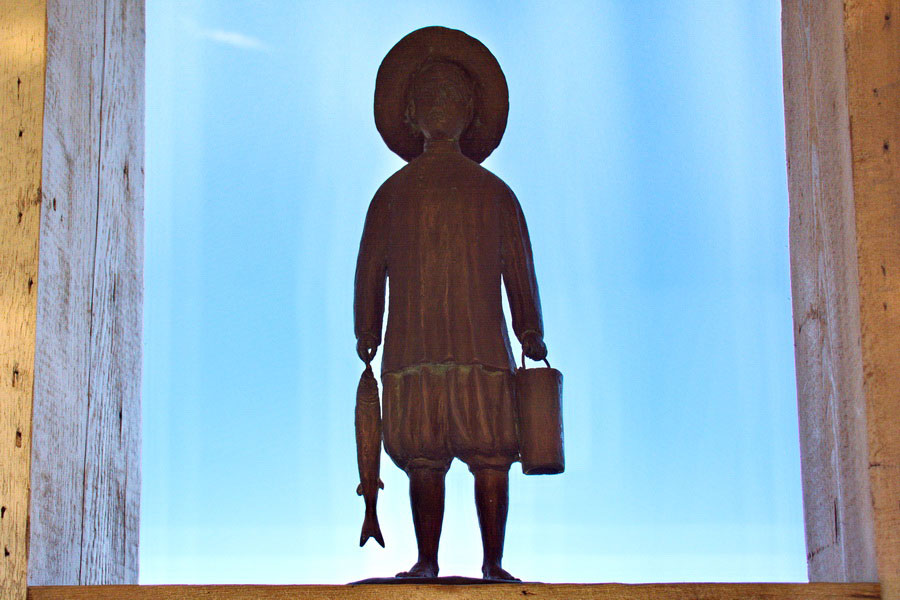 The works of the great painter Niko Pirosmani are full of naïve spontaneity in their portrayal of a kind, cozy and distinctly Georgian lifestyle. Shepherds and princes, clergymen and craftsmen, opulent feasts and common field work can all be found in Pirosmani's paintings. While his original works are auctioned at prices exceeding 1.5 million USD, many affordable alternatives are available to tourists. Another great souvenir option is a colorful painting from contemporary Tbilisian artist Zurab Martiashvili, whose works can be found splayed across fridge magnets and other souvenirs which will remind you of your Georgia vacation.
6. Indulge in Kakhetian wine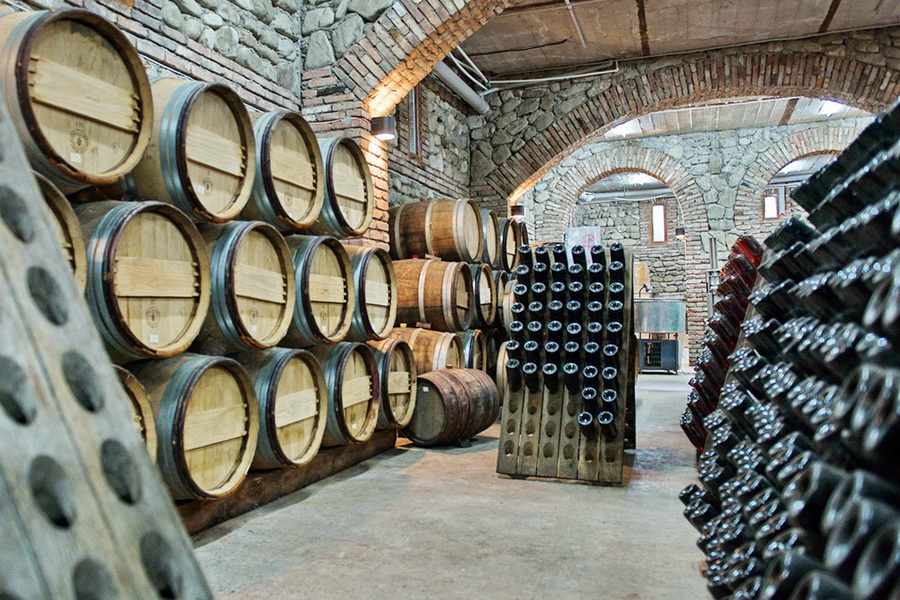 A vacation in the country of Georgia, where more than 500 varieties of grapes are grown, is simply incomplete without a wine tour. A visit to Alazani Valley, the center of Georgia's winemaking industry in the famed wine country of Kakheti Region, is a great place to start. From their extensive red wine selection, we recommend Saperavi, Khvanchkara, Mukuzani, Akhasheni and Kindzmarauli. Some of Georgia's finest white wines include Mtsvane, Kakheti and Tsinandali. A tour of one or more of Kakheti's family-owned wineries is one of the most delightful and cultural things to do in Georgia. Each winery will introduce you to the centuries-old Georgian winemaking process involving special qvevri vessels and provide a fun environment in which to taste local favorites. Be sure to select a few bottles for gifts and your upcoming New Year celebration!
7. Bask in Svaneti nature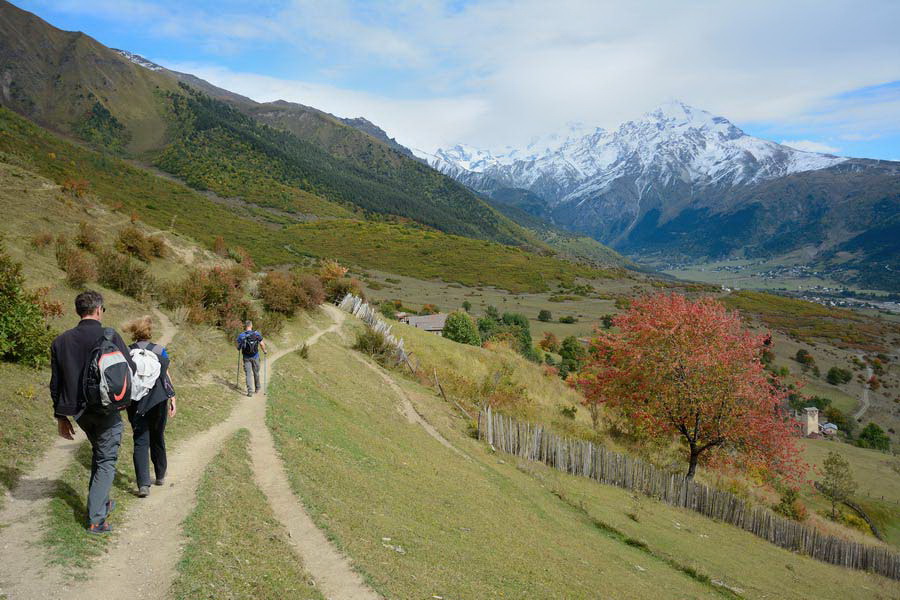 A trip to Svaneti is among the more adventurous things to do in Georgia. One of the most remote yet captivating regions, Svaneti is distinct from the rest of Georgia, with the Svan people even retaining their own language. While in Mestia, the capital of Svaneti, be sure to climb the medieval watchtowers and taste delicious local meat pies call kubdari. Venture out of the capital to Ushguli, one of Europe's highest alpine villages whose unique historic landmarks may surprise you. In summer, Svaneti's numerous hiking trails promise breathtaking views and endless trekking opportunities, while in winter the slopes transform into the skiing center of Georgia which attracts athletes and vacationers from around the world.
8. Overnight in Adjara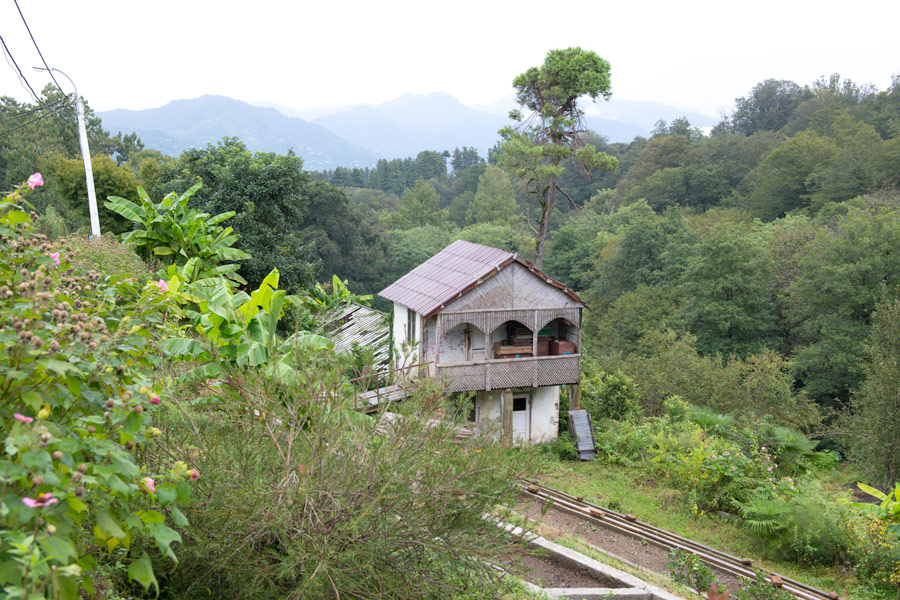 Adjara is the beach resort capital of Georgia which welcomes visitors with pebbled seashores, aquatic sports, curative mineral springs and plenty of sunshine. Farther inland, mountains, national parks and historic attractions await you. The city of Batumi is known for its botanical garden and seven-kilometer-long seaside boulevard lined with parks, palm trees, bars, dancing fountains and restaurants offering excellent service and tasty food. With a style all its own, Adjara is full of unique things to do in Georgia. Even Adjara's khachapuri cheese bread reflects the city's maritime status, being formed in the shape of a boat.
9. Fall in love with Sighnaghi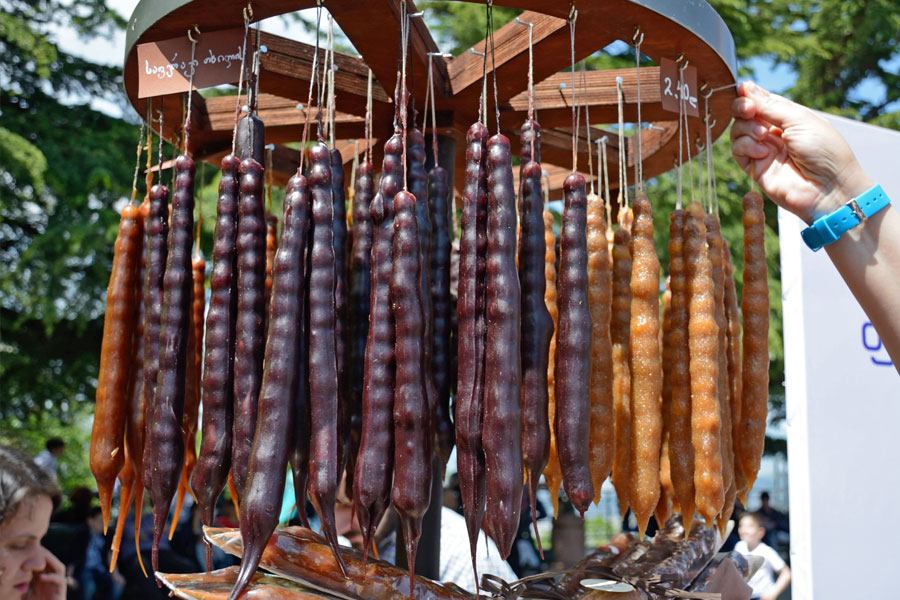 Known as the City of Love, Sighnaghi is quite irresistible. In recent years, Georgia has been successful in transforming Sighnaghi into a pearl of tourism. Overlooking the Alazani Valley, its cobblestone streets are lined with shops selling Georgian spices such as adjiga, khmeli suneli, as well as the famous churchkhela fruit-and-nut snack. Sighnaghi Fortress is unique, being the only castle in Georgia whose defense walls have been preserved along its entire perimeter. Visiting Sighnaghi is among the more romantic things to do in Georgia for couples, and for anyone hoping for a truly memorable vacation, marriage certificates are obtainable in Sighnaghi 24 hours a day!
10. Climb Mount Mtatsminda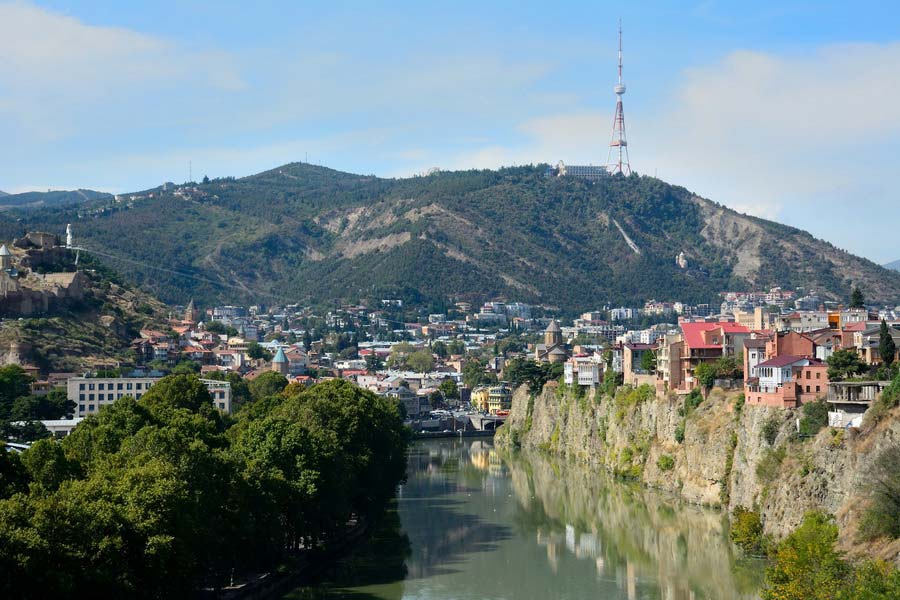 Overlooking Tbilisi and within easy access of the capital, Mount Mtatsminda is among the best things to do in Georgia with kids. Near the historic Church of St. Father David is Mtatsminda Pantheon of Writers and Public Figures, the burial place of Russian poet Alexander Griboyedov, Georgian poet and freedom fighter Ilia Chavchavadze and his wife, Nina Chavchavadze. Atop the mountain is Mtatsminda Park, a scenic and lively amusement area with plenty of top-notch restaurants and great views of Tbilisi.
Whether you are dreaming of a more traditional tour or wanting to fill your schedule with more unusual things to do in Georgia, this is a destination that does not disappoint!