Interesting Places of Moscow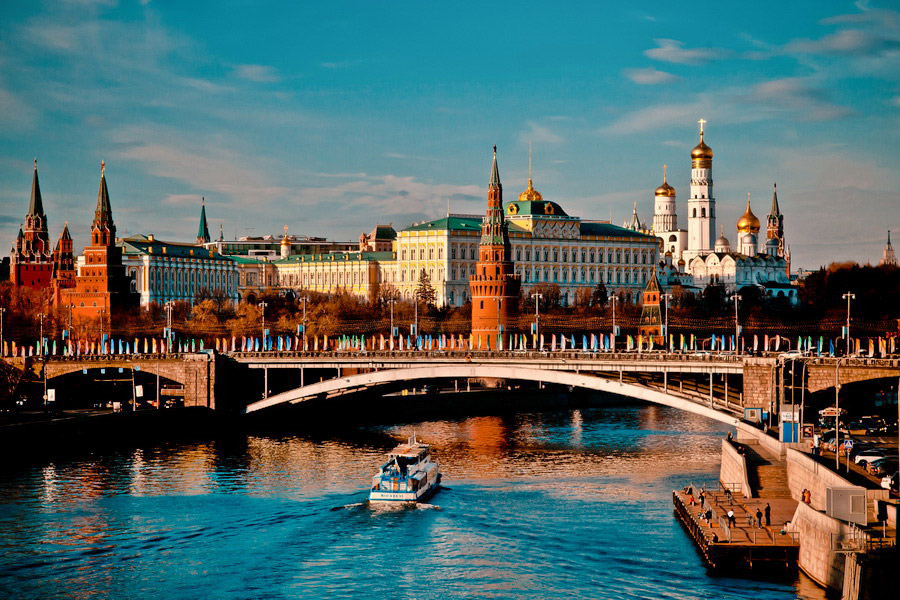 Moscow is a city of tremendous scales and brightest contrasts where all epochs and styles are mixed in one exotic cocktail. Everyone can find here the place which suits his taste.
Dozens of theatres, small and large ones, academic and experimental, coexist in the capital. There are about 100 State museums, among which one can find both historical, natural, sectoral, art and literature ones.
Downhill skiing resorts equipped with a special systems of snow-providing, numerous rockdromes are functioning for fans of the extreme leisure. Besides, a large quantity of diving, paintball and carting clubs are presented in Moscow.
Moscow underground is a place with which one must familiarize himself. It is the second one, after Tokyo underground, system by intensity of its usage. The underground in Moscow is world-known for its rich decoration of many stations which are wonderful examples of the art of the social realism epoch.
The most attractive underground station is the Ploshad' Revolutcii (The Revolution Square) where 76 bronze sculptures of representatives of the working class are placed. The longest (282 meters) platform is at the "Vorobyevy gory" ("Sparrows' mountains") station. In addition, it is the only station in the world which is built above the river.
Besides the spiritual nourishment, the capital also offers gastronomic pleasures for to everyone's taste. Today there are more than 500 000 restaurants, bars, coffee houses, buffets and cafeterias. Each of them has its own unique look, idea, style. Some of them are like tsar palaces, the others resemble workshops of modern design. Visitors can taste the best dishes of Russian, Georgian, Armenian, Ukraine, Italian, French, German, Latin-American (the total number is over 90) cuisines in the capital's restaurants. Chinese, Japan and other oriental cuisines which was perceived as a modern innovation, have become the classic now. Sushi, soups, hot dishes and desserts are a compulsory part of menu of numerous oriental restaurants of the capital.
Moscow never sleeps – these words of the popular song reflect the nature of this unique city in the best way possible. Night life in the capital boils, breathtaking quantity of clubs to any taste and purse invite to plunge to the whirlpool of events and enjoy music, dancing and communication. Everyone is free to choose what he wants: disco of 80-ies, club music or ethnic melodies. The concerts of the most famous artists such as Nina Hagen, Rammstein, Mouse on Mars, Peaches и Tarwater, Mark Ribo& Los Cubanos Postiloz, Matmatah, Solex, Dead Kennedys, Gonzales and many others, are organized in the capital's clubs.
The streets of Moscow are decorated with fountains, monuments and sculptures of all kinds. Walking on the night city will become unforgettable for visitors: Moscow in the illumination is a stupendous view!