Mosfilm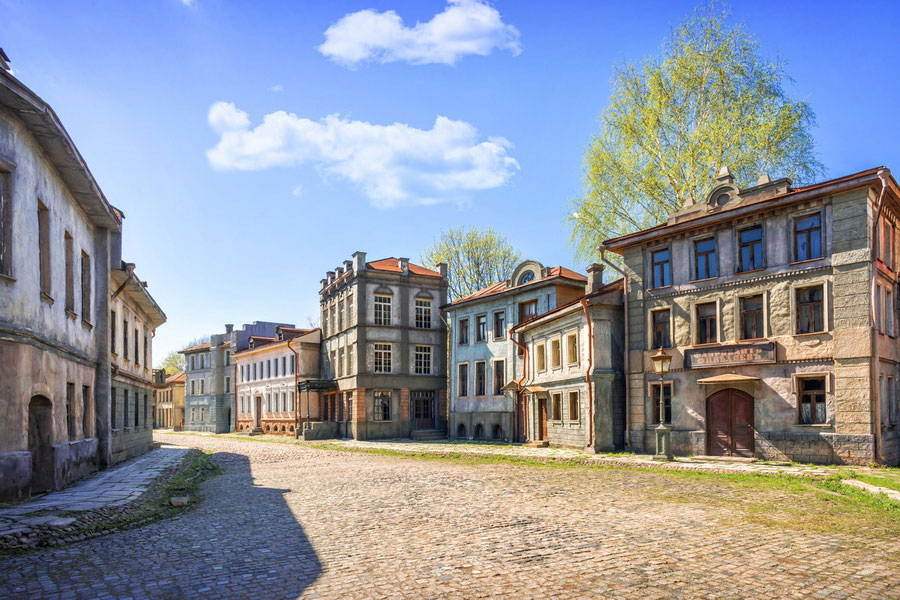 Mosfilm cinema concern
"Mosfilm" cinema concern is one of the oldest film corporations in Russia. It was established in November 1920 on the basis of two nationalized film studio, A.A. Khanzhonkov and I. Ermoleva. For the years of Mosfilm existence, there were produced over 2500 paintings, many of which entered the golden fund of world cinema art.
Guests of Moscow and its residents are offered a unique opportunity to make a fascinating tour to the museum of the cinema corporation, to get acquainted with his past and present. There are about 600 thousand units of costumes and 400 thousand requisite items on its storage. Visitors can see there the imperial throne from the movie "Boris Godunov" and the "Crown of the Russian Empire", and a fur coat of Ivan the Terrible from the movie "Ivan Vasilievich changing his profession", and the dress of Helen from "War and Peace" movie.
The collection of retro transport attracts a particular interest of the visitors of the museum. Here there is Phaethon "Peugeot" which was released in 1913, an open cabriolet Rolls-Royce, released in 1913, "Russo-Balt" of 1913 and the car which Stirlitz drove.
And in the hall of layout guide tells the visitors about how the fire in the train from the movie "Thirty fourth fast" was made, or how an ordinary chicken was turned into a huge "Chicken Ryaba" in the eponymous movie by A. Konchalovsky.
The museum's exposition is constantly changing: while some items are involved in the shooting, while others become the museum's exhibits.